5Nov | 2010
This week I have being cleaning the mess all of the sewing from last week left and of course the cleaning lead to a complete reorganization of all of my sewing and crafting supplies. Because cleaning and working require a lot of time, I had to split it in between the two so there for both things are half done
hopefully this weekend I 'll finish with both and I will get my work space clan so I can post some tutorials.
The other goal for this weekend is to write at least 4 more recaps, crossing fingers!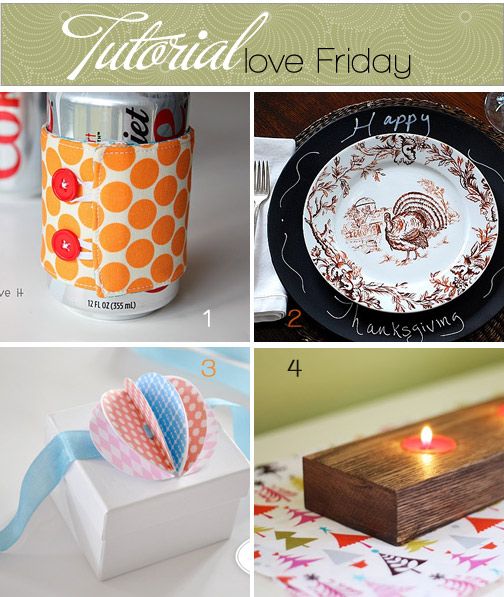 1- Soda and Ice cream cozy by Make it and love it
2- Chalkboard Changers by Tatertots and Jello
3- Paper pom pom gift topper by Nice Package
4- Modern tea-light holder by Noodlehead at The Polka dot chair
I hope you enjoy this awesome tutorials, and have a happy weekend!