13Apr | 2011
Do you like hair-clips? Well then this one could be yours! The second giveaway from my blog's first blogoversary is here,  I made a bunch of different colors of this for my Etsy shop but I still don't have the time to list them. So why not let one of you be the first one to wear them!! they are folded in red satin attached to a bobby pin, you can hand-wash them with no problem just keep it away from the drier =]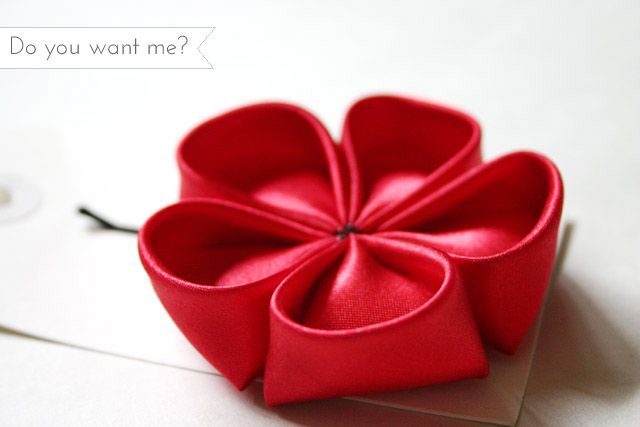 If you do, you can take it home! To be the owner of this lovely you just have to comment saying that you want it =] that's it!
PS: If you follow this blog you get an extra entrie, just leave it on a separate comment to be valid.
It doesn't matter where you are from, I will ship it to you. The winner will be choose next Friday 15th of April. Good Luck!