I know it took me a while to have the time to pos about Conner's birthday party (it was actually last month) but better late than never!! I had so much fun planning his party, specially since I haven't planned a party since our wedding!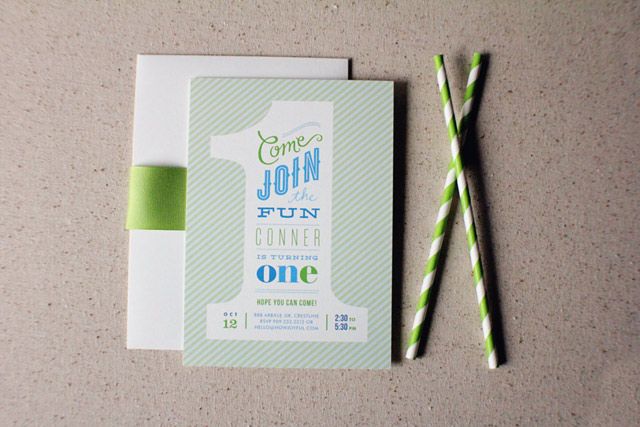 The inspiration for the party started with Conner's invitations from Minted, before we looked for invitations I only had the idea of having bright colors, but that was it. So when I saw "the big one" invitation by Jennifer Wick in the Green option I was sold! it was so perfect!!
I know I've already shared how impressed I was with Minted's paper quality and packaging, and this time I have to add that the return address stickers made our envelopes look so cute!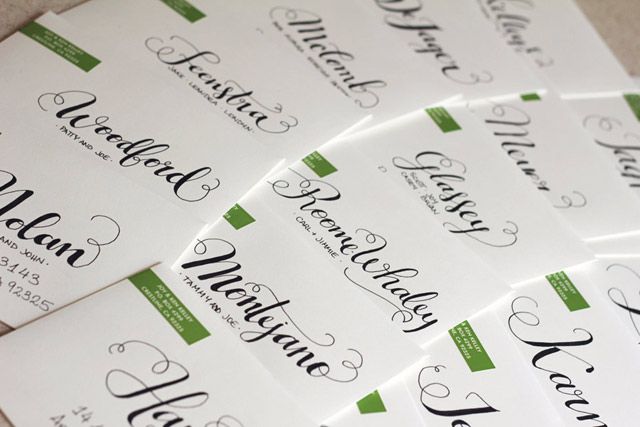 Unlike our wedding invitations, this time I actually had the time to hand-letter all the envelopes and I LOVED how they turned out =]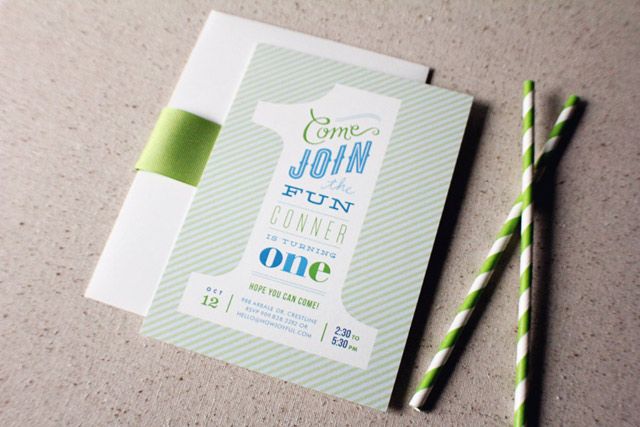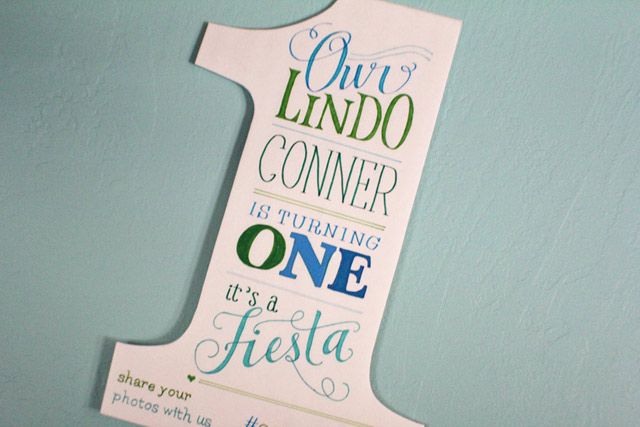 I used the invitation as my inspiration to make a 30″ tall foam board and sharpie markers number to use in our sweet table. I used the invitation colors as the party colors and even though I wanted to make a "letters" theme it ended up being more of a color themed party.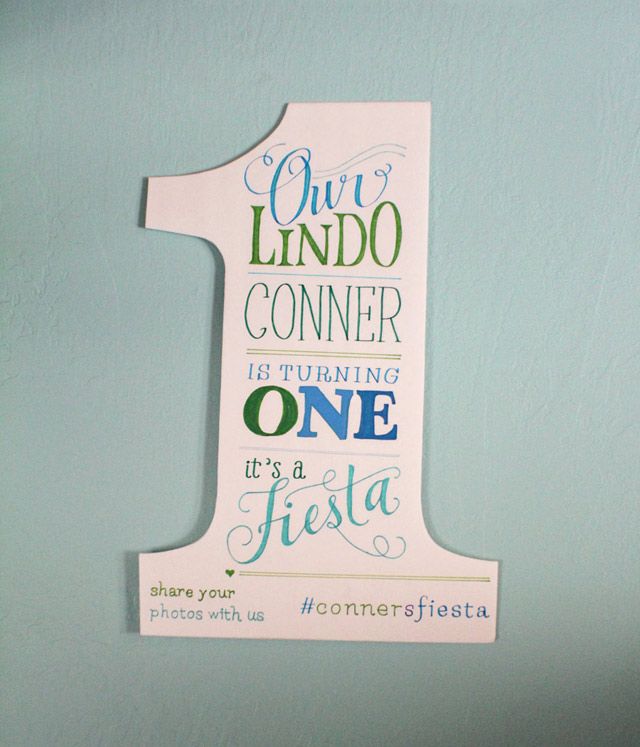 Most of the party items were just 99cent store color party items and Ken and my MIL helped me bake all the sweets. We felt so blessed to have all of our friends and (most of) our family in our house to celebrate Conner's first birthday! it was a super fun day and even though I was bummed that is was pretty dark inside and I didn't look at my camera settings before snapping some of the pictures. Al least it was not like I forgot to have batteries or something worse right?