This post actually started as a tutorial of all of the bedding elements I sewed for little Peanut's nursery, but just like the wheel there is no need for a reinvention in crib bedding tutorial world. After a quick Google search, I found pretty much every helpful information I was planning on sharing on my tutorials.
So instead of giving you tutorials for our nursery's bedding, I decided to make a compilation with the best tutorials I found on the web (I wish I would have search for this before making all of my projects, it would have saved lots of time and measuring) At the bottom of each category I'm sharing little bits of what I did =] but all of my pictures will come in another post.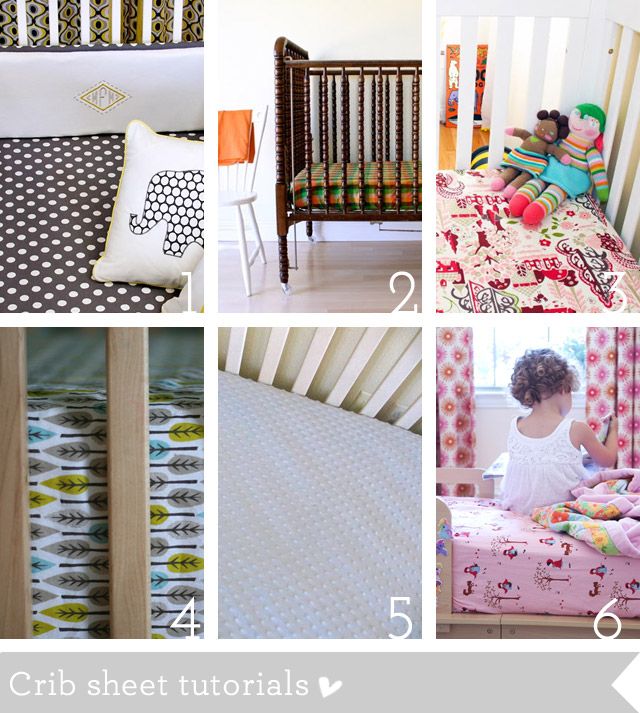 In my case I made 3 crib sheets and 2 bassinet sheets (for the basinet I did the same but with different measurements) The closest tutorial to the way I did it is number 2, but since I don't have an overlock machine I did a French seam to finish the sides.