A few weeks a go I shared this picture on Instagram. And today I am going to share a little tutorial on how to transform an XL t-shirt I got at Target for $5.00 into a cute maternity friendly with ruffle shoulders!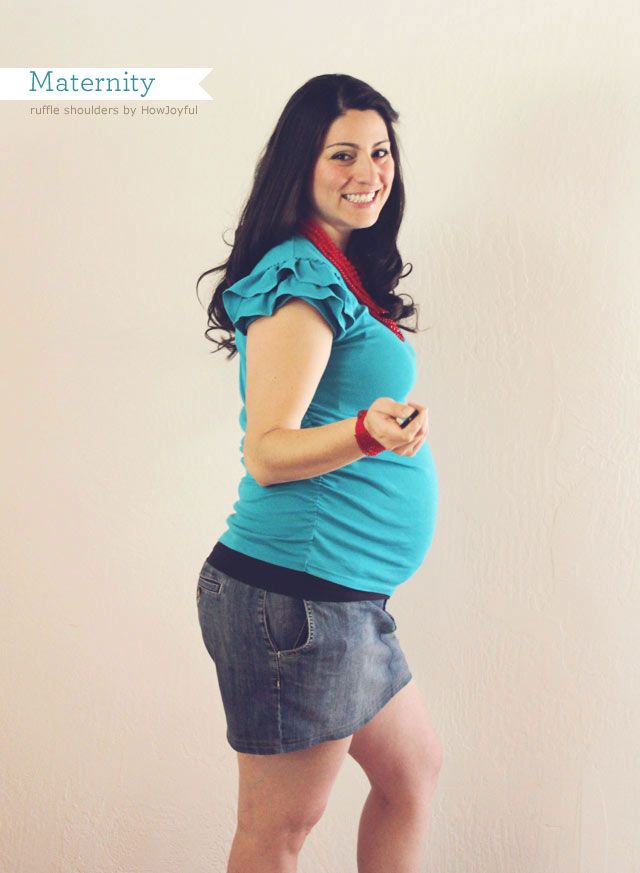 I am so happy by how comfortable the t-shirt is now and thanks to how stretchy the fabric is I know that it will fit me even after my belly gets bigger. Even tho I feel like I could not get any bigger right now =]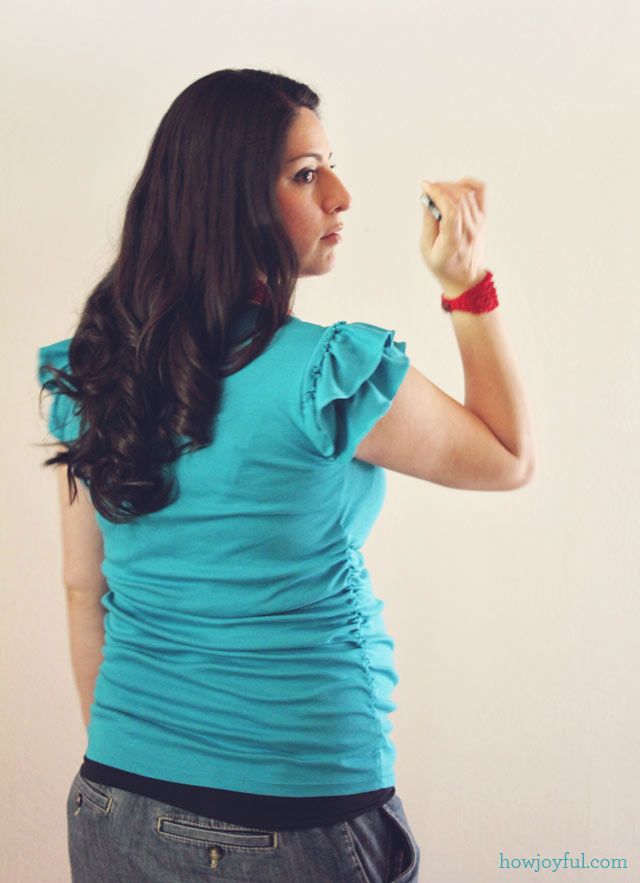 Are you ready to make your own?