Happy Monday everyone! Before I share the post I have for today I wanted to thank everyone for the response on Facebook, Twitter and the post where we shared the news of our little one on the way! We are so excited and it feels so awesome to feel the love from all of you, you guys are amazing and I feel so lucky that you all read and follow my online adventures.
For today I want to share an update I did on the fan of the sewing room, I was super inspired when I saw a chevron project posted on Design Sponge last year, I pinned it with the hope that someday, when we had a house of our own I could refurnish my own.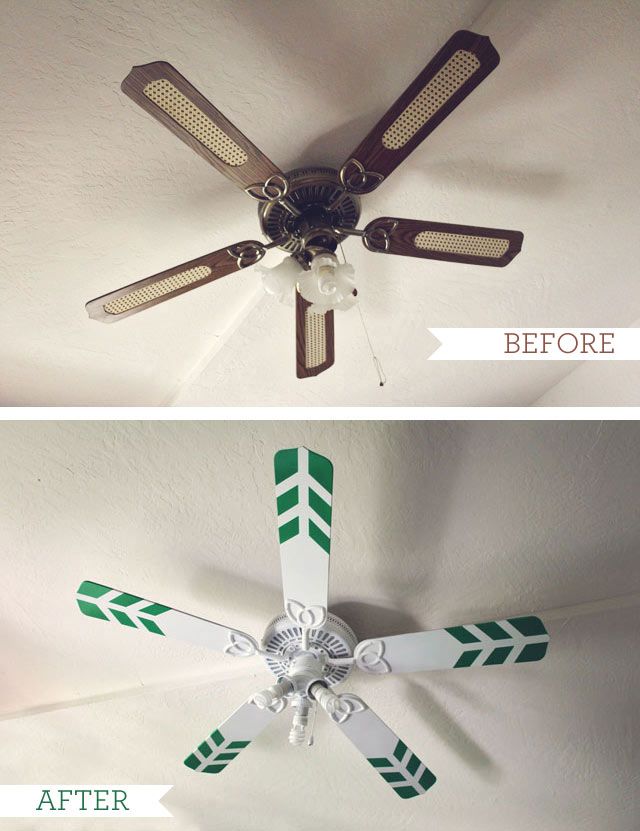 Since we are on a very tight budget for all of our house improvement projects we are going to refurnish a lot of the things that were in the house, in the case of my office/sewing room I already showed you what I did with the build-up, now it's the time for the fan! In my case I needed a full recover for this fan because I didn't like anything about it, as you can see in the before picture, it had flower shape lights, the blades where showing the wicked pattern side, and I definitely didn't like the brass body.