4Jun | 2012
A few months a go I showed you a preview of the camera carrier insert I sewed. I didn't hold on the tutorial by accident, I actually wanted to give my honest review (and changes I would make to improve) along with a tutorial. I've been using the carrier for months now and it works great with the exception of some details I will describe so you can improve your own version (if you decide to make one for yourself)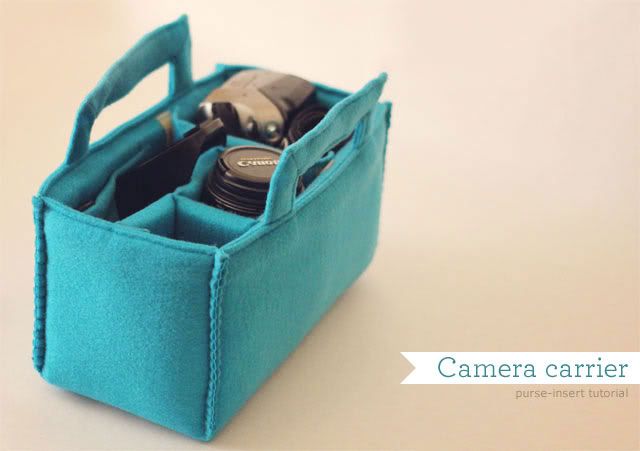 I have to say that I completely love my camera carrier, and changing purses is super easy! My carrier fits in all my purses, in some more tight than others, so when I need to carry more than just my camera I simply choose a bigger handbag, works beautifully!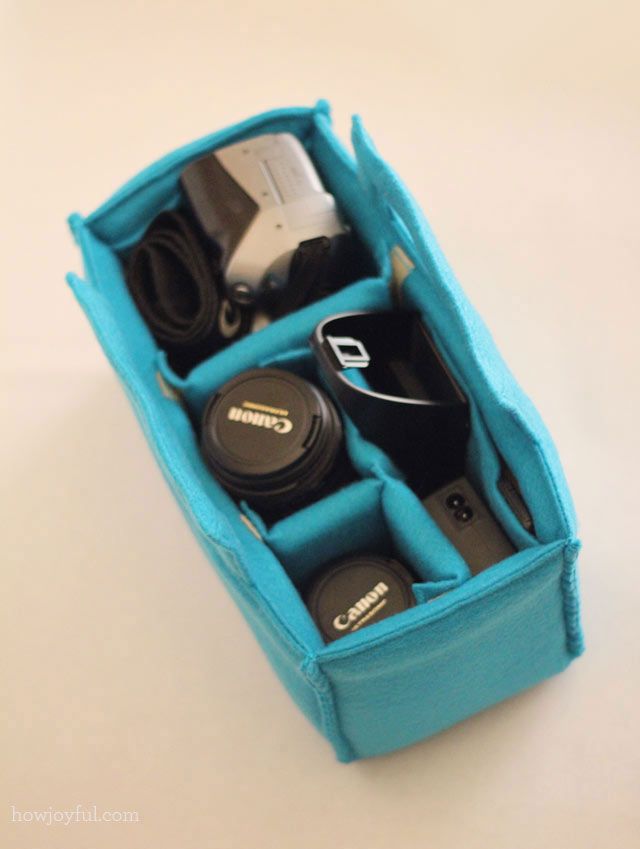 The problems I've had so far with my carrier are the following:
The outside felt is getting a little worn, from getting contact with a lot of different liners from my bags (If I were to make it again, I would use a cotton or outdoor canvas on top of the outside felt piece)
The handles, even tho they are very pretty, they are not very resistant, so if were to make it again I would reinforce the traps and stay with an old fashion strap instead of trying the "prettier" version I did for mine. but if you like them I will explain how to reinforce them too =]
So now to the materials and instructions, because you should make one for you too!