This past weekend was the fair I talked about in some of my previous post, it was my very first experience with a booth, and in the overall I have to say that I has a lot of fun! Setting up everyday was kind of a pain and the fact that it was outside (OMG the wind!!) but with the help of my friends and family it got easier every day, by Sunday we were experts and got everything set up in a matter of minutes
My father in law and brother in law were the ones driving me there. and my friends and Mother in law stopped there to help me and have a laugh or two (actually we laugh a lot! people must have though we were crazy, but the infomercials my friends were making of my products were too funny)
So here so pictures I took Sunday!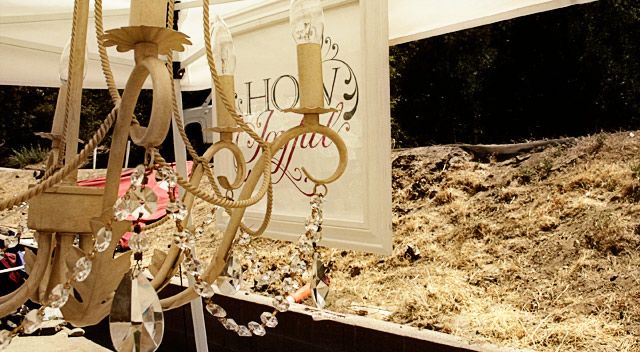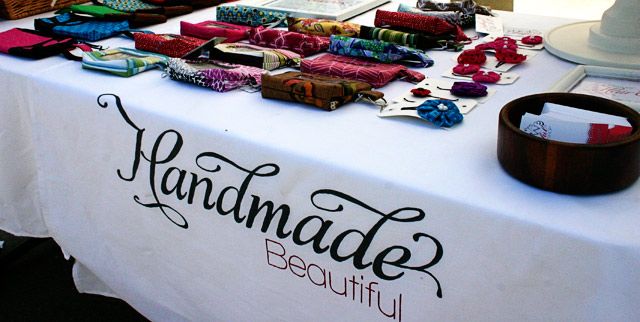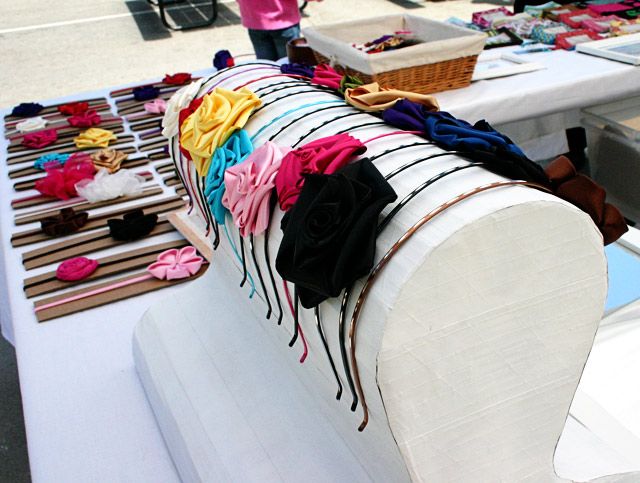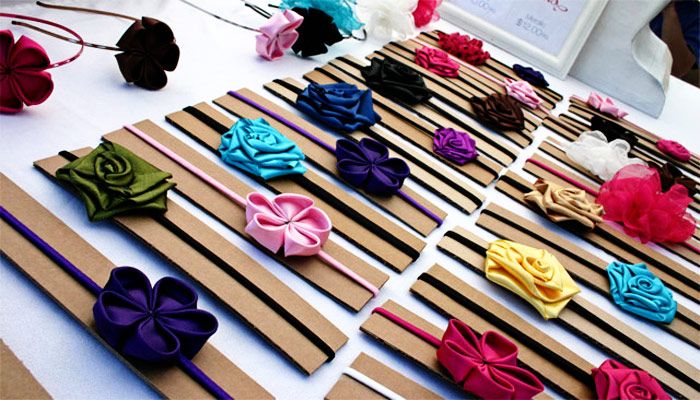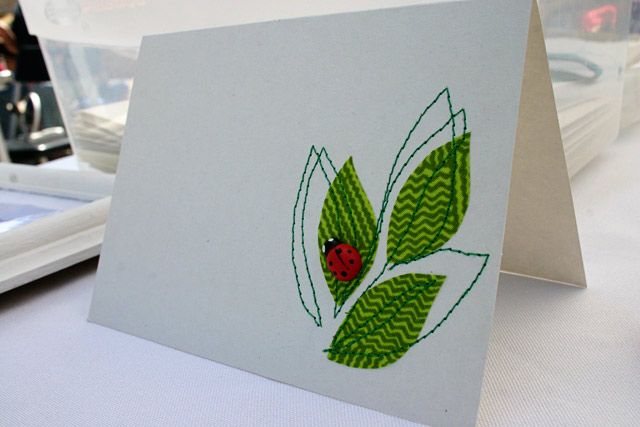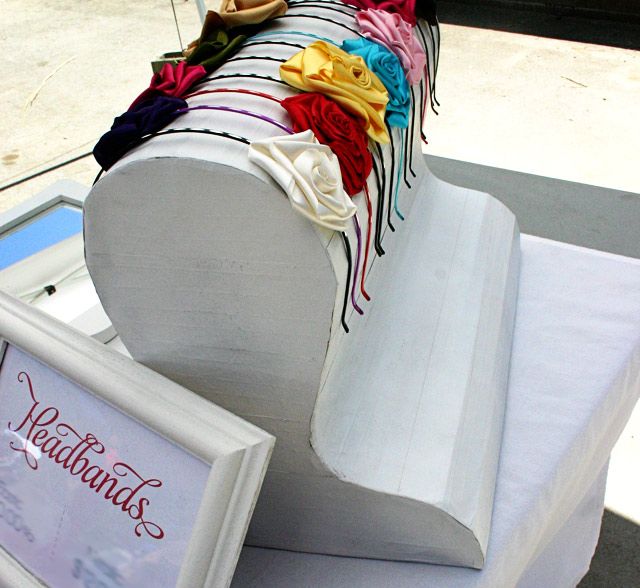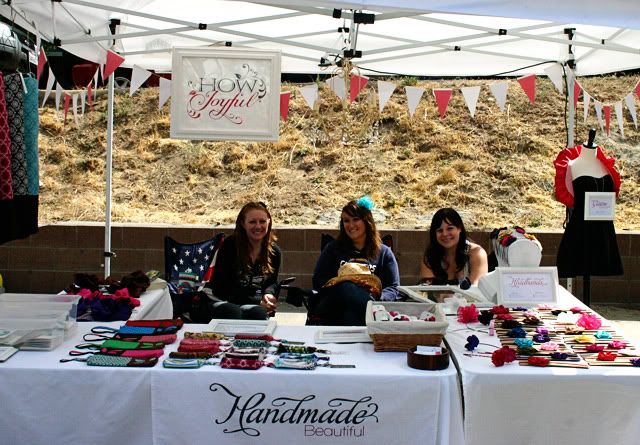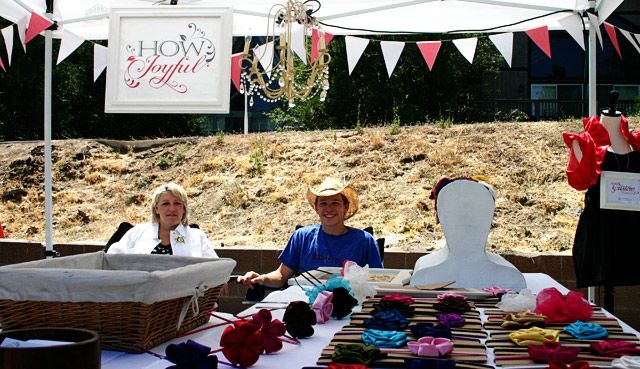 I was kind of bummed that I never consider the wind when I designed my displays, because I end up not using them due to the strong wind that blow everything several times,so I end up pining everything to the tablecloth. I worked very hard on them, collecting recycled materials and putting them together, but I do think I will have the chance to use them next time if I get to go to an indoors event
So it was not wasted work.
I now want to list on my Etsy Shop all the new stuff I didn't sale there, I have yoga mat covers, little pouches with an inner pocket and an ID window, headbands, hair clips and cards with fabric details. Now I just need to find the time!