Some of you might remember the launch of my prints and paper goodie's shop back in February. I am excited to announce that the second part of my shop is ready to see the light of the screens as well – My screen printed line!!
Actually, this was my original idea for my shop, to design, print and sell bags, tea towels, and pillows. But after researching several places to have my fabric products screen-printed I realized that it was not going to happen unless I did it myself (my idea at first was to just outsource the printing) So I put my big girl pants, did a bunch of research and decided to invest with Ryonet and purchase all the necessary tools and materials to make my dream products.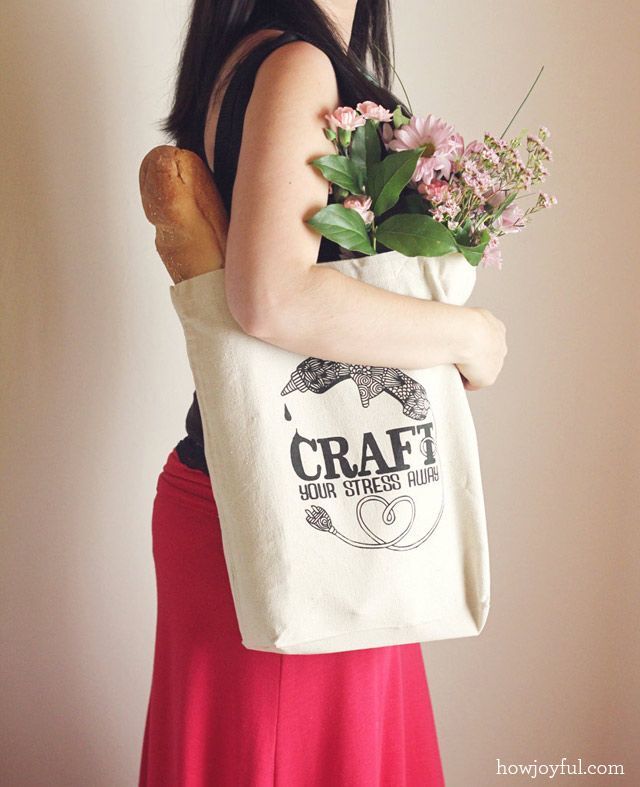 I am beyond excited because I've been planning/designing/testing and learning so much to be able to do this =] I secretly wanted to be able to screen print ever since I discovered what it was, so having the tools and the excuse to actually pursuit one of my dreams makes me extremely happy.
It's kind of funny that making this makes SO excited, but since eventually, I want to start printing my own fabrics, my excitement is so big because I know that I'm getting closer to actually do that =]
I am working on listing the totes, tea towels and pillows I've already made this next week, my plan was to be able to do this a few weeks ago, but I spent way too much time sick with a cold, and between feeling crappy and taking care of a super energetic little baby, my productivity was at minimum levels.
Also on other news, my awesome husband helped me move down to my studio (I spent all winter two floors up at our dining room table) so if you follow me on Instagram, you can see a little peek of how the studio is coming together, so now I can create, make and be inspired all at the same place! I'm hoping to finish all the little projects I have pending so I can reveal my studio in the next month or two.
Also a couple of weeks ago it was our 3rd wedding anniversary and Conner turned 6 months, all in the same day =] It seems that our "life" number is the 11th because our legal beach ceremony was November 11th, our Wedding celebration was April 11th, and Conner's birthday was October 11th – The funny part is that we didn't really plan any of those, we realized we chose the same day for both our marriage celebrations after the fact.
And in honor of Conner being 6 months, I wanted to show a few pictures we took this morning after I finish with all my product ones.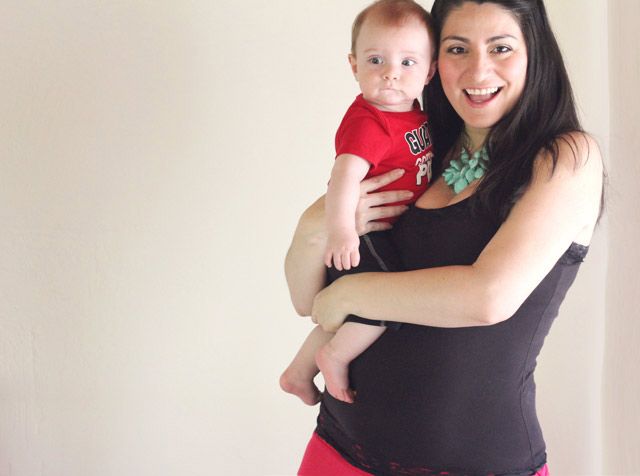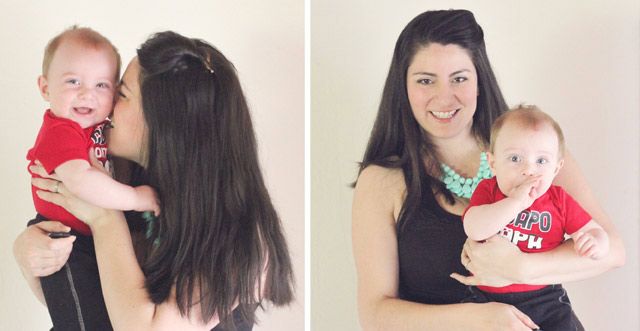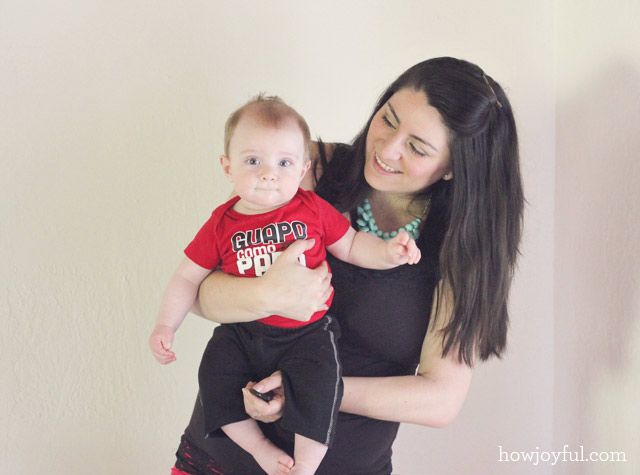 I can't believe it's been 6 months since we had him, and to any Mom that works from home, you all have my deepest sympathy! Working with a baby is SO HARD! and naps are definitely not long enough in this house for everything I want to get done. But at the end of the day, I would not have it any other way, I am blessed that I can take a break and play with my little Peanut every time I want (actually is when HE wants) and I get to be home with him <3
I hope you are all having a great day!!
Have a safe weekend and see you next week
XOXO
https://s3-us-west-1.amazonaws.com/howjoyful/wp-content/uploads/2013/04/27075112/hjdstudio-shop-tote-100.jpg
100
100
Joy
https://www.howjoyful.com/wp-content/uploads/howjoyful-logo-1.png
Joy
2013-04-26 14:18:13
2019-06-19 05:39:47
A little update and my new screen printed products