I think there is only a few project that had made me as excited as this one, probably because I hand-sewed "Mom" and "Dad" (in spanish) on our stockings so in my head that made us "official" parents ha!
I am not going to lie usually I could have done a project like this in a very productive afternoon, but it actually took me a few weeks to finally finish, for a few days I though that they were not going to be done before Christmas, but if you follow me on instagram you already know that actually I came about a week early =]
Sewing with baby Peanut with me was a challenge, some days I was lucky to have about and hour of uninterrupted work, but it was very worth it! My initial idea was to have very modern typography stockings for all of us, but one day while feeding baby Peanut I started to doodle characters that I though would look very cute as stockings, I was immediately sold on the idea and made templates for each one of "us" the same day, planned the colors and happily the only thing I had to buy were a few thread colors I didn't have.
I decided to make Ken a snowman with a green hat in honor to his Irish heritage, I made baby Peanut a Polar Bear because to me he looks like a little bear now =] Curly got to be a reindeer and I decided to be a very feminine penguin with pink ear muffs.
The process was super easy with the patterns, I just draw the shapes into a real size paper stocking template. Then cut all the pieces, pin them to my felt cut and assemble.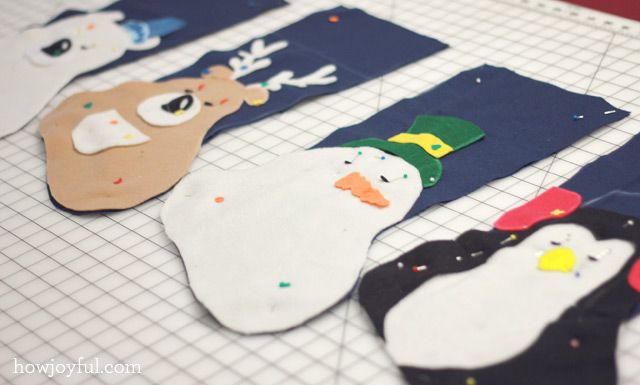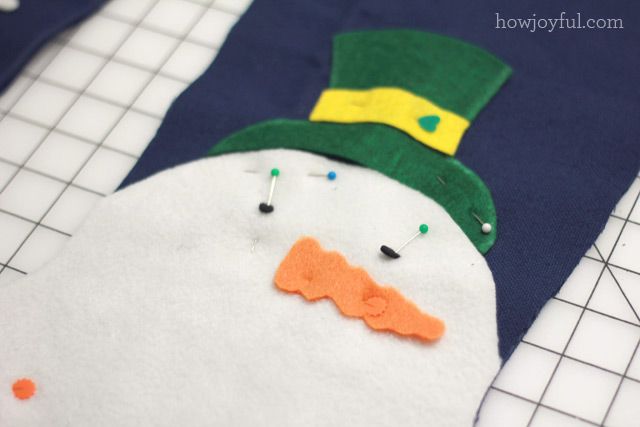 I pinned all of the pieces so they will stay in place and sewed the edges with a zig-zag stitch in matching thread.
I used two different kind of blue fabric for the stocking, a simple cotton for the back and top fold and a more textured (almost like burlap) looking for the front.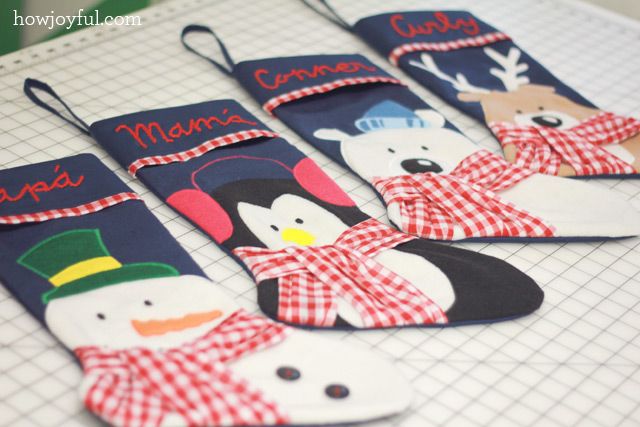 I hand-stitch our "names" with red embroidery floss and TA-DA! We have family stockings!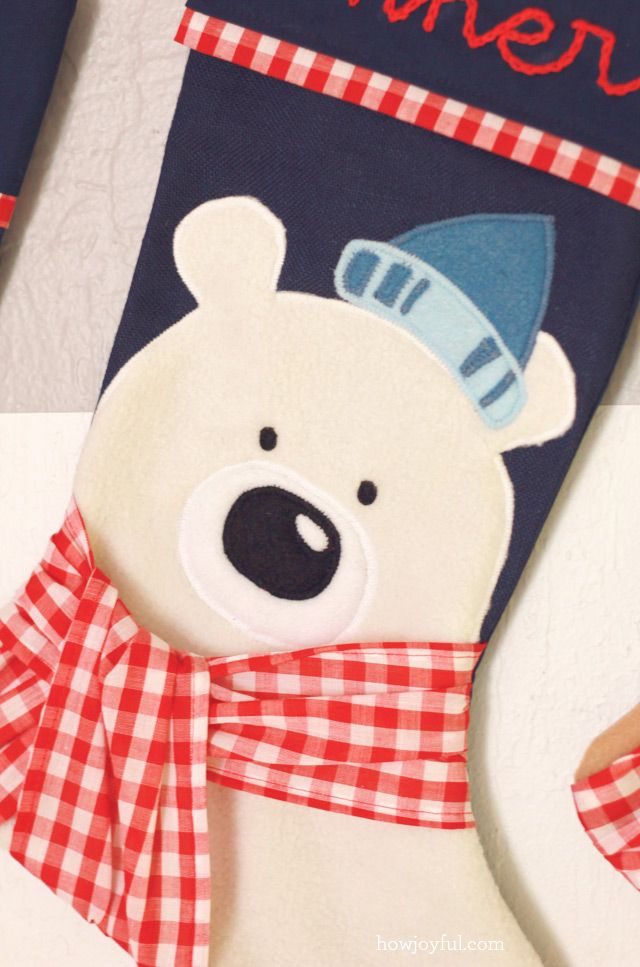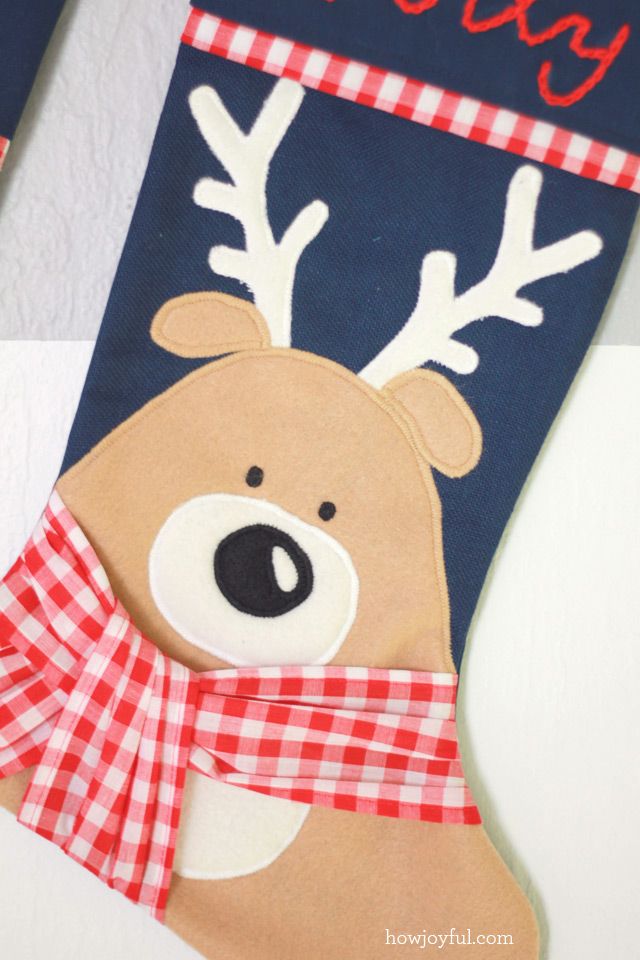 I loved how they turn out and I had so much fun making them, but if I could have changed one thing I would have made everything in only 2 colors because I had to change the thread TOO many times! below a sample of all the different colors I used for this project.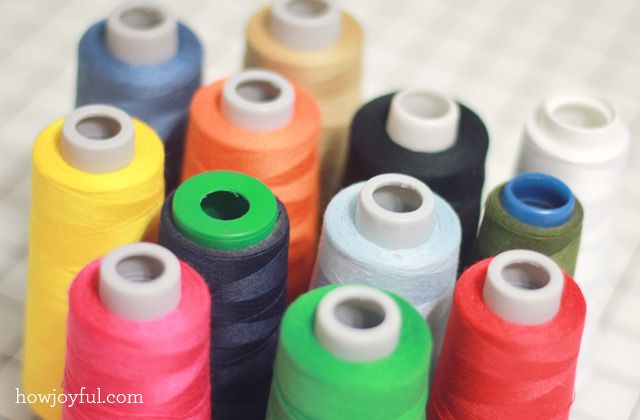 And of course I had to share a pic of my little helper, snuggled on mommy's fleece fabric for winter projects.
I hope you all had a wonderful Christmas! and many blessing for this upcoming year, may 2013 be full of success, happiness and LOVE!
XOXO
https://s3-us-west-1.amazonaws.com/howjoyful/wp-content/uploads/2012/12/27075115/family-stocking-DIY-100.jpg
100
100
Joy
https://www.howjoyful.com/wp-content/uploads/howjoyful-logo-1.png
Joy
2012-12-27 17:11:41
2017-09-27 10:58:14
Family handmade stockings