Today is Ken's Birthday and this past Sunday we had his "Togatastic" celebration Party.
This is the first year we are together for his birthday and I am so thankful for that! Ever since we met we have being together for my B-day and apart for his, so it felt specially awesome to be able to celebrate this days together. So Felicidades my dear Husband!
This post contains affiliate links. This means that if you purchase using my links I will receive a commission at no extra cost to you. Read my full disclosure.
The party was so much fun! He loved the idea of a Toga party. The only problem was that he got extended at work and instead of coming home at 5:00pm (witch was when the party started) he came at 8:00pm. So he missed a part of it, but the good part was that he loved everything, even the toga and leaf crown I made for him :) I wish we would have taken more pictures, but I was so busy setting everything that I forgot, so all of this ones are the ones taken by our friends.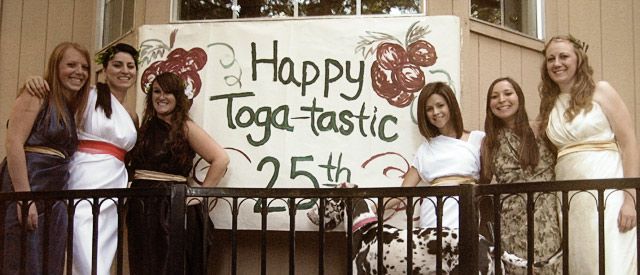 The cake turn out tasting amazing but looking hideous. it collapsed because it was too wet :( sad!  But the important part was that Ken loved it anyways YAY!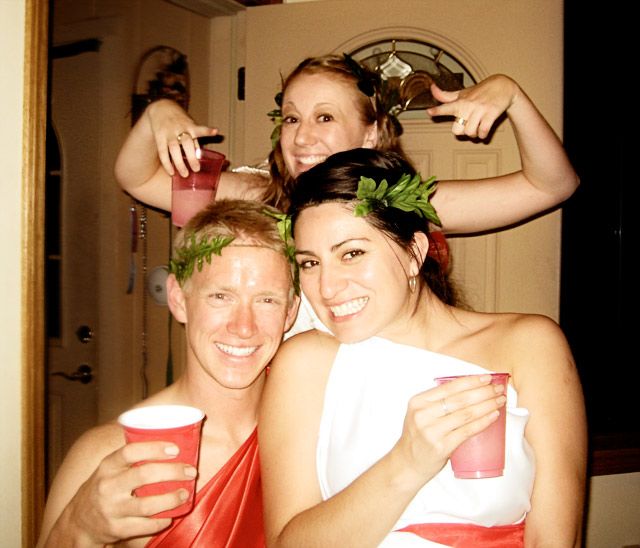 And I also wanted to thank my dear Friend Katy! I don't think I would have finish anything for the party without her help! You Rock!
She will be also helping me this next weekend with the booth :)
Because of this next weekend's Fair I will not be able to post much, but it will only be this week and I will post all about it and the new products I'm working on, along with a few tutorials I have half done the following week.
I am very excited about it because there has being a lot of work involved in setting and making all of it, the good part is that for the next one I will already have the display and everything else done so it wont be as hard as this first one. So I apologize for this weeks lack of posting, but promise to come back after this weekend with loads of things to share!
I hope everyone had a wonderful weekend and I will see you all in a week! (I will miss you all)