I was super excited when last week I found the perfect wood sign at Joann at 50% discount, it comes with most of the materials to make a wood marquee light box sign. Of course I had to add my own spin to it, and change the letters! I love how it turned out and it was super easy! so here is how I did it
I bought the wood box kit in stores, I could not find in online but they do have another one I thought about getting, the Wood plaque one. You can see the original one I purchased here:
The box comes with a stencil so you can paint the letters, the lights to put from the back (they use 2 AA batteries), the hardware necessary to hang and instructions. But since I'll be using my own lettering I will not use the stencil and instead of regular paint I will use paint markers (because let's face it, they are way less messy)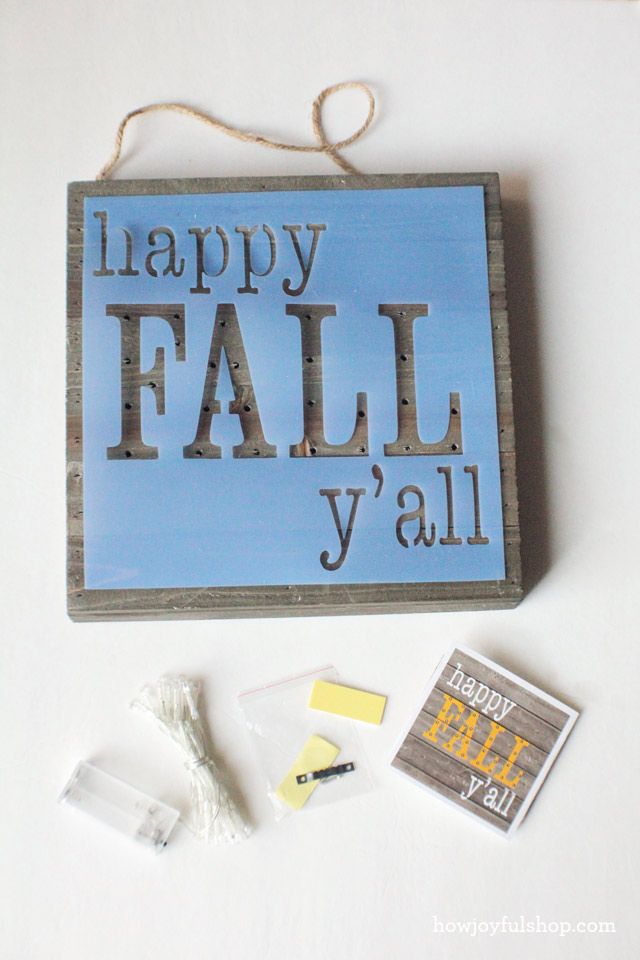 I used regular chalk to sketch the letters (I use a chalk holder because I don't like how messy my hands get with chalk), the good part of this is that you can mess up, erase (or wipe in this case) and try again until you are happy with the result.
After that I used my favorite white white paint markers, 2mm and 1mm to create an outline of my lettering.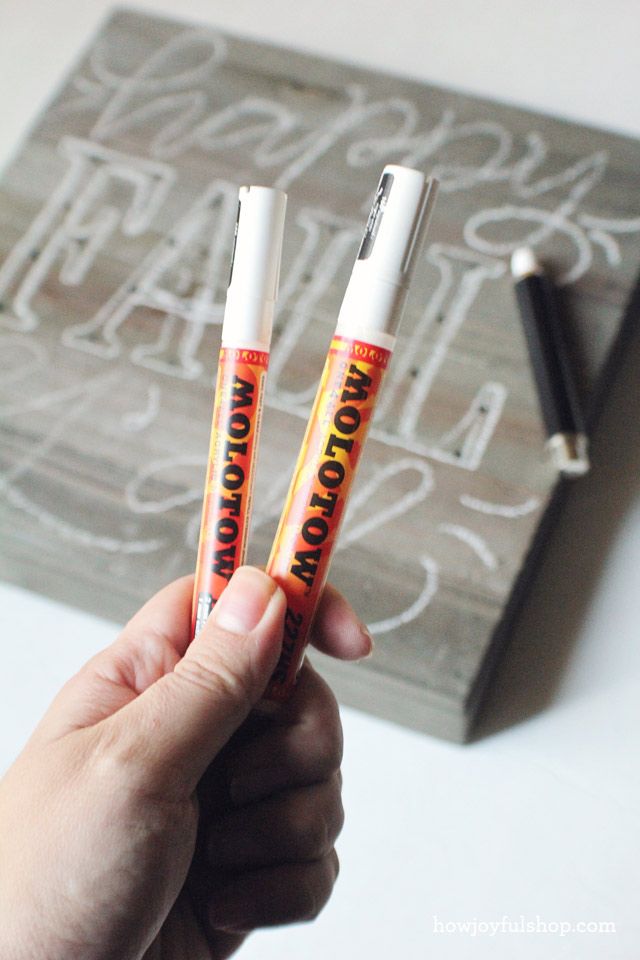 Once you are done with the outline and the marker is dry (give it 10-15 minutes), use a wet rag to wipe all the chalk off (even if it gets really wet) Let your box dry and then you can finish up the design.
I used the 1mm marker and went over all my lines again, then created the thicks on the script and used a Sakura Gold marker to fill in the FALL part, The hubs help me put the lights on it's place and it was ready for display!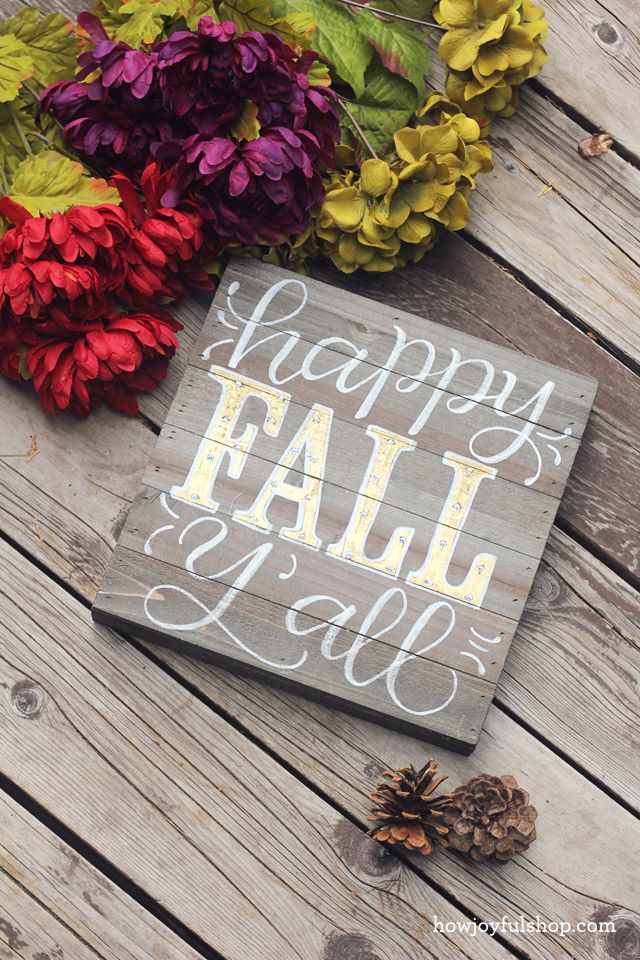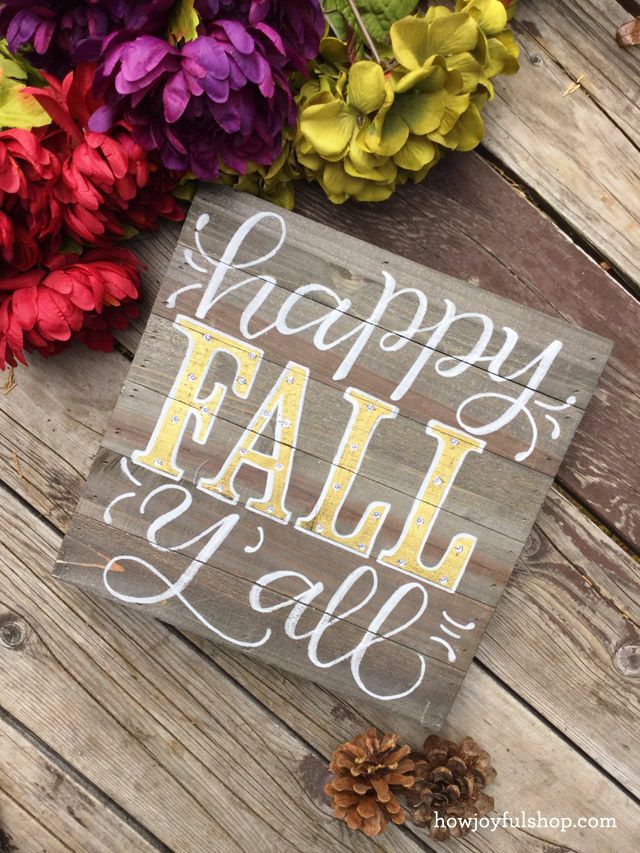 I love how easy it was and how awesome it looks with the lights! I think I might need to look for more of those to use as gifts =]
https://s3-us-west-1.amazonaws.com/howjoyful/wp-content/uploads/2018/05/27074806/happy-fall-sign-1.jpg
960
640
Joy
https://www.howjoyful.com/wp-content/uploads/howjoyful-logo-1.png
Joy
2015-10-29 13:50:44
2019-06-19 05:42:58
Happy fall y'all - Hacked wood sign box with lights