A few weeks ago I was contacted to review stationary from Minted, the designer in me was doing cartwheels because they have one of the most lovely collection of Designs! The best part!? All of their Design are submitted by independent designers, so the styles and options are set to please every taste =]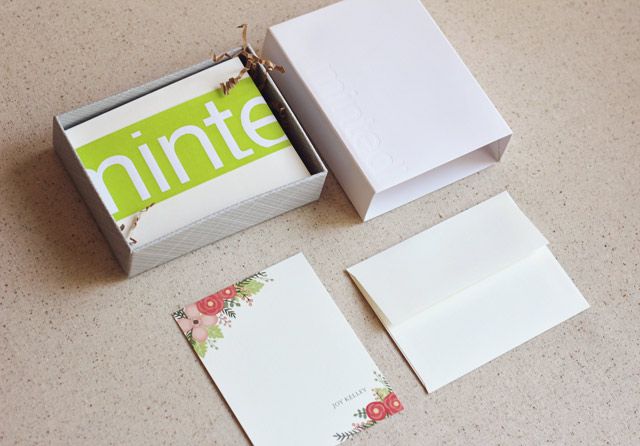 This post contains affiliate links. This means that if you purchase using my links I will receive a commission at no extra cost to you. Read my full disclosure.
For my review I selected the "Posey blush design" by Lawren Ussery. I loved the floral pattern and colors of this option and the fact that you can personalize it with your name had me over the moon. Now I can't wait to white pretty notes to send out to my family. I am so impressed with the quality of the paper and brightness of the color, definitely an A+ in my book.
One thing that I really appreciate is attention to detail and the packaging of Minted has all of it, not only it comes in a beautiful box, but each element comes wrapped beautifully, and if you plan to give a set as a gift it comes with a sticker on top for a note.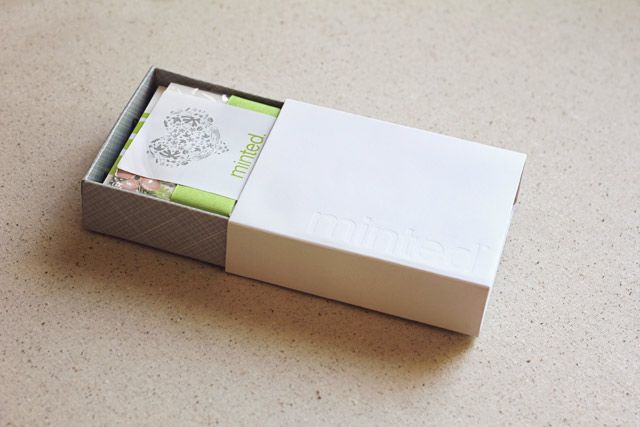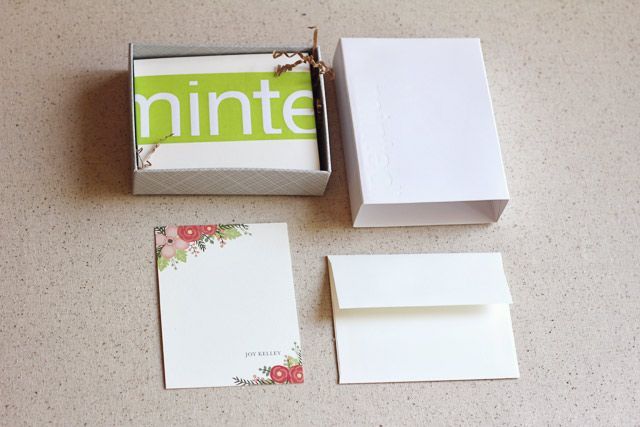 Just gorgeous yummy paper! And the cutest surprise at the bottom of the box, now with that little message how can you stop yourself from re-filling it? It can be dangerously addictive, I warned you!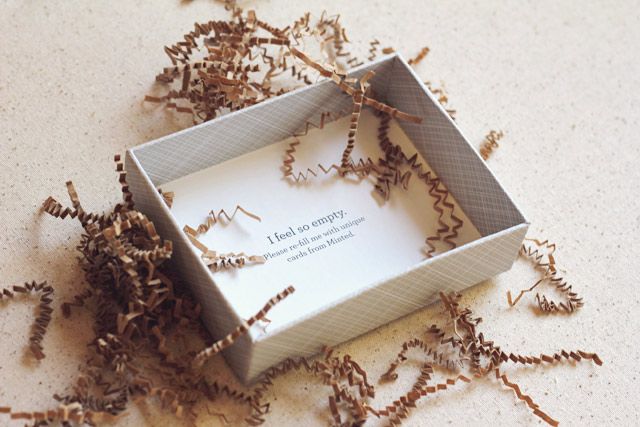 And the people from Minted also wanted to give you a chance to enjoy their beautiful paper goods by giving away a $100 credit to one of you lovely readers!! (can I hear a YAY!!?)
To enter simply visit this link, and enter your Name and Email and you are already in for a chance to win a $100 credit to Minted.com! you can enter until August 8th, the winner will be selected by the people at Minted and announced via Instagram and Facebook (Please one email per individual and email address, see the official rules at the Minted site)
Good luck everybody and Thank you Minted for the generosity!
Have a lovely day!
XOXO
****** EDIT ******

The winner was randomly selected this past weekend! And the winner is Elizabeth Fortier! She has been notified via email, thank you again Minted for the awesome giveaway and all of you for participating!!
* I was given a Stationary set of my choice to review as a compensation for this post, but please remember that all opinions are my own. I only review products I love and that I know you, my readers will love too. Please read my blog policy for further information, Thank you!