One of the things we did A LOT while been in vacations was eat =] I love Chilean food and since we have only found 2 Chilean restaurants in LA I was craving all of it. And one of the things I craved the most was my favorite fruit "Tunas". I found out that cactus fruit was the translation or Prickly Pears. Anyways this little bites of heaven can be found anywhere but not in the massive amount at the super cheap price as in Chile and most south American counties.
So one of our first stops was the "Feria" our version of farmer's market and we bought 6 kilos of Prickly Pears for about $2.00 dollars (Awesome or what?) I was in cactus fruit heaven =]
This post contains affiliate links. This means that if you purchase using my links I will receive a commission at no extra cost to you. Read my full disclosure.
This cuties are not for everyone tho, they have a very strong texture because of all the seeds, they are sweet and a little sour but if you are in to food with texture this is a must! It's like sweet and sour explosion, I just love it!
And since most of them could still have little cactus spike, you have to be careful in how to touch them and peel them – I hated having almost invisible cactus spike in my fingers when I was little, but that was because I couldn't wait for my mom to peel it for me LOL – To do so you cut the top and the bottom, them make a horizontal cut through the body and with knife and fork open the fruit, the awesome part is that the fruit comes out super easily.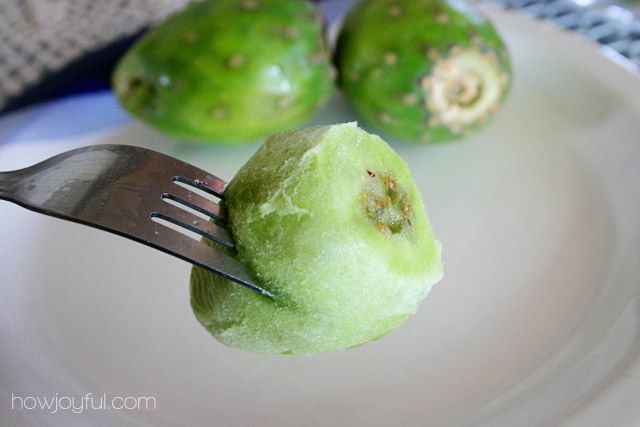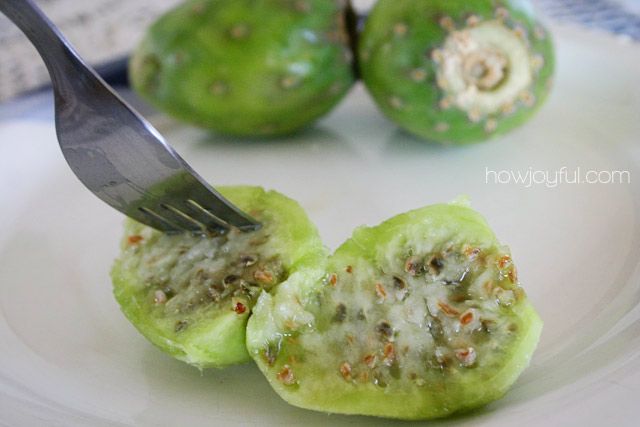 I've seen people adding them to salads or mixing them with sour cream, I am not a fan of mixing them with anything, they just taste so good as is.
Ken and I eat probably 30 of them just on an hour! It was his first time eating them and now he's just as a big fan as I am. He did say it was not the texture and flavor he was expecting but loved it!
This are summer fruit so I can't wait for it to be summer here so I can go hunt for more =] Even tho I don't think I could ever beat the prices in South America.
So how about you, have you eat Prickly Pears? Do you like them?