When I was about 20 weeks pregnant with my little Peanut I started this quilted blanket, I wanted something colorful to match the nursery but I ran out of fabric to finish up the binding and stayed in my to-sew pile for months!! Luckily a few weeks a go I finally had some time and finish it up.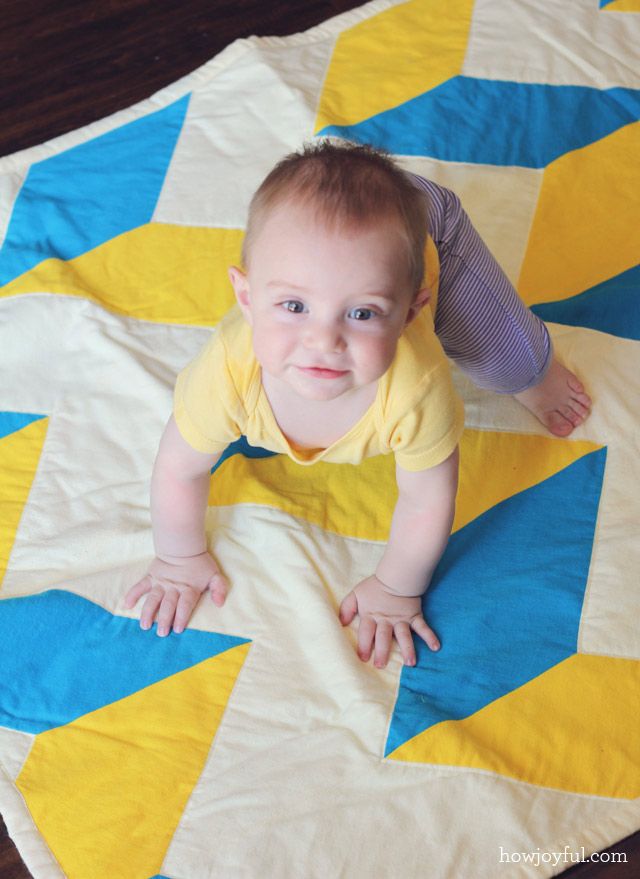 I didn't finnish the blanket in time for winter, but at least is perfect for Conner to play and perfect for little naps =]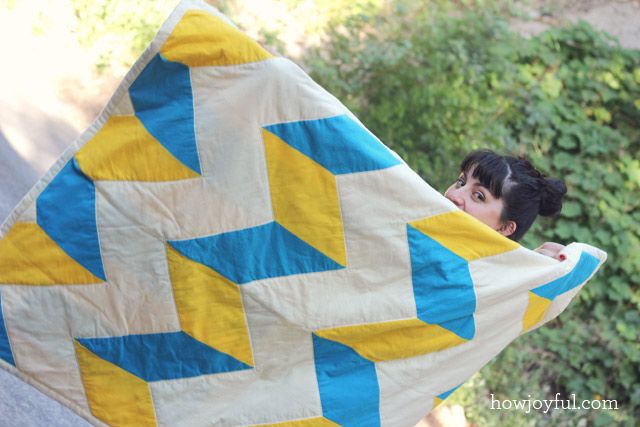 Even though i've done quilted things before, this was my very first time making a blanket, I started drawing the chevron on Illustrator and sizing to the exact measurements I wanted. then cut all my pieces and assemble. I know that there is tons of tutorials out there that show how to make chevron quilts, so I didn't make a tutorials for it. I'm planning on making a different one, but I have no idea when I'll be able to start. (hopefully my second quilt will get done before Conners second birthday ha!)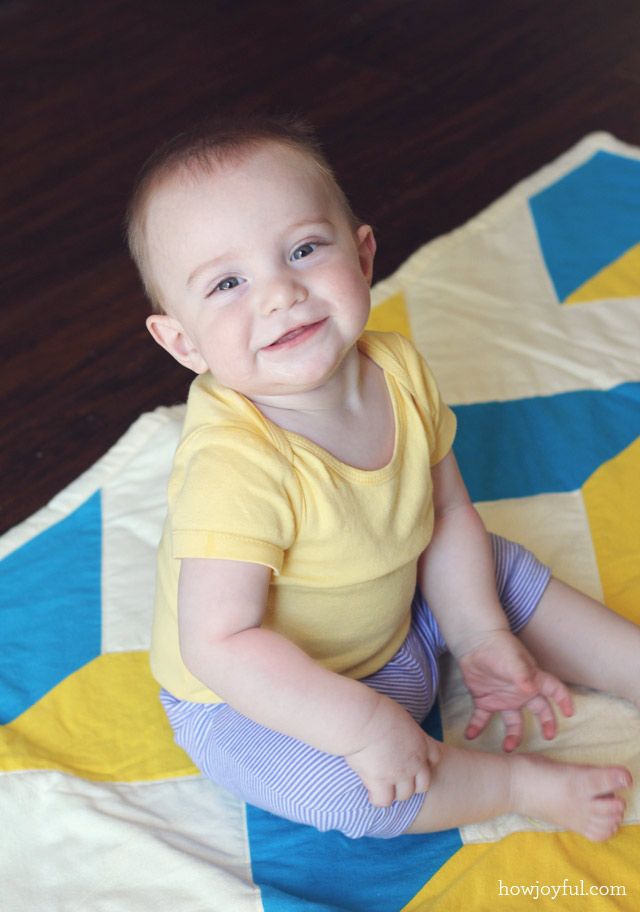 Thanks to my handsome husband, I was able to take pictures of the front and back =] After making this I have a whole different level of respect for quilts, I made my pieces pretty big, so I can only imagine how much work making a small little piece's quilt is going to be, the funny part is that it actually excites me.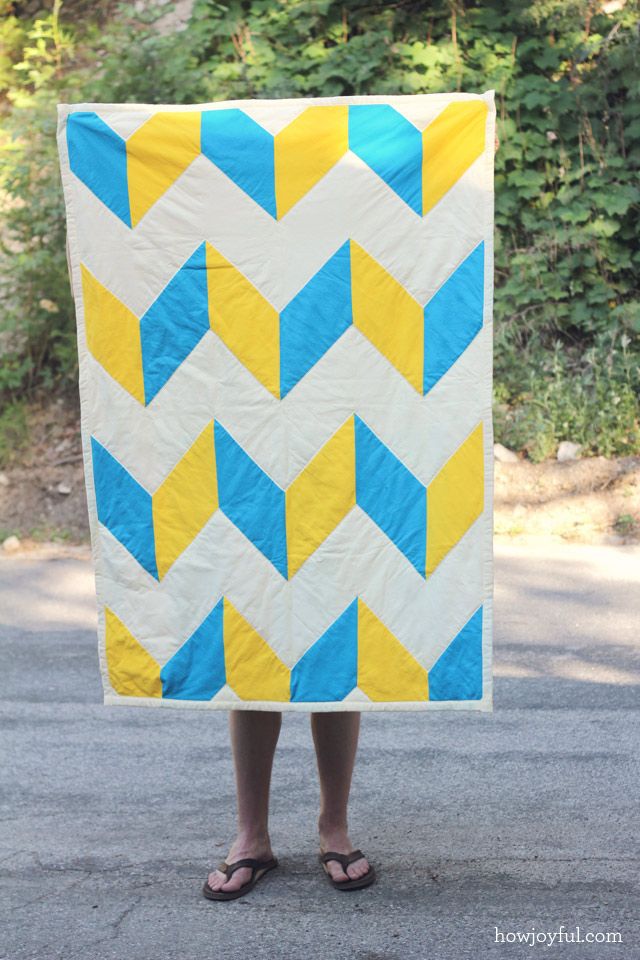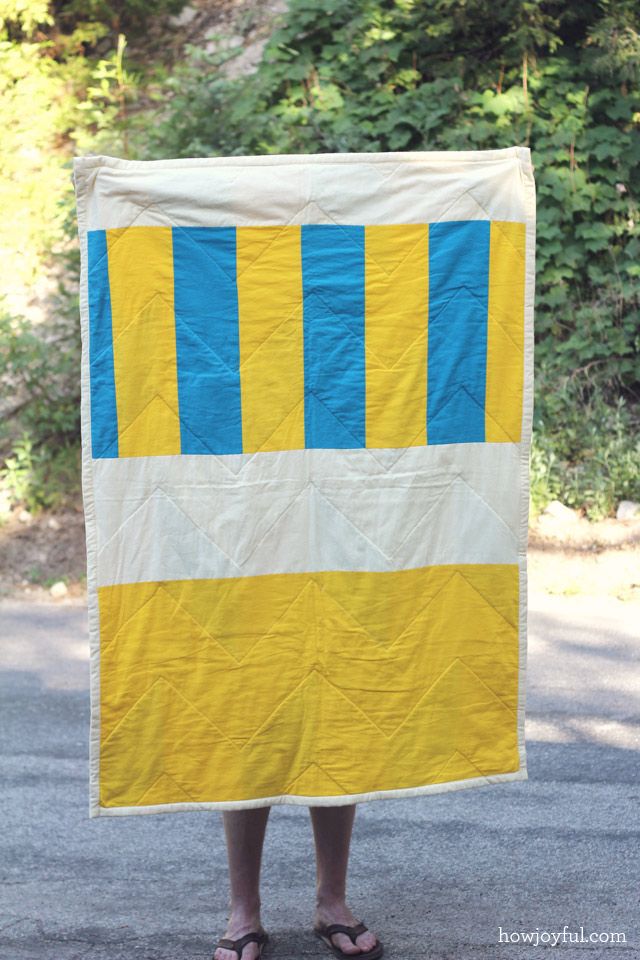 I already have the plans and the drawing of my second quilt, I'm just hoping I can start working on it soon, my plan was to make it for Conner's first birthday, but as I said I'm aiming for his second birthday now! I know, bad sewer!!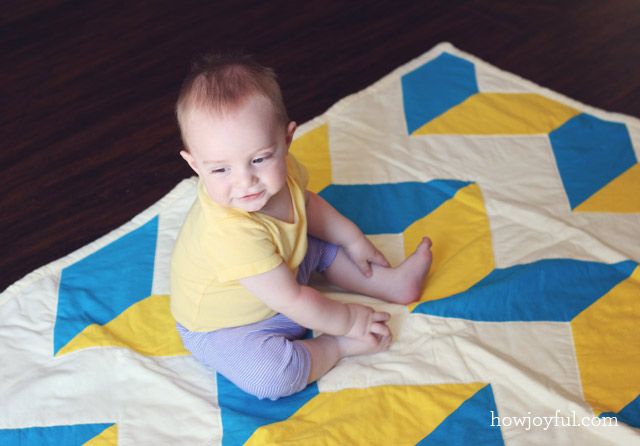 Do you have a favorite quilt pattern? I'm not good at patterns (because I never use patterns) but I'm thinking about researching for the next one, would you mind sharing your favorites!
I hope you all have a lovely day!
xoxo
https://s3-us-west-1.amazonaws.com/howjoyful/wp-content/uploads/2013/07/27075112/my-first-quilt-100.jpg
100
100
Joy
https://www.howjoyful.com/wp-content/uploads/howjoyful-logo-1.png
Joy
2013-07-09 12:06:54
2018-05-10 17:09:41
My very first quilted blanket