Even though we already have a toy storage bench for the nursery, Ken thought that it would be good to have storage for toys that were bigger than the little cubes we have in our bench (I will show that later) So on our last trip to Ikea we picked up a fyllen laundry basket in red. I liked how simple it was and also the price $7.00 (we got it for $5.00 because it was on sale), but there was something missing!!
I fixed the "something missing" with a very simple felt appliqué in the shape of a circus seal =] Since I only used materials I had around the house, my assorted embroidery colors did not include gray but I found and old grey yarn that matched almost perfectly with my gray felt.
You can see the before and after with the basket containing stuffed animals, I didn't like how busy it looked without anything on the front, but I didn't want to cover the whole thing either. SO I think the appliqué made the perfect balance.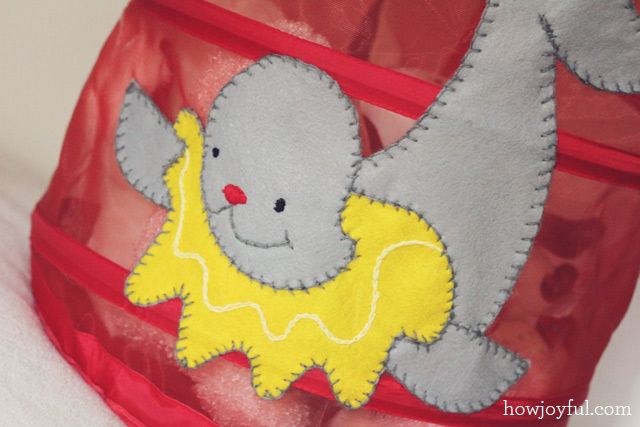 To make the appliqué I first drafted the seal on my computer, decided on the size and printed a pattern. cut all the pieces I was going to need in different colors (even tho I only used 2 colors of felt), then I pin them to the basket.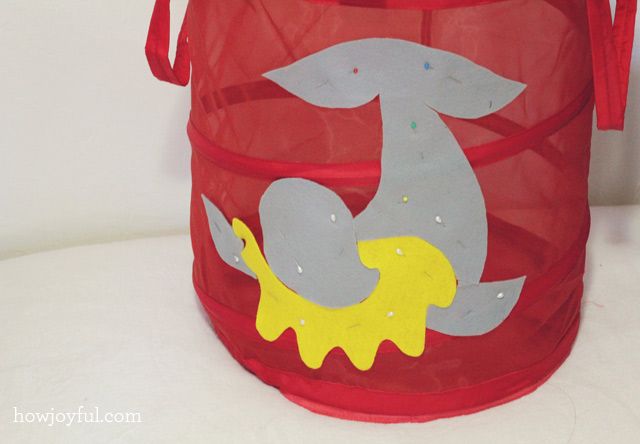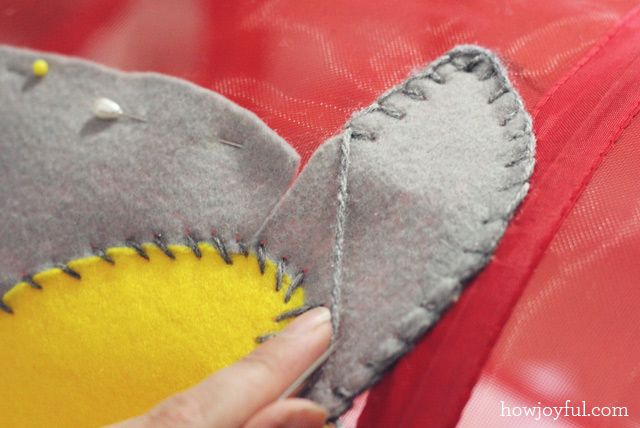 I used embroidery floss for all the rest of the colors and since the basket collapses it was easy enough to sew even in the bottom part. I did spend pretty much a whole day making it because I'm not very fast when it comes to hand sewing, my Mom said that it took forever, but I think it was worth it =]
I made it with a smiling face and even tho my plan was to make a little pink tong, once I got to this I liked it enough to quit =] I was planning on making a toy container with a circus animal even before I though about the Ikea laundry basket alternative, so overall I'm pretty happy with the way it turned out.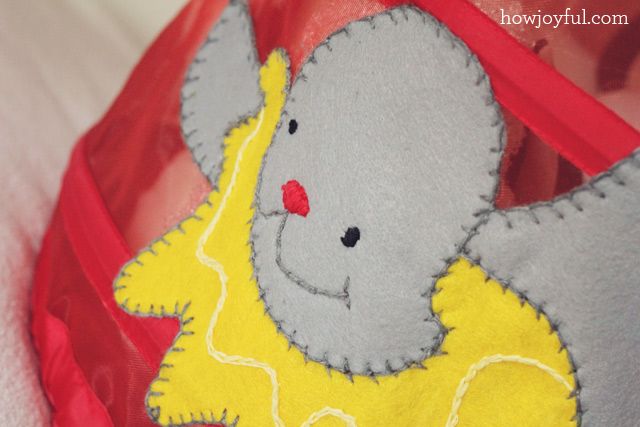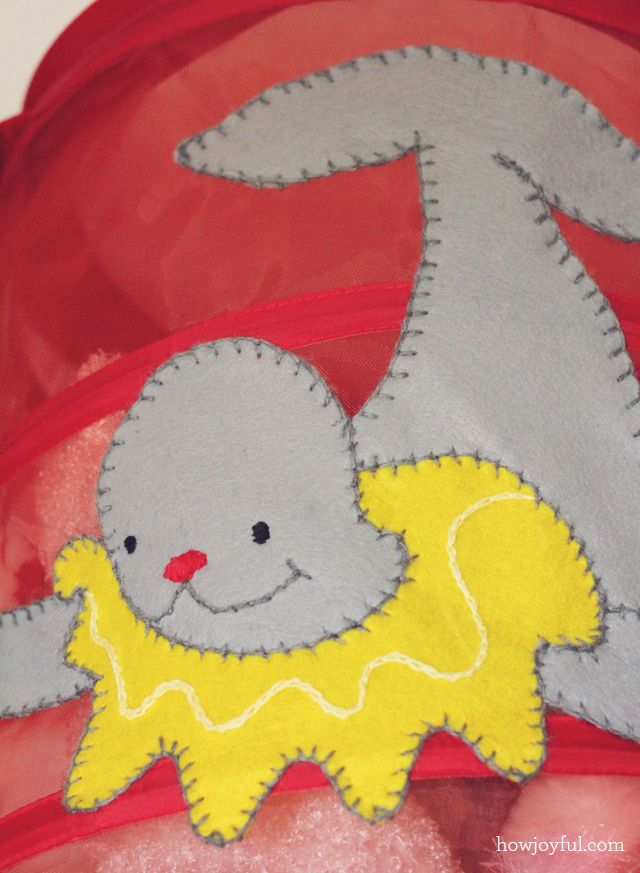 Here you go, a toy container for only $5.00 and lots of hand-sewing =]
Ken thinks that we are going to be carrying this with our baby's toys up and down the stairs a lot, because the rooms are on the lower floor and our living room upstairs, so the fact that has long handles and velcro on the top makes it that much easy!
I thought about sharing a template of the seal, but I'm not sure how many would actually use it, so if anyone is interested I can add it later, just let me know!
EDIT: Here is the template! =]

Please remember that in order to see that file you will need to have Abobe Reader installed on your PC or MAC. Without the program, you will not be able to download or preview the file. If you have troubles please visit this link, because each browser works differently.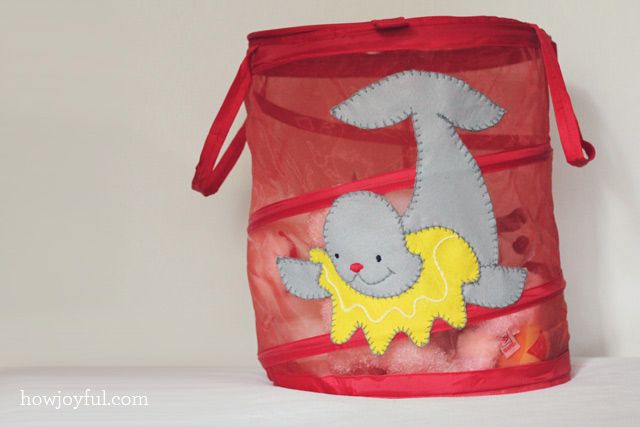 I hope you all have a lovely day!
XOXO
ps: Today is 40 weeks and 2 days. No baby yet, but hopefully soon!! We can't wait to meet this little Peanut!
https://s3-us-west-1.amazonaws.com/howjoyful/wp-content/uploads/2012/10/27072607/ikea-fyllen-toy-storage-9.jpg
804
640
Joy
https://www.howjoyful.com/wp-content/uploads/howjoyful-logo-1.png
Joy
2012-10-09 14:12:11
2018-07-30 18:58:49
Nursery: Ikea Fyllen laundry basket turned toy basket with appliqué