Since I am always in the hunt for t-shirts, pants, dresses and pretty much anything I can use to upcycle, I could not be happier that Ken actually set apart a big tub full of t-shirts for me =] and the very first project I started with them are top of dresses. I am still not finish with the second one, there the name of this post. Hopefully I will finish next week so I can share a tutorial too =] In the meantime I can still tease and show you guys what I have so far!
This post contains affiliate links. This means that if you purchase using my links I will receive a commission at no extra cost to you. Read my full disclosure.
I used one of Ken's shirts for the top and ruffles, I had to make small changes because the t-shirt was kind of big on me and the neck was super hight. I added ruffles to make it pretty and used elastic and an old dress for the bottom =]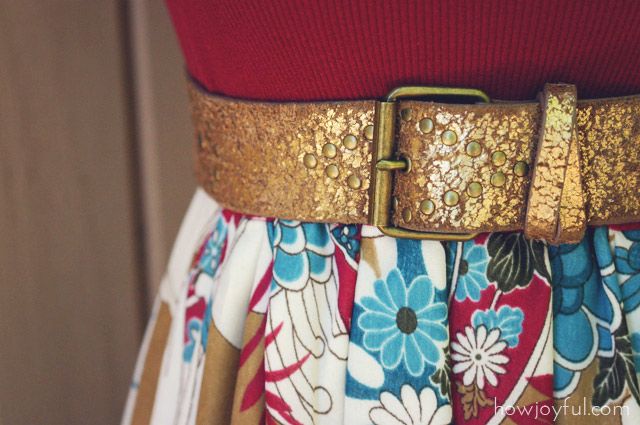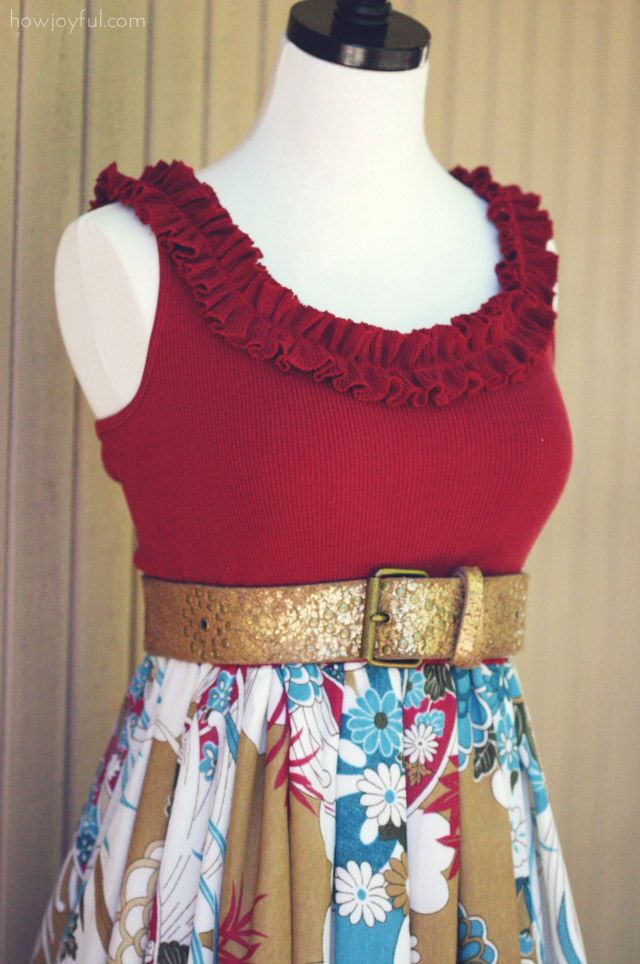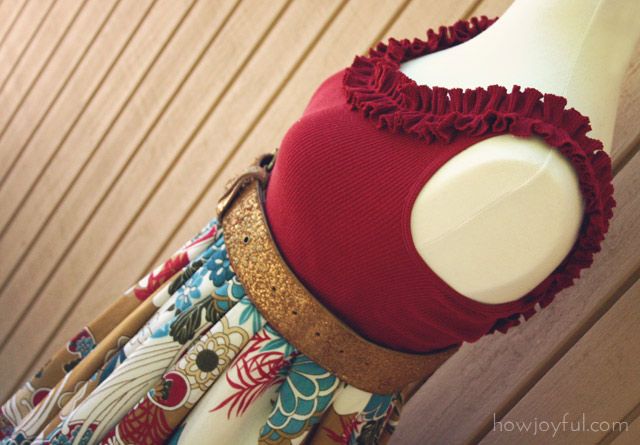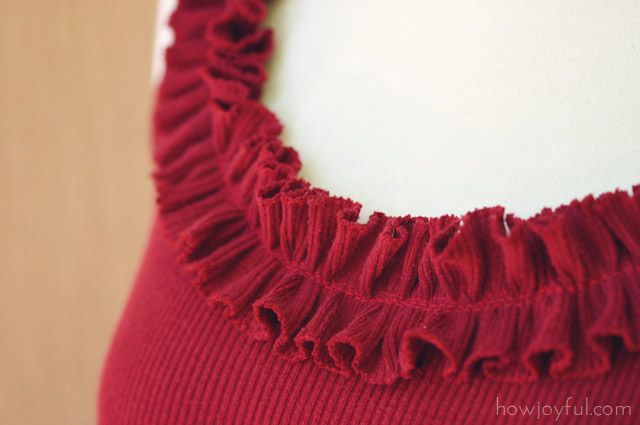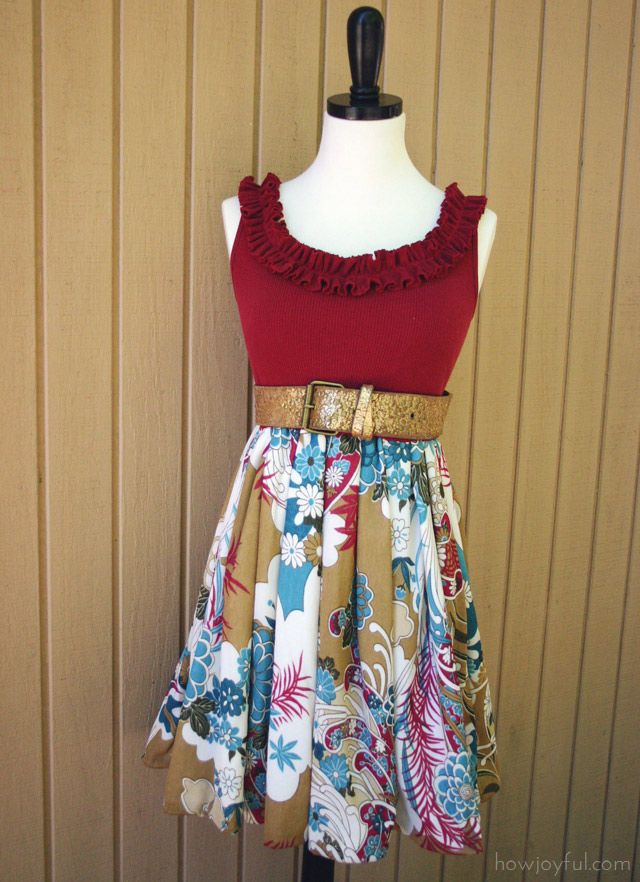 For the other top I made two rows of ruffles, and I had just enough left for the cover of the elastic on the bottom, but the thing is that i have to decide what I want. So far I have a very dark gray and a teal color fabric that sound really good, but I love them both.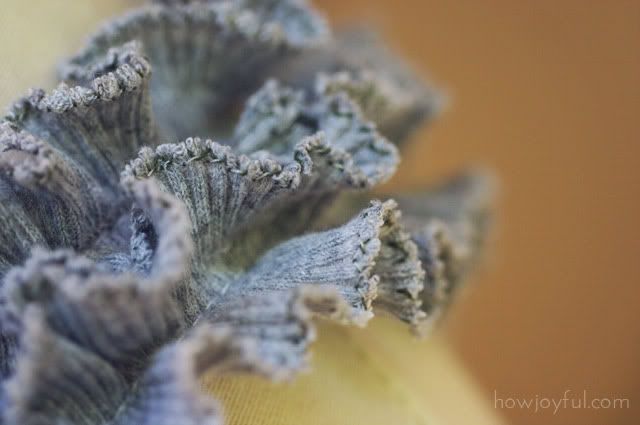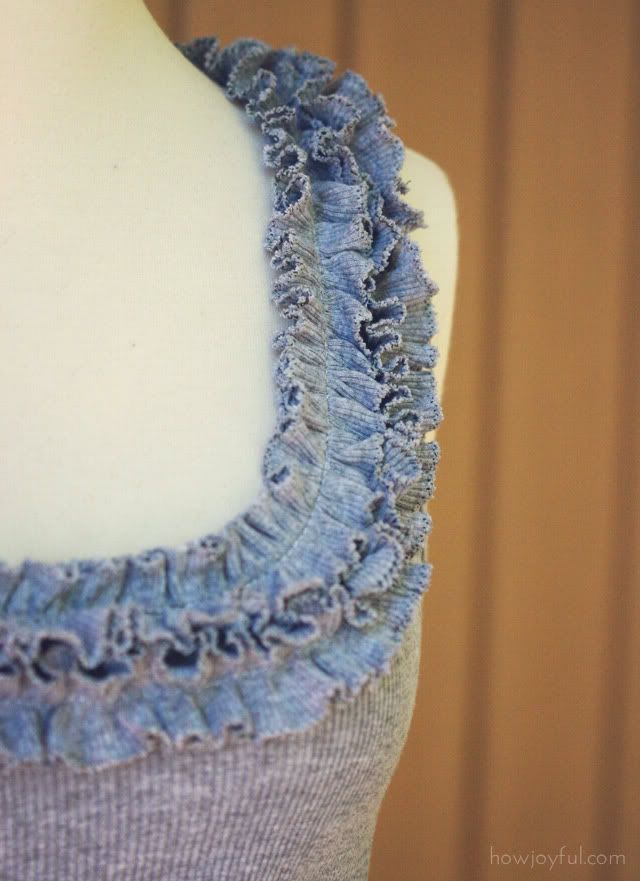 What do you guys think? Go teal, dark gray or mud green for the bottom of this one?
And stay tuned for next week to see the tutorial =]
———-
UPDATE: A tutorial is now available YAY!