Last summer we talked about having a set up in our back deck to have dinner/lunch and just chill enjoying the trees. It took us a long time to finally do something about it, one year to be exact. This summer we started searching around for pieces to try and set something up, but (like every project in our house) we couldn't spend much on it, so I was very pleased to end up with this set while staying in a budget.
We enjoy having dinner and lunch outside and many of the sketches I posted on Instagram this Summer, came from me drawing out there, Conner loved to play outside and I'm super excited it's not so big that it would take all of our limited deck space (this is the second smallest deck we have)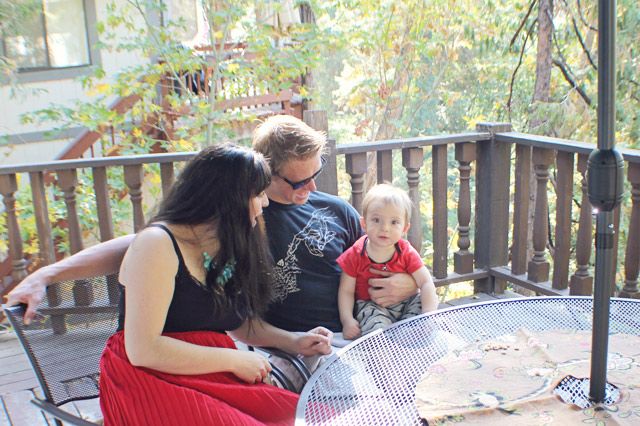 The first piece we got was the table, it was given to us by my father-in law, Ken just had to sand a little and paint again. Later I found chair on sale at the Home Depot and event hough they were all different colors, they were the same shape and material so I took them. Again some more sanding and paint to make everything match. I also sewed some very simple pillows and a matching center table runner.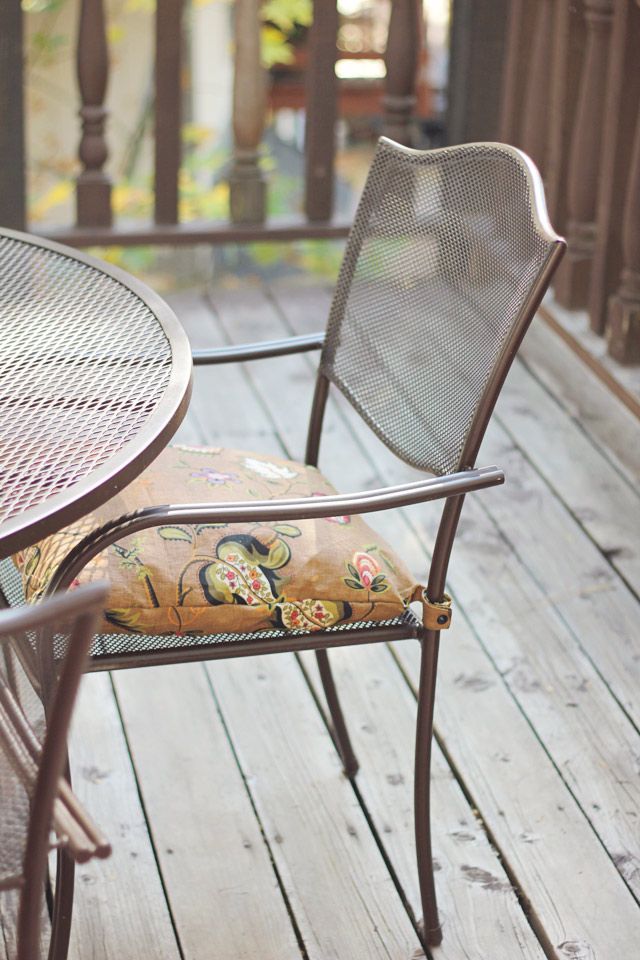 Our last piece came just when we were looking around to purchase an umbrella, I was contacted by The LA Shop to work on a review and I was so excited to see that one of the pieces they offered to review was the umbrella I was just looking to finish up our outdoor set up.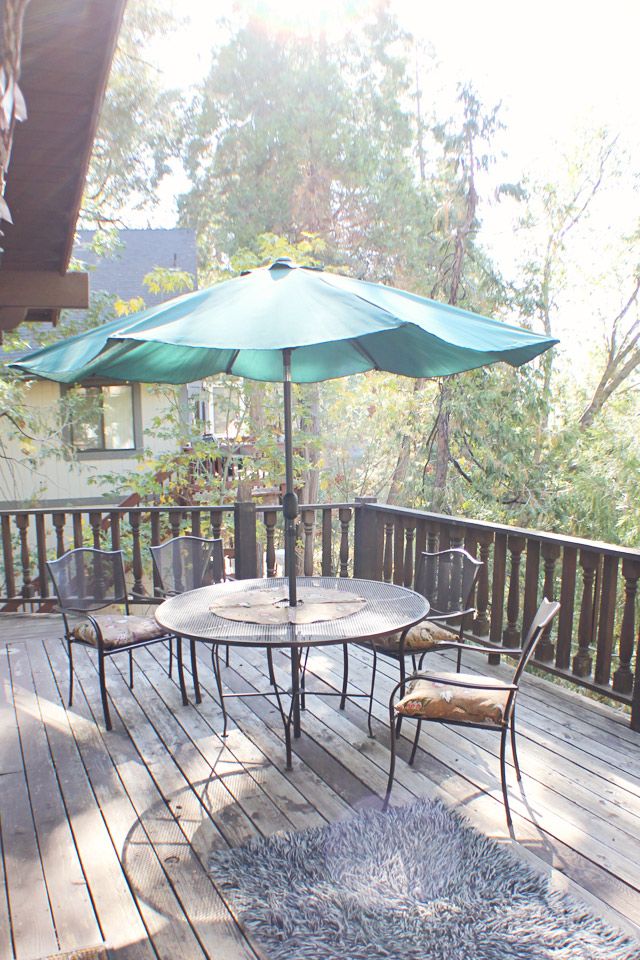 I was super excited to see how the umbrella worked on our table, I also wonder how it was going to hold with as much sun as we get in our back deck. After months of use I'm very happy and surprised by how the color has not faded at all and it looks just like new! It did stand a couple of strong rains and as I mention, LOTS of sun!! I set up a little baby pool out there too and the shade worked perfect to protect Conner from the sun.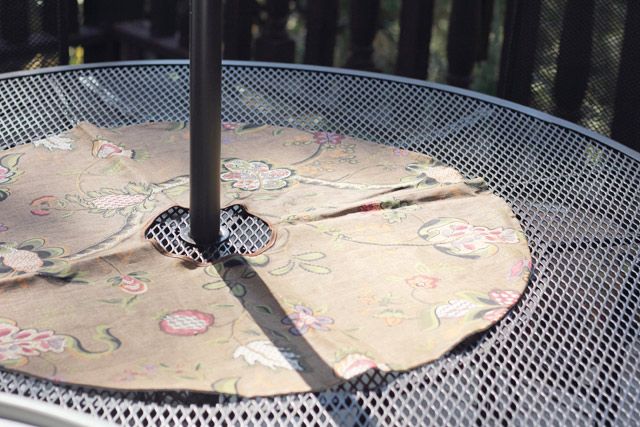 I used some outdoor canvas fabric I purchased years a go for $1 a yard to make the pillows, I really liked the print and the brown of the chair pairs well with the flowers =]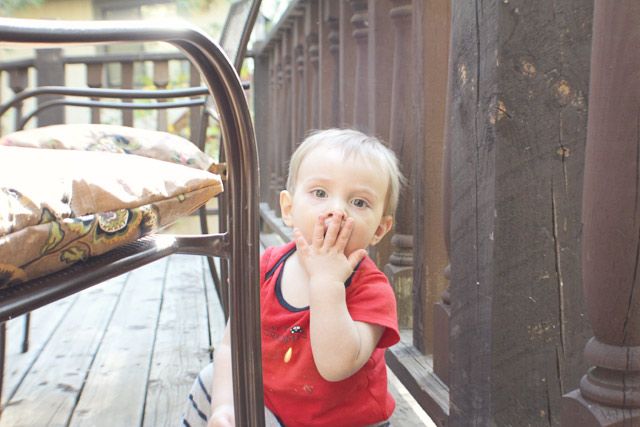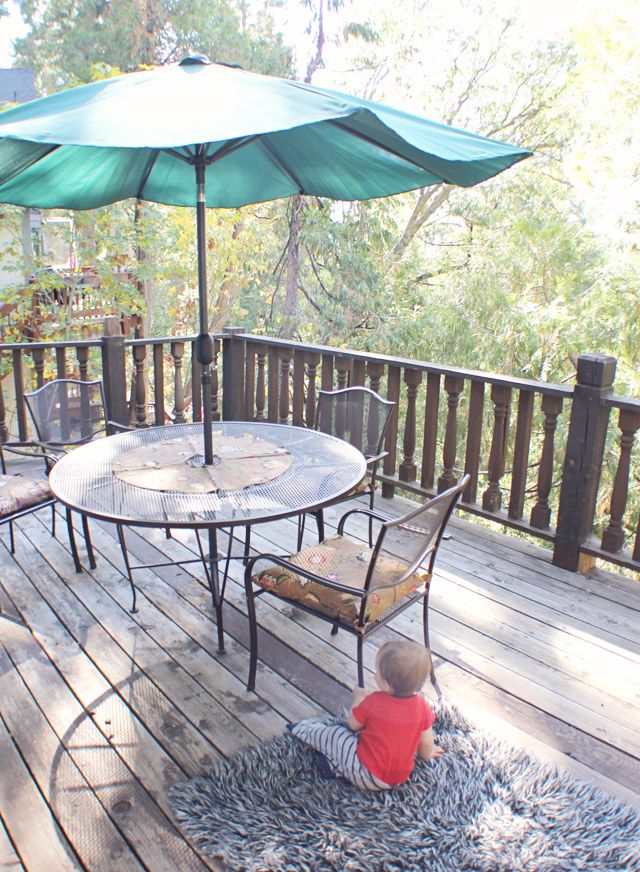 I love the way everything came together, I really like that the umbrella allows a tilt, so we can adjust the area that is covering.
Conner loves to crawl and walk around the furniture outside and event hough I wish we had a normal backyard (our house is on a hill) so that he could play, at least we have the decks =]
I hope you have a wonderful day and check out the LA Shop, they have lots of very cool products at very affordable prices.
xoxo
* I was given a the LA Shop green umbrella to review as a compensation for this post, but please remember that all opinions are my own. I only review products I love and that I know you, my readers will love too. Please read my blog policy for further information, Thank you!
https://s3-us-west-1.amazonaws.com/howjoyful/wp-content/uploads/2013/10/27075104/outdoor-furniture-100.jpg
100
100
Joy
https://www.howjoyful.com/wp-content/uploads/howjoyful-logo-1.png
Joy
2013-10-03 00:14:43
2017-12-26 04:14:08
Outdoor furniture on a budget and the LA Shop umbrella review