I don't know if I've mentioned before, but Lemon Pie is my absolute favorite, my mouth waters just by thinking about it, and I think I make at least one a month =]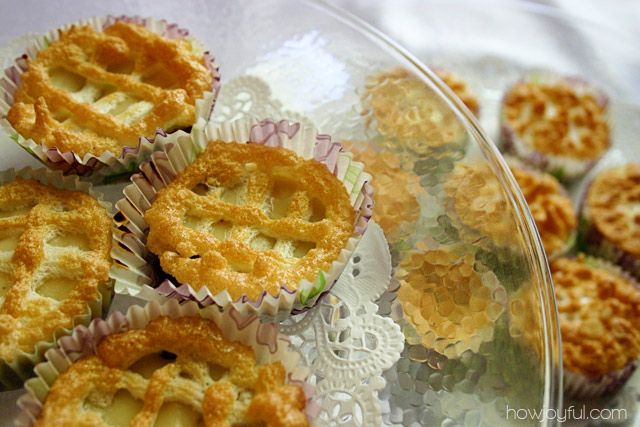 This post contains affiliate links. This means that if you purchase using my links I will receive a commission at no extra cost to you. Read my full disclosure.
Since I showed you all the mini pies I baked for the Poodle baby shower, I decided to share the recipe, because it's not only super yummy but also super easy!
INGREDIENTS:
1 bag of graham crackers (smash them into crumbs)
1/4 cup of softened butter
1 or 2 lemons (Juice of 1 or 2 and the zest of only 1)
1 can of condensed milk
4 egg whites
2 tablespoons of granulated sugar
DIRECTIONS:
– Preheat oven to 350 degrees F.
– In a bowl mix the crackers with the butter and half the lemon zest. If it's easier use your hands to combine.
– Press about 2 tablespoons of mixture evenly cupcake pan. Use your fingers to reach better. Cook for 6 – 10 minutes or until lightly browned.
– In a bowl mix the can of condensed milk with the juice of 1 or 2 lemons (i like it very lemony so I always use 2) also add the rest of the lemon zest.
– Add about 1-1/2 tablespoon of filling into the crust.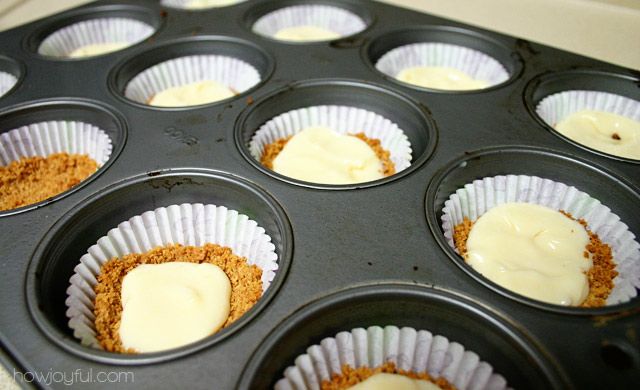 – Beat the egg whites at high speed with an electric mixer until soft peaks form. With mixer running slowly add the sugar.
– Cover the pies with Meringue, I like to add meringue to a Ziploc bag and cut one tip so I can decorate better (I don't have the cool tips to decorate :( yet! )
– Cook for  10 more minutes or until the top of your pies are golden brown.
Let them chill and enjoy your little bites!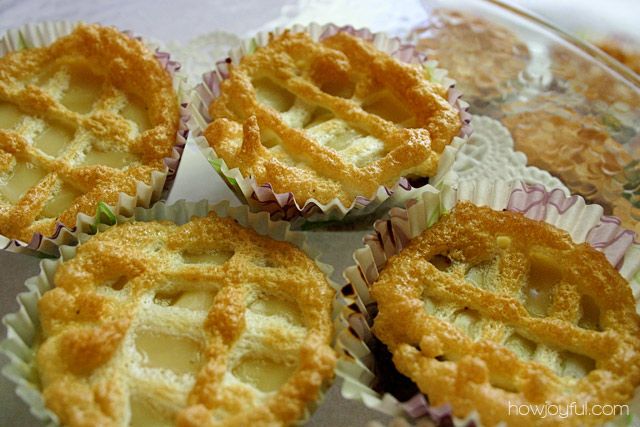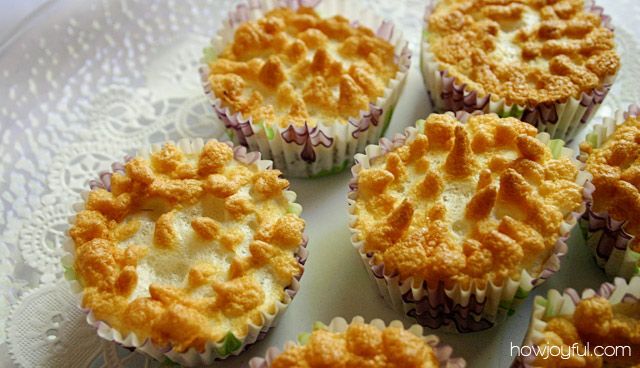 I love Lemon Meringue Pie. When I lived in Chile I used to make my own crust from scratch, but here I discover that using graham crackers is so much easier! One more thing I like about cooking and baking in California :)
Hope you enjoy, I have to go bake now!