About 3 months a go I decided to give PassionFruit ads a try, they were super new and sounded like it was too good to be true. Up until then I had sidebar advertisement for small business and blogs, but I had to manually update ads, contact sponsors and invoice them. It does not sound like such a hassle, but when I hardly had any time to blog the task started to get worse and worse. But like any good story, my happily ever after came with the guys at PassionFruit, the system was super easy to set up and they have been handling my sidebar ads for the past 3 months and I could not be happier! now I just have to worry about blogging!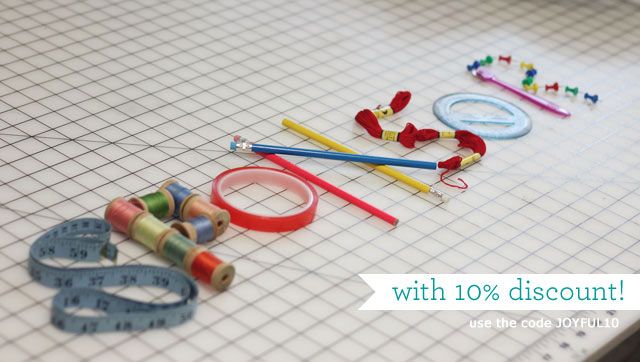 With this new system it's easier for me and for YOU too! and to celebrate the new beginning of the ads for shops and small businesses in my blog I have a special 10% dicount with the code: JOYFUL10 until baby Peanut makes his/her appearance, so 7 or less weeks of 10% discount in ALL ads and if you book for more than 3 months you get an even bigger discount – Just contact me for the details! and visit my Sponsor page for prices and to book your ad, now you can also advertise my post and pages, even more exposure for you!!
And on a funny note, the nesting bug has been hitting me pretty hard, I'm a little frustrated because morning sickness seemed to come for a stricke two, and it doest allow me to do much, so I organized what I could, but who needs a perfectly color-organized pincushion? I guess I do – LOL
I hope you guys have a lovely day!
XOXO
https://www.howjoyful.com/wp-content/uploads/2012/08/sponsor-100.jpg
100
100
Joy
https://www.howjoyful.com/wp-content/uploads/howjoyful-logo-1.png
Joy
2012-08-16 16:44:24
2017-09-10 18:53:09
So you want to advertise/sponsor here?!