I love sunsets, well who doesn't? But the things was that I realized I didn't really remembered last time Ken and I watched one in a romantic mood, so I wrote it in my 101 in 1001, told Ken about it and he loved the idea of making time for sunsets. Of course while in our road trip was the perfect time to do it, every afternoon we stopped at any beach and enjoyed the view. It's such a simple thing to do and it made us feel so happy!
I only wrote 4 sunsets in my list but we did one for every day in almost 2 weeks =] I loved it! Of course we didn't take pictures of every single day, but we did capture some of them in Arica,  Antofagasta & Iquique.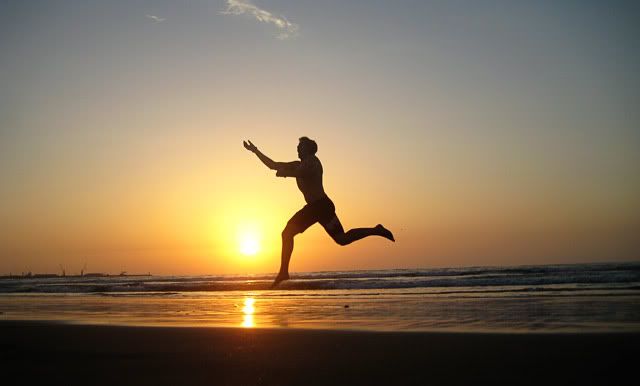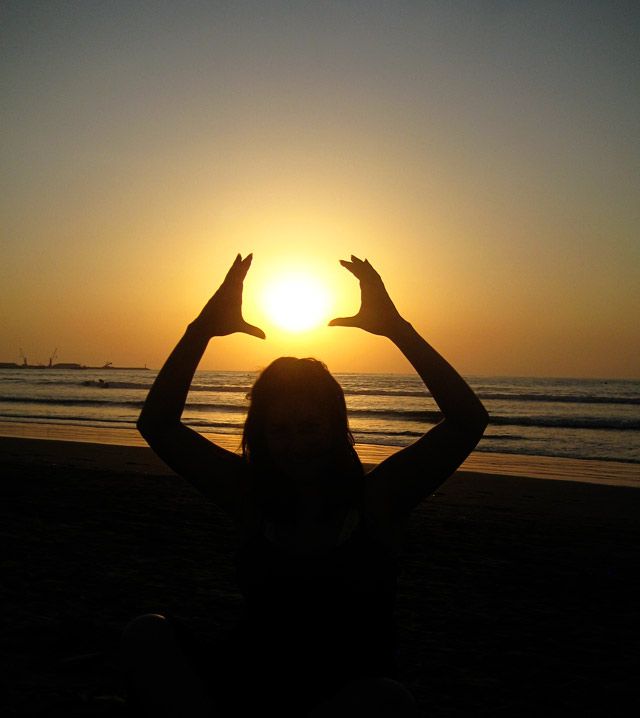 Wen we were in Iquique I told my cousin and the friends that were with us to so some group shots, it was so  much fun and I loved the result.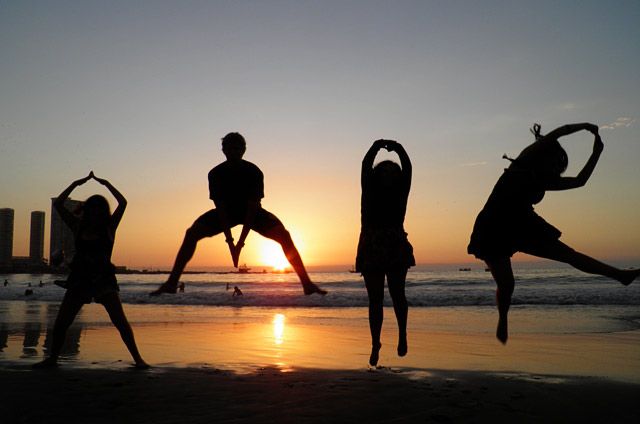 Our not very successful attempt to spell "AMOR"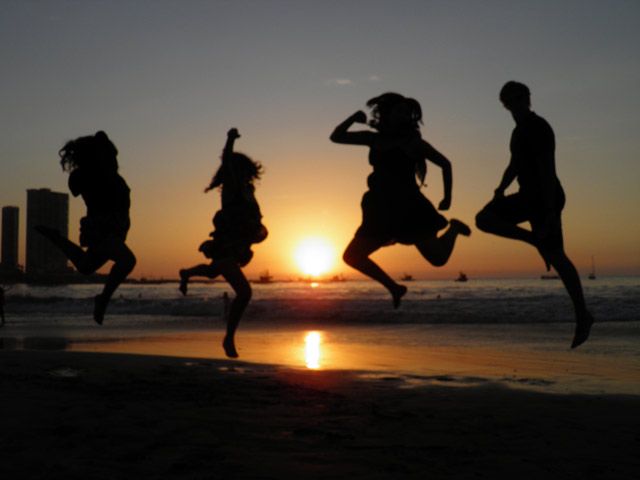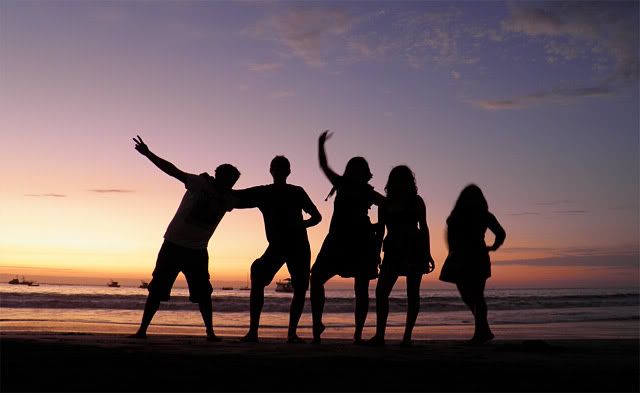 Since we all wanted to be in the picture we set the camera in top of a backpack and had this shoot, but while attempting the second one, a big wave came and almost got the camera, as you can see us running on the bottom picture, the good thing was that only our clothes and the backpack got wet  YAY!
And now here are my favorite 2 pictures of sunsets, the first one my cousin took without us knowing and showed me later, I know I look like a goofball trying to kiss Ken but I love it! the second one was something we attempted lots and lots of time, actually I told my sister to do that with her BF weeks before but at that time we could not get a somewhat recognizable heart shape with Ken, LOL
This post contains affiliate links. This means that if you purchase using my links I will receive a commission at no extra cost to you. Read my full disclosure.
Now I love sunsets even more specially when action pictures are taken =]
Stay tuned because tomorrow will the re-launch of my new website and it will come with an awesome giveaway, so don't miss it!
XOXO