I don't like cold, rainy and gray days, I just don't. And this past week the weather here in the mountains was so gray and ugly, for a moment I thought it was going to snow again.  =[ I know those days are awesome to cuddle next to the fire place, BUT I am so over the winter weather!
Finally today a ray of sunshine! gorgeous morning with birds singing and Curly sleeping in my lap. I get so happy with just a little sun =] Sometimes it's funny. Outside it's still super cold, but the trees next to our windows are bloomed and looking gorgeous. So  I decided to shoot some pictures of them, I've been wanting ever since they bloomed but I knew the weather of the last week was not going to do them justice, there's still rain from last night all over the flowers, and well  -everything-  but to me that makes them so much prettier.
This post contains affiliate links. This means that if you purchase using my links I will receive a commission at no extra cost to you. Read my full disclosure.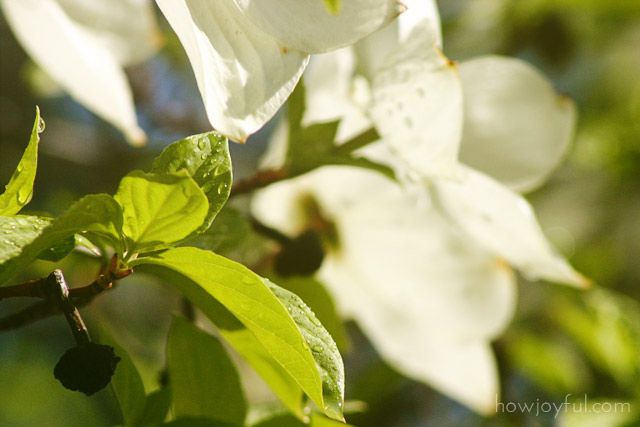 Now it's starting to look like Spring! =]
And if you like flowers as much as I do you'll love what I have prepared for the next couple of weeks – I will be sharing all my flower making experience with different materials, colors and shapes. So let's celebrate spring with LOTS and LOTS of flowers =]  are you in?