31Oct | 2010
I normally don't blog on weekends, but I though I should make an exception since last week I end up being super silent. The reason: 3 dresses for weddings, 2 Halloween costumes for friends, a jacket for a groom, and my own Halloween costume. I was so busy sewing that I forgot to take pictures of process – I know! Bad blogger! But I can start to slowly collect and take pictures to show some of my latest work.
The first one is my costume, last year we didn't really have time to plan our costumes so this year we decided early to be a Mail order Bride and Geek. I searched for short wedding dress inspiration, tons of it actually, but since my own costume was at the end of the to-do list. I end up with only 6 hours to make the dress, so I had to change my design and make it more time-friendly. I kept the top just like I wanted and changed just the bottom of the dress, my plan was to have a bottom full of rosettes – very over the top
but I end up making just an underskirt with left over purple from my real wedding dress and a plain bottom.
I used some old curtains that Ken's aunt Joy gave me (She has the cutest name lol) to make the dress, the purple left overs, and I spend $3 on the white satin I used for the inside and the outside details.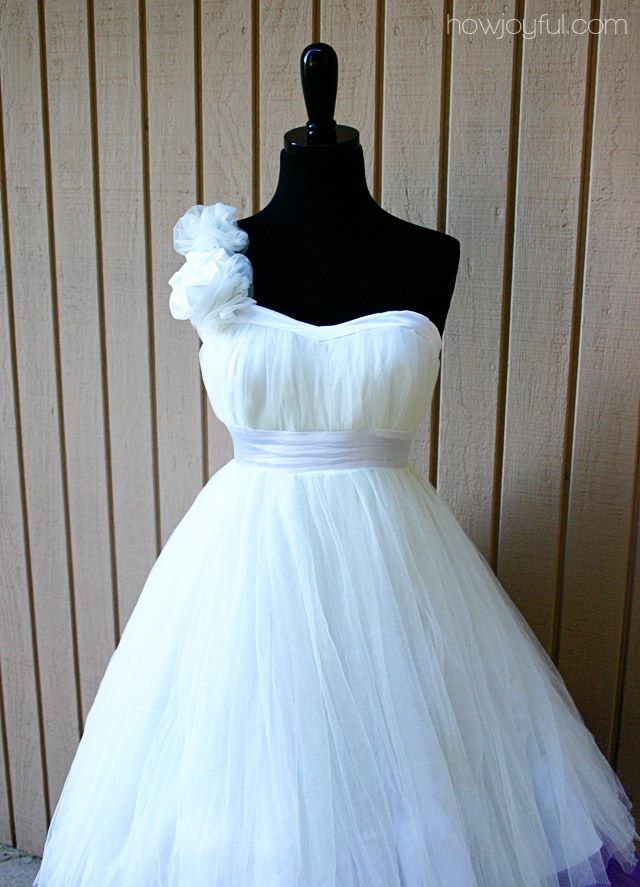 I just realized I should have steamed the dress before I took the pictures – oops!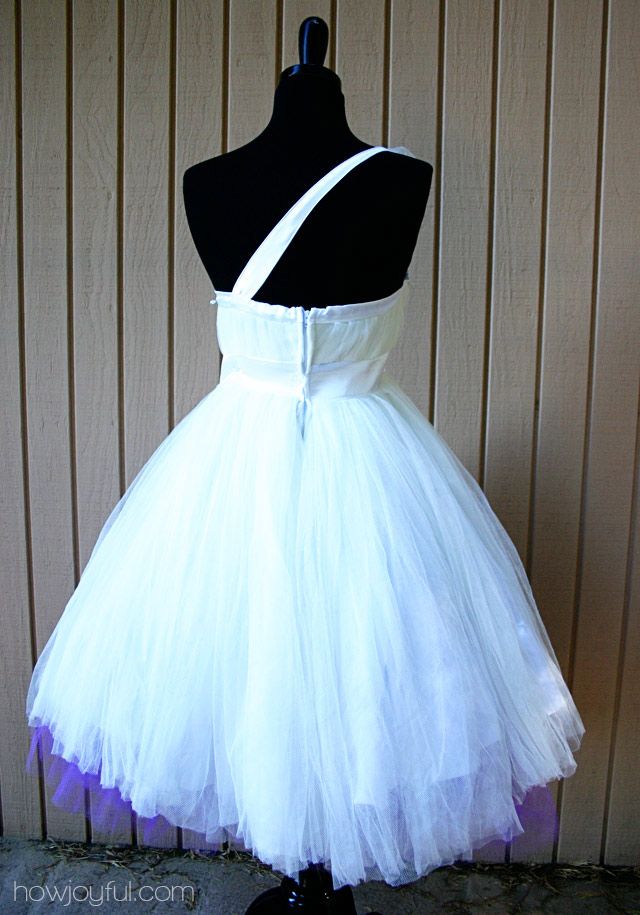 One of my favorite parts were the back, I also made the purple detachable so I can wear it and show as much purple as I want, or none. I also think it looks cute without the underskirt, it's more like a normal dress.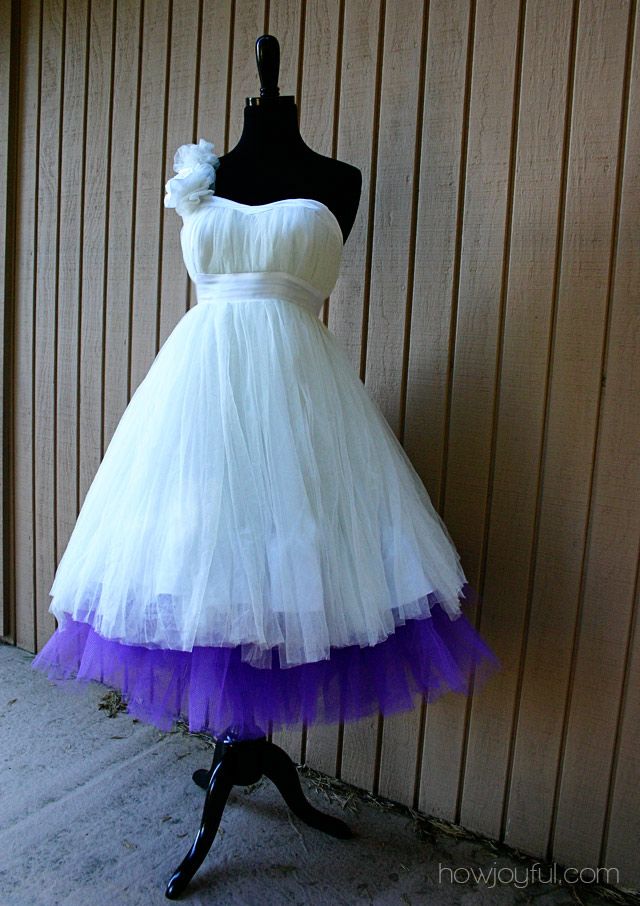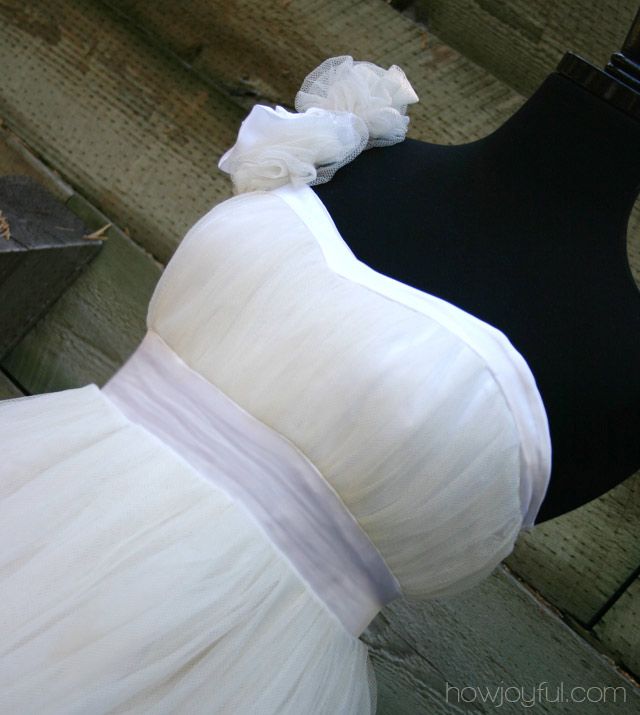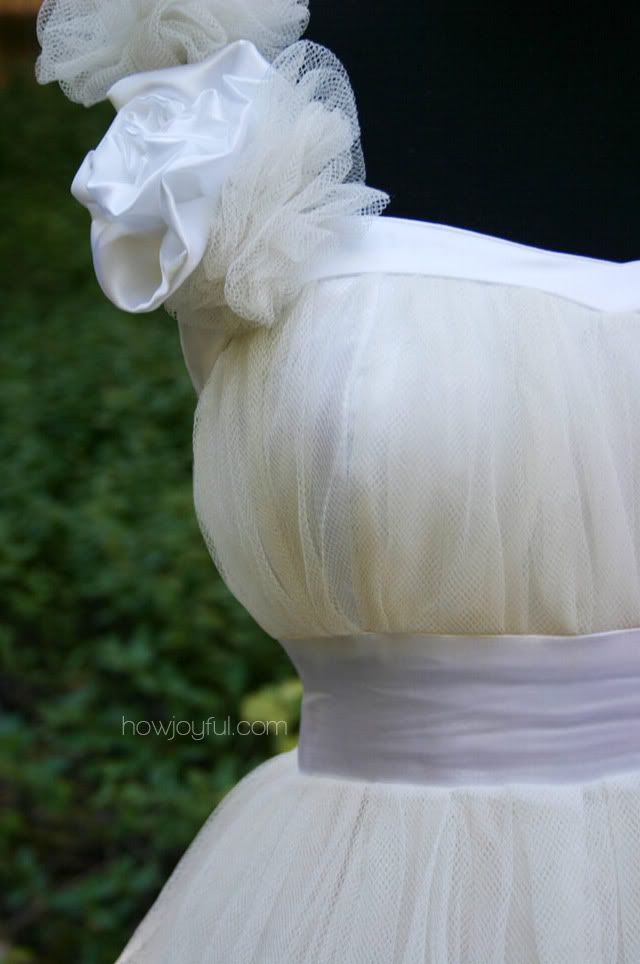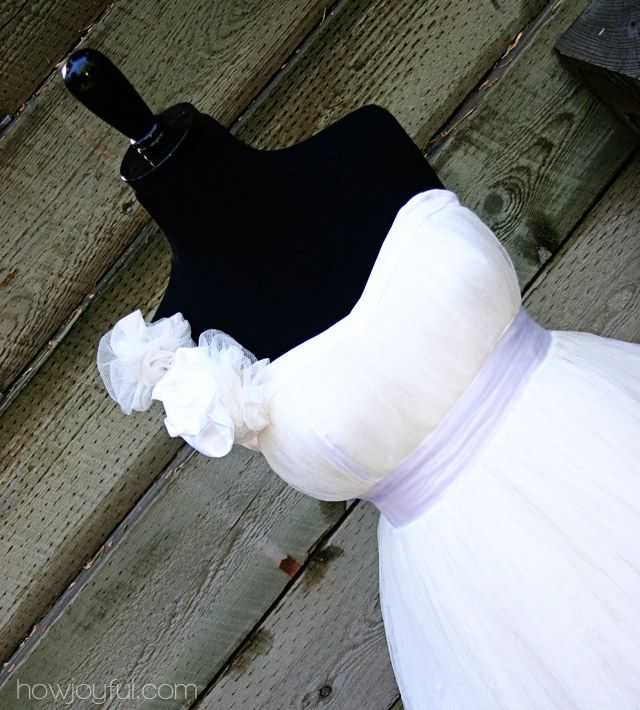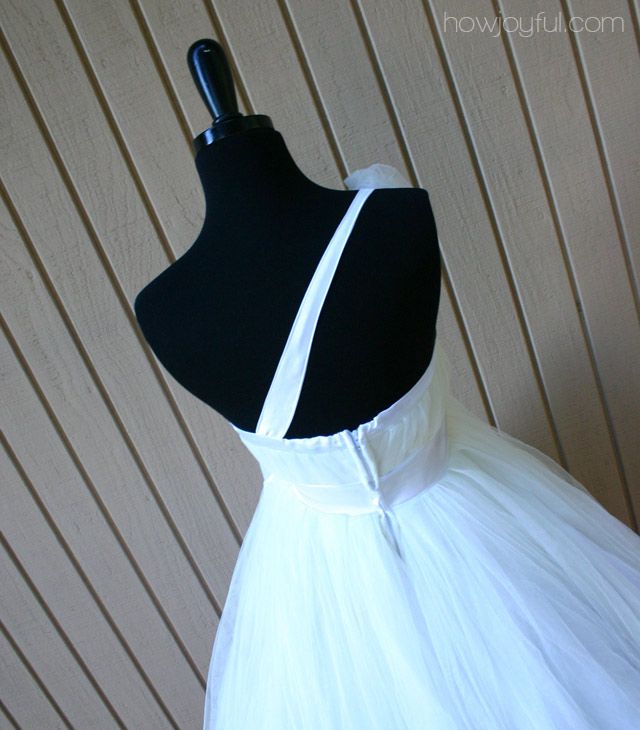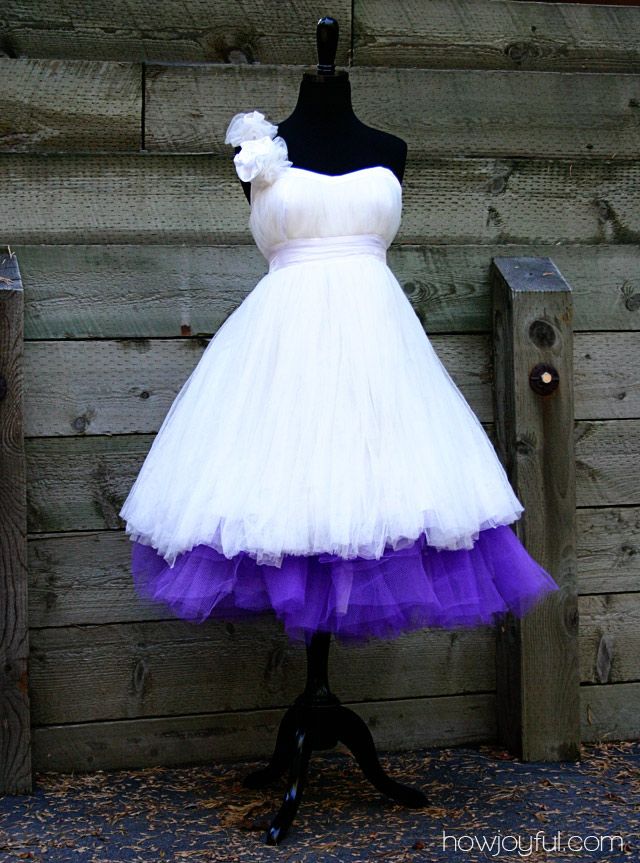 I also made a hairpiece to go with it and wore mail shipping tags, I will share some funny pictures of the swapping costumes we did last night once I have them, and the permission to post them lol
I wish the curtains would have being diamond white instead of pearl white, but ho well! – I think it came out pretty nice
What do you think?
Ohh! and remember you have until 6PM tomorrow  to enter the $100 gift certificate giveaway from HowJoyful Design, Happy Halloween!