So I wrote this post 2 weeks ago but I've been trying to think of a way to make tutorials easier for me and for you, that's why I had it on hold. And this weekend the idea came to me! I made a techniques and parts-of-tutorials-I-use-often page, so that way I can refer to them instead of making that part of the tutorial each time. YAY!
I love bracelets and I am always looking for bright colors and unique looking bracelets, so last time I visited Joann's I bought 6/8″ ribbon ends and lobster clasps to make fabric bracelets. Actually those were the only things I purchased because I used scrap fabrics and recycle materials for all the rest =]
HowJoyful blog is a participant in the Amazon Services LLC Associates Program, an affiliate advertising program designed for sites to earn advertising fees by linking to Amazon products. The prices are the same to you, but I will receive a small commission that supports my blog if you use my links. For more information, see my full disclosure page.
MATERIALS
MAKE IT
I also wanted to share that this tutorial is for very light-weight fabrics, since I didn't have much of it, I could not just roll 4 big pieces and make the braid, instead I made little straps and run pieces of cord on the inside to give them volume. I also made others with old T-shirts and for those you will just need to jump to the braid step once you have your 4 strands.
First I cut 2″ wide of my fabric. To determine the length you will need I always measure my wrist kind of loose, then add 1/2 of that measurement.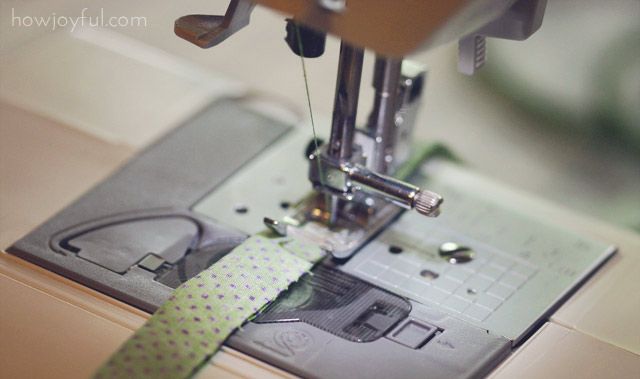 After that I folded the traps with the wrong side of the fabric facing out and sewed them, you can see the details of how to turn the straps inside out here
Then I added attached a clothespin to the end of my cord and carefully run it trough the inside of the trap. I decided to make one very long strap and then divide it in 4 to braid my bracelet.
To learn how to braid with 4 strands you can see the details here. After you have your piece braided you will just need to add the ribbon ends very carefully, since I folded my 2 strands in the top I had a clean end in one side and I just worried about the other end.
I secured one side first pushed the rest of the braid to the center of the ribbon end and then close the other side. I also add the lobster clasp and my bracelet was ready to be rocked!!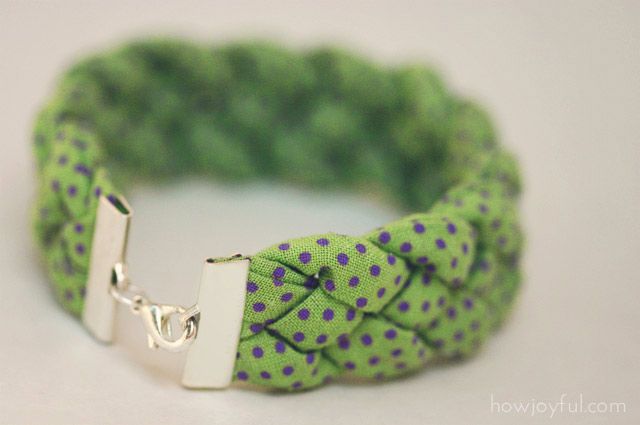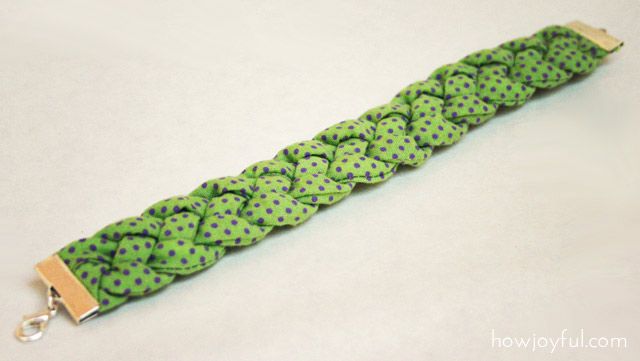 What is really cool is that you can pretty much make this out of any kind of fabric, rope, leather, anything! and using different colors strands it gives it a very cool look too =] Have a wonderful day!
* This tutorial and pattern is provided for personal, non-commercial use only.
Check the Site policy at the bottom for further information, Thank you!
https://s3-us-west-1.amazonaws.com/howjoyful/wp-content/uploads/2011/07/27075146/bracelete-100.jpg
100
100
Joy
https://www.howjoyful.com/wp-content/uploads/howjoyful-logo-1.png
Joy
2011-07-05 13:30:32
2017-01-14 22:46:26
Joyful braided bracelet tutorial