After I made my chair cover, I wanted my desk to have some of that fabric as well and since I had a bunch of scraps I decided to make a mousepad (I really needed one too) I also wanted to give my brand new ModPodge a try even though the one that I have it's not one the recommended for fabric.
I wanted to wait a while in order to write this post to see how it worked first, it's been more than 3 months and it holds the shape and works perfectly, so now that passed the test of time I can share it =]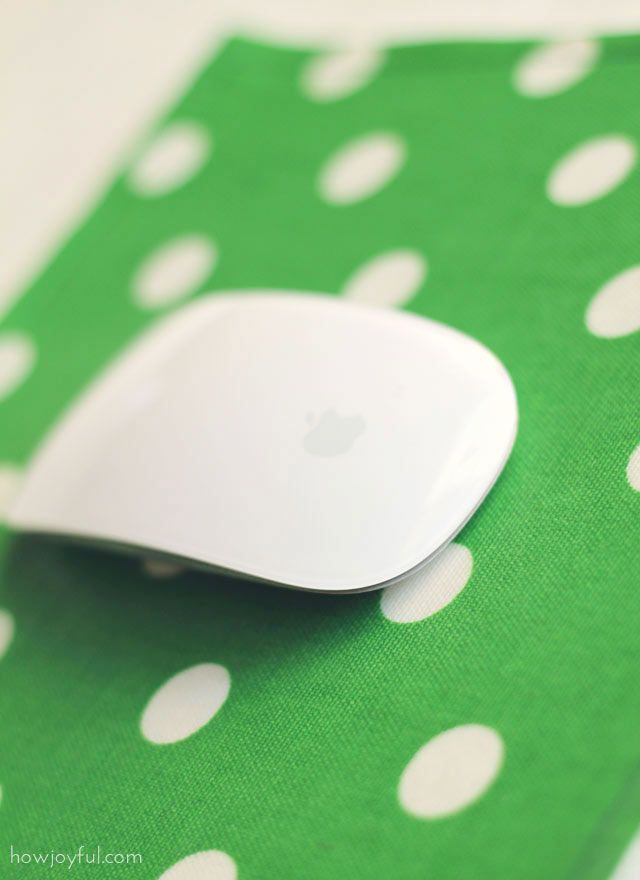 This post contains affiliate links. For more information, see my full disclosure page.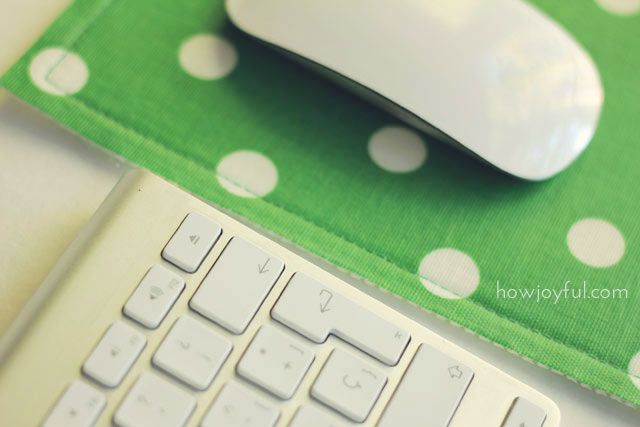 It was actually pretty simple and if it wasn't for the dry time of the ModPodge it could be done easily in less than 15 minutes.
THE MATERIALS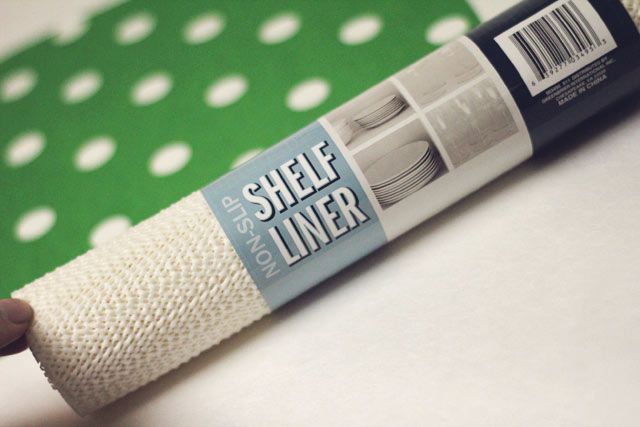 THE PROCESS
Before we get started, remember to pre-wash the fabric you are going to use because it can shrink after you get it wet with the Modpodge.
– Cut your fabric in the size you want your mousepad (mine is a 10×10 inch piece), you can get all creative and try different shapes, I just did a square because I don't have much space in my desk right now and my square fits perfect!
– After you have your fabric, cut a bigger piece of the shelf liner and pin it in place, add a paper towel in the bottom, that way the shelf liner will be in between the fabric and the paper towel to be able to sew it. Otherwise, it will get stuck to the foot of the sewing machine if you plan to hand-stitch it, dismiss the paper towel =]
– Sew your mousepad carefully around the edge making sure the fabric and mat do not move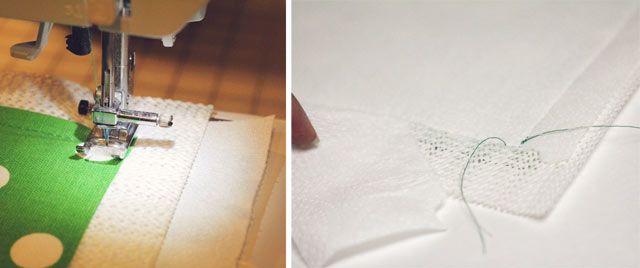 – After you are done sewing, pull the paper towel carefully away from the sewing line (right picture above) after you do all of the edges the center portion will come out very easily.
– Grab a brush and cover the fabric in a thin layer of Modpodge, if you don't have Modpodge you can use tacky glue and water (just remember to use 2 portions of glue by one of water)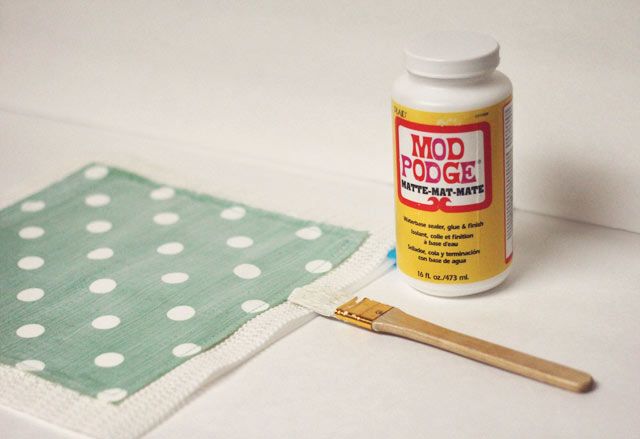 – Let it dry and if necessary put weights on the corners fo the mat so it stays in place while it dry. After the mousepad is completely dry repeat with another layer. I only did 2 and it works perfectly, but if you have a thinner fabric I would recommend you to use 3 layers.
Let it dry completely and cut the excess of mat on the edges. You are ready to use your fabric moused!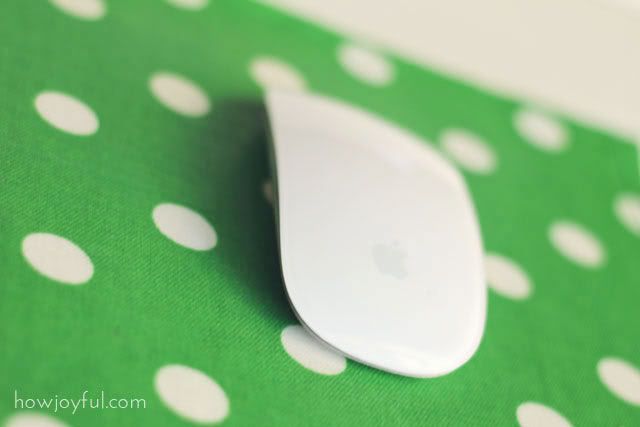 I love this mousepad and the best thing is that I can make them as bigger or smaller I need, with pretty fabrics for a more customized desk look =]
I hope you have a lovely day!
XO
* This tutorial and patterns are provided for personal, non-commercial use only.
Check the Site policy at the bottom for further information, Thank you!
https://s3-us-west-1.amazonaws.com/howjoyful/wp-content/uploads/2012/01/27072540/mousepad-scrap-5-1.jpg
416
640
Joy
https://www.howjoyful.com/wp-content/uploads/howjoyful-logo-1.png
Joy
2012-01-17 16:02:14
2018-05-10 18:41:23
Super easy fabric scrap mousepad tutorial