3Mar | 2011
Hello my lovely readers! This past weekend was so crazy! We lost our power Thursday night – I'm so glad I schedule my draft post – The bad part I spend days without power in our house, when you work in your computer that's kind of a vital ingredient hehe. This past storm was pretty big and brought a lot of snow and that caused a lot of trees fall down =[ It was my first time in a storm like this and it was pretty surprising to see a lot of street closed, cars stuck and not being able to cook or have heater (the bad part about having electric stove!)
So now that you are all updated in my weekend, I want to share some of my favorite Craft room/Office images, all of them collected via Pinterest!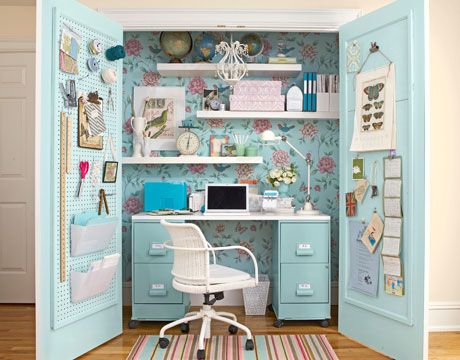 [source]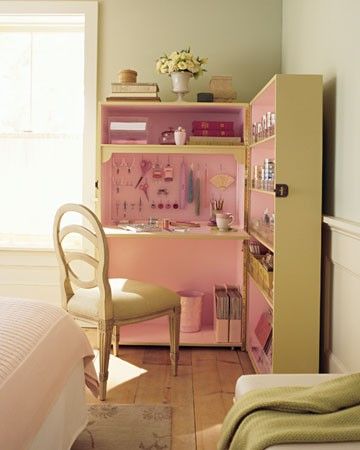 [source]
Don't you just love the closet desk idea?
Even though the pink version would not work with my long legs it's just adorable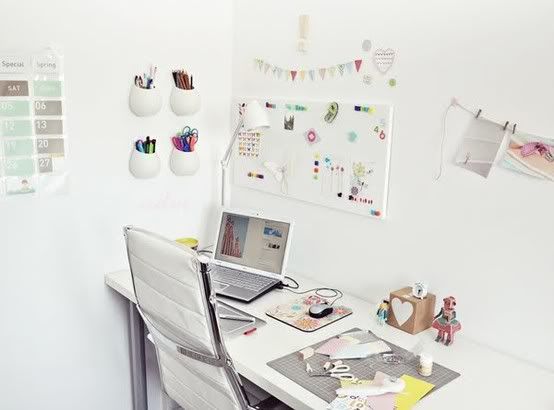 [source]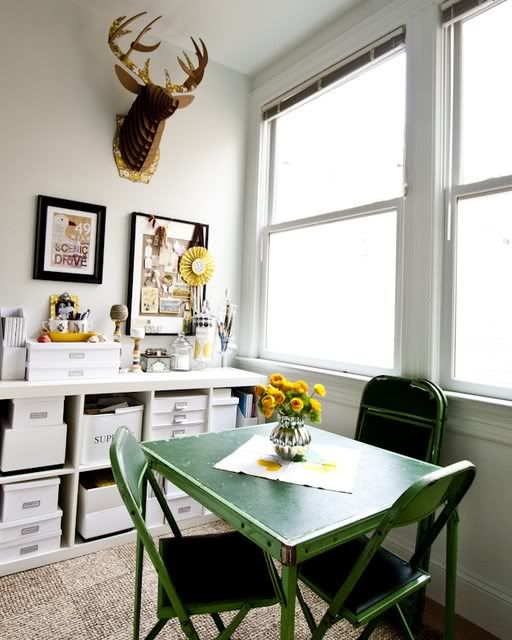 [source]
[source]
I also love the contrast and pops of color
And I could not stop myself from sharing my latest obsession and next Project,
an awesome Studio table =] here my inspiration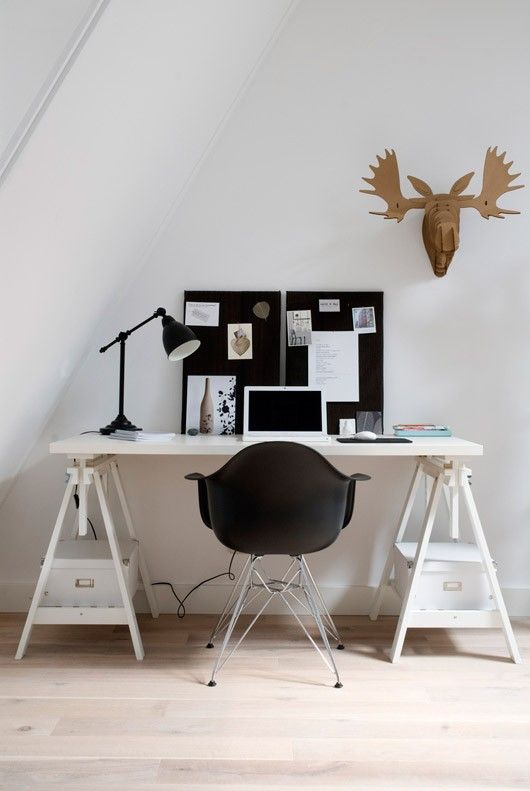 [source]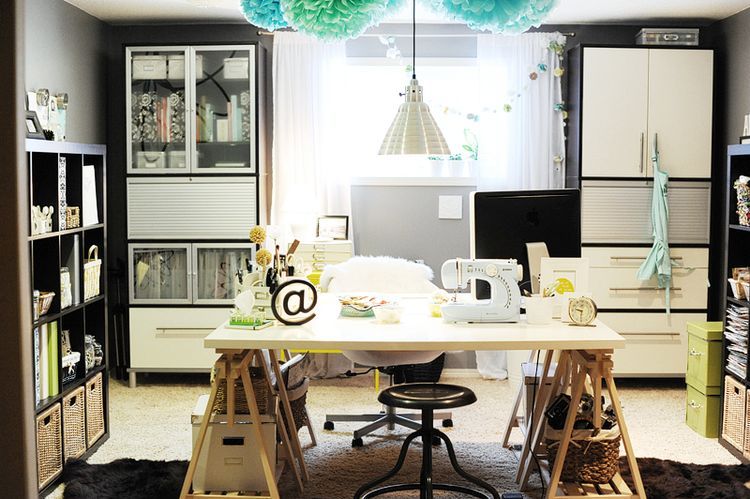 [source]
[source]
[source]
And last but not least, wall calendar and notes ideas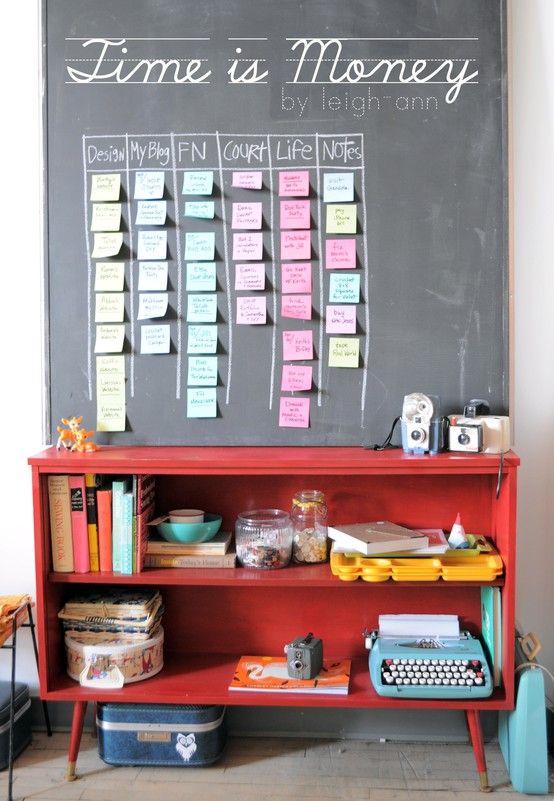 [source]
[source]
I so want to try the magnet calendar idea =] Here you can also see more of my pins for craft and Office Inspiration.
I'm just absolutely in love with Pinterest, it's such an awesome way to organize and save images, ideas recipes and pretty much anything you want. The bookmarks in my computer are happy because finally they are a reasonable number and they are not overflowing in categories, now every time I like something I just PIN it, it's just so easy!
But my friends always remember to pin from inside a post and not on a search, why? because when you want to come back to see the post where you took the image from (just imagine that perfect recipe you just pinned) it could be archived far from where you originally see it, remember that blogs have new post every week and searching for a post with just an image is a pain!! So keep that in mind and always source where you found the image, you know it's like blogging, just the nice thing to do =]
Do you love Pinterest too? Oh wait, you still don't have an account! well then you can comment and leave your email and I will send you an invitation =] I know you will love it as much as I do <3