Finding easy flower inspiration and flower drawing instructions online is not easy, but thankfully for all of us, Korean illustrator Kate Kyehyun Park also known as @urbankate_in_ca on Instagram is not only sharing step by step images but also graciously shares how she paints her beautiful botanical drawings in watercolor.
So today I have compiled some of her most beautiful work to share with all of you. And of course, please follow her on Instagram for more of her absolutely gorgeous flower drawings and paintings.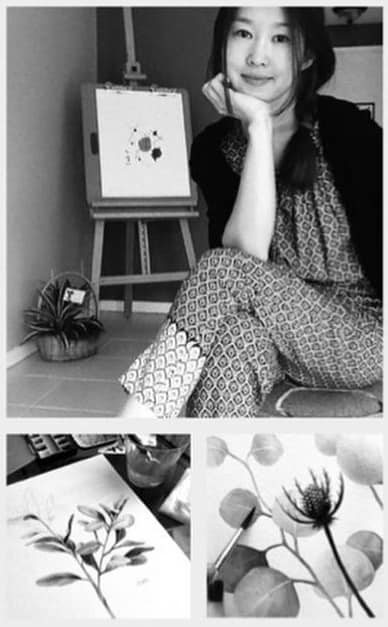 Kate was born and raised in South Korea but is currently residing in California.
According to the 2019 line launch collaboration with Lilipinso: After Kate received her bachelor's degree in Graphic Art, she worked as a graphic designer in South Korea and then in the USA. She finds inspiration in many things from nature, but she prefers to draw plants from her own imagination. Despite having studied various art techniques she does not care about perspective or technical errors. What matters to her is only creating an impression that inspires emotion. ~ Extracted from this picture.
Now that we know a little bit more about Kate, let's check at the different flowers she has shared with all of us on Instagram.
DRAWING TOOLS
I know that I have said it before in my other doodling post, but if you are just starting, use what you have on hand or get a cheap pack with a pencil, eraser, and sharpener.
But in case you are ready to get some more materials, below are some of my favorites! And remember to check my full list here, for chalk, calligraphy, and more.
WATERCOLOR PAINTS
Below are some of my favorite watercolor options, of course just as with anything else, if you are just starting, you should use whatever you have on hand, the idea is to get practice under your belt first, then you can up your materials to bring your work a level up!
These are my favorite watercolors, they are easy to use and super bright. While not the cheapest you can find they are an awesome mid-entry level.
I love this set, I use them for watercolor lettering, and they are wonderful. It has great pigmentation, and you can even erase it on top of it without everything becoming a total mess, like all other watercolors. And you can never have too many Dr. Ph. Martin's inks!
I love these little brushes, the grip is so soft, and they have lasted me SO long! They are well constructed and get the job done, pretty much all you need in a brush set.
1

– POPPY FLOWER

There is a large number of species of poppy flowers, at least 12 in the subfamily Papaveroideae. But the most popularly painted one is the Oriental Poppy (or Papaver orientale). Characterized by the feathery foliage and orange, red, or salmon flowers.
How to draw a Poppy flower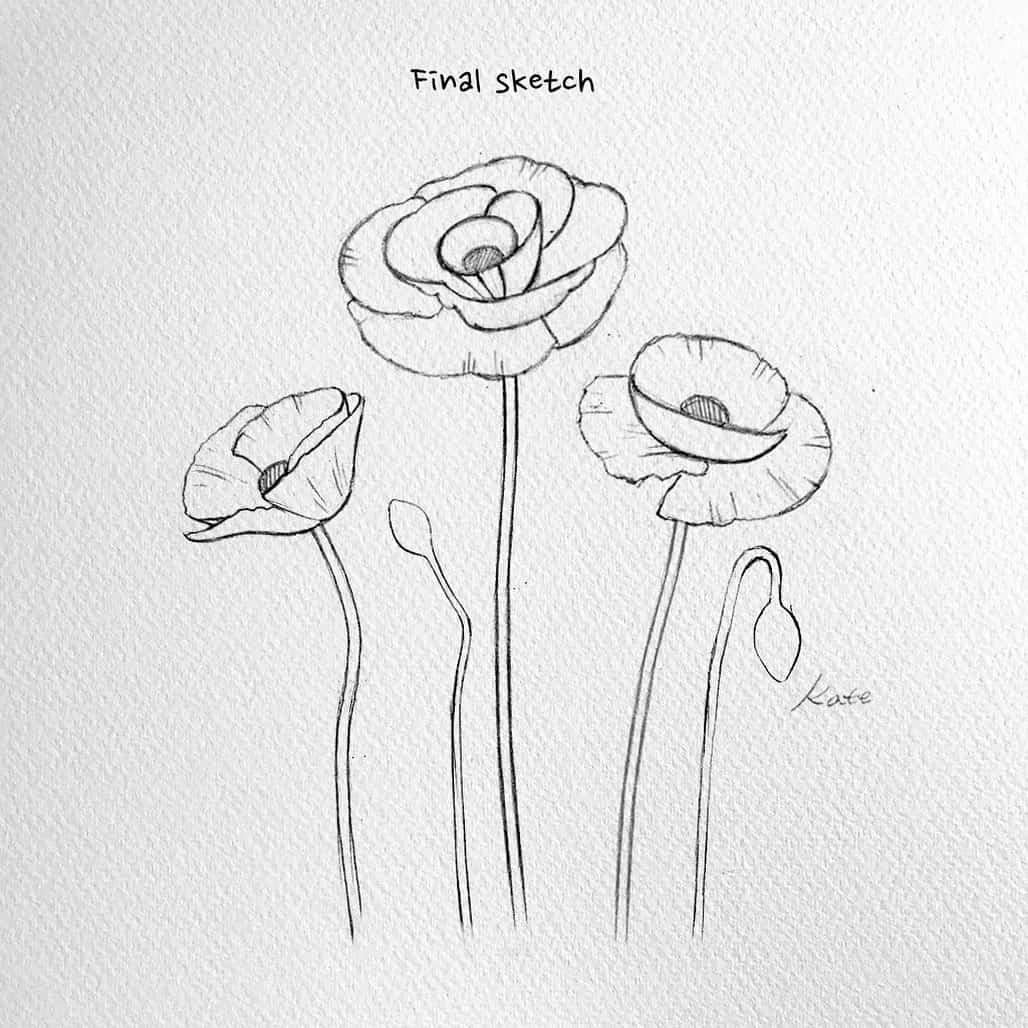 flower drawing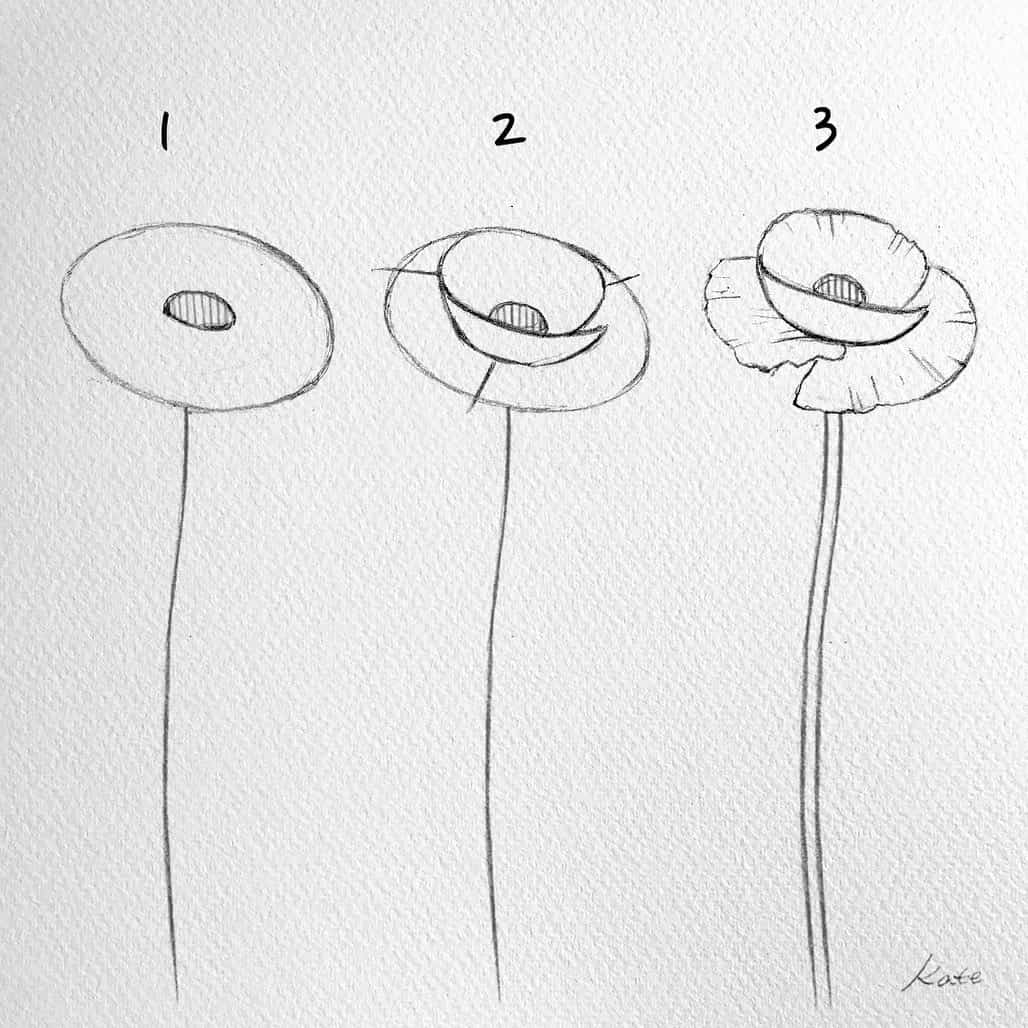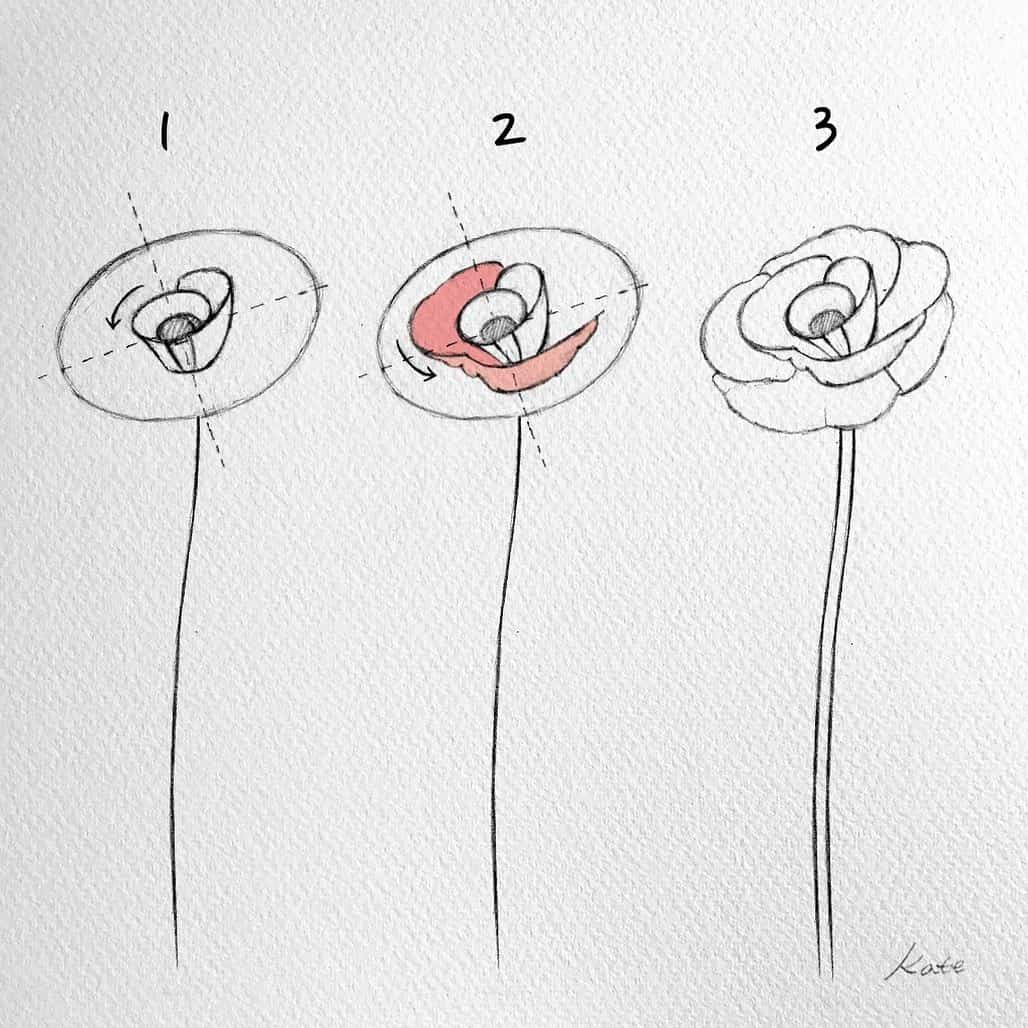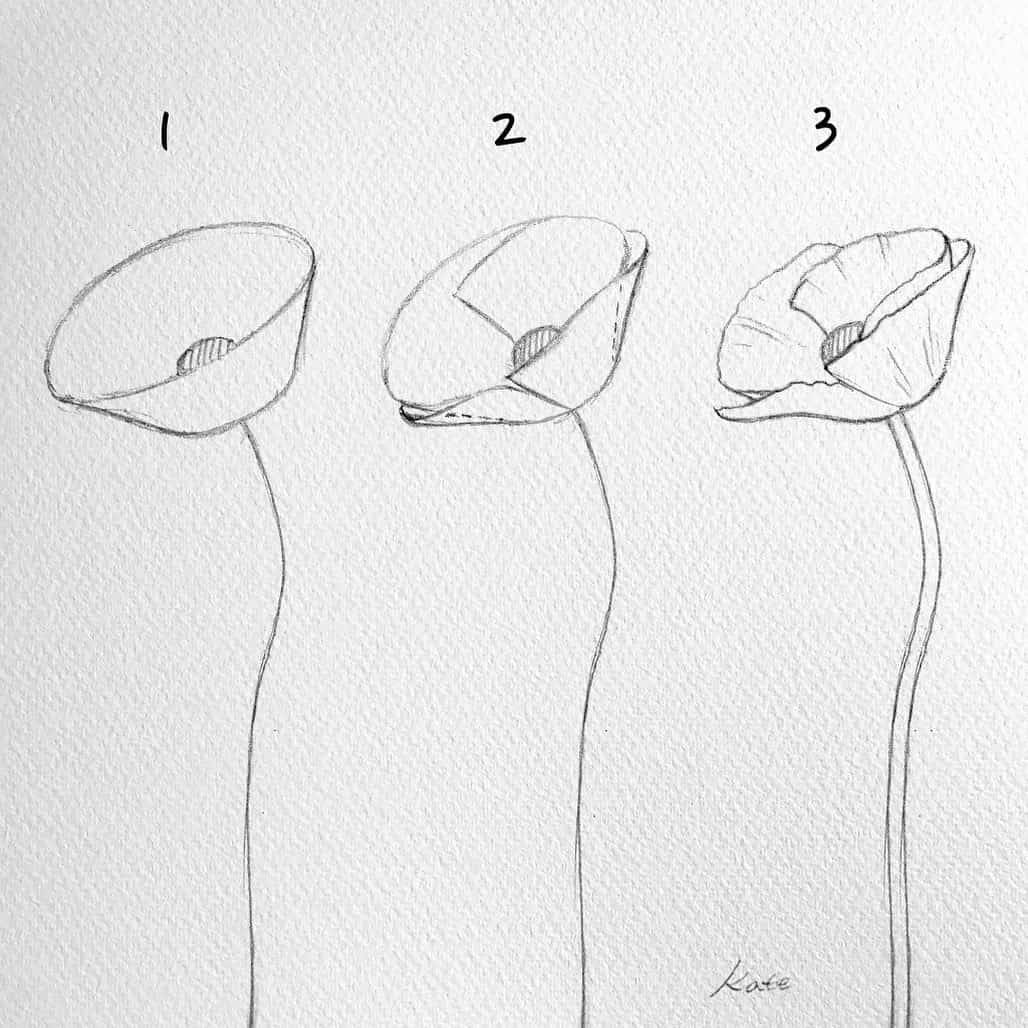 How to paint a Poppy flower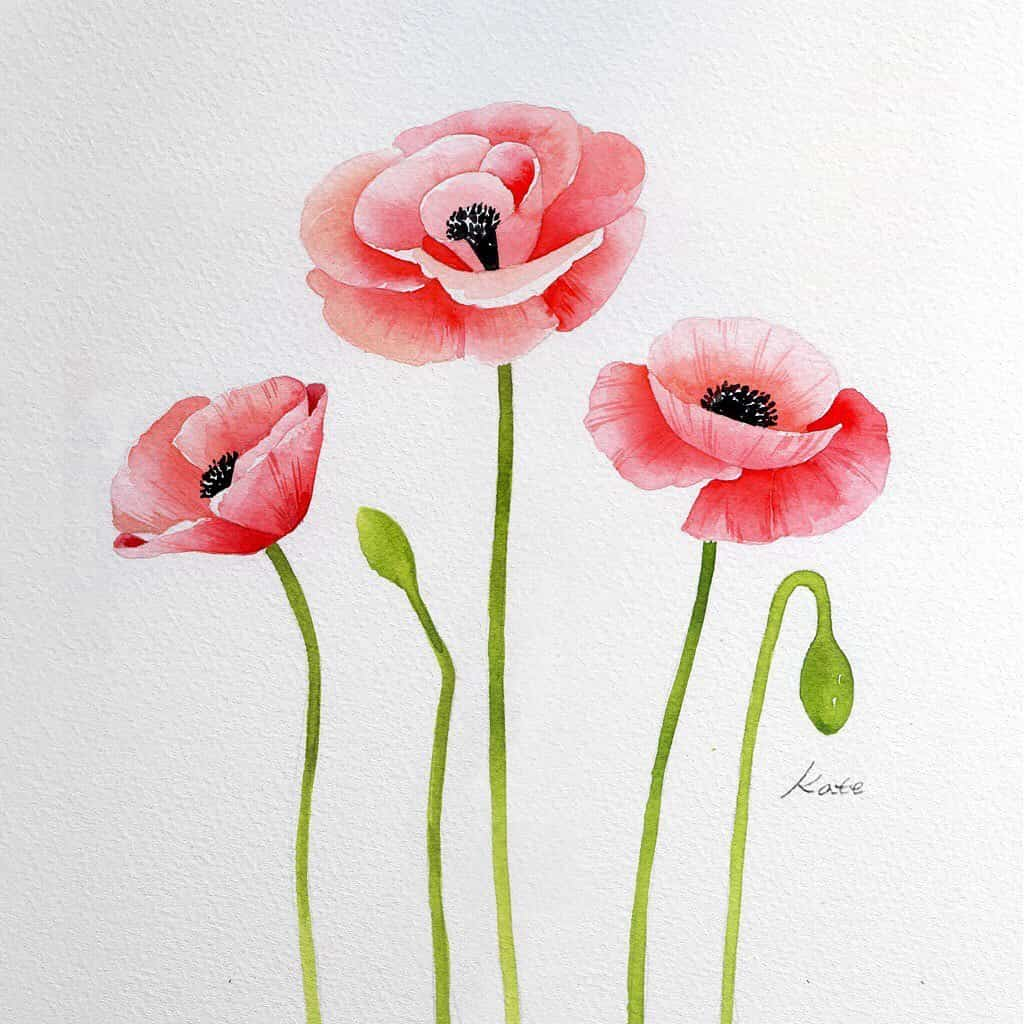 2

– HYDRANGEAS

One of the most popular varieties of Hydrangeas are the 'Nikko Blue' and the 'Rhapsody Blue' both of them are mopheads form of Bigleaf hydrangea, with large, somewhat sloppy clusters of flowers. Because bigleaf varieties are chameleons, they might change their colors from the regular shades of blue to bright purples.
How to draw Hydrangeas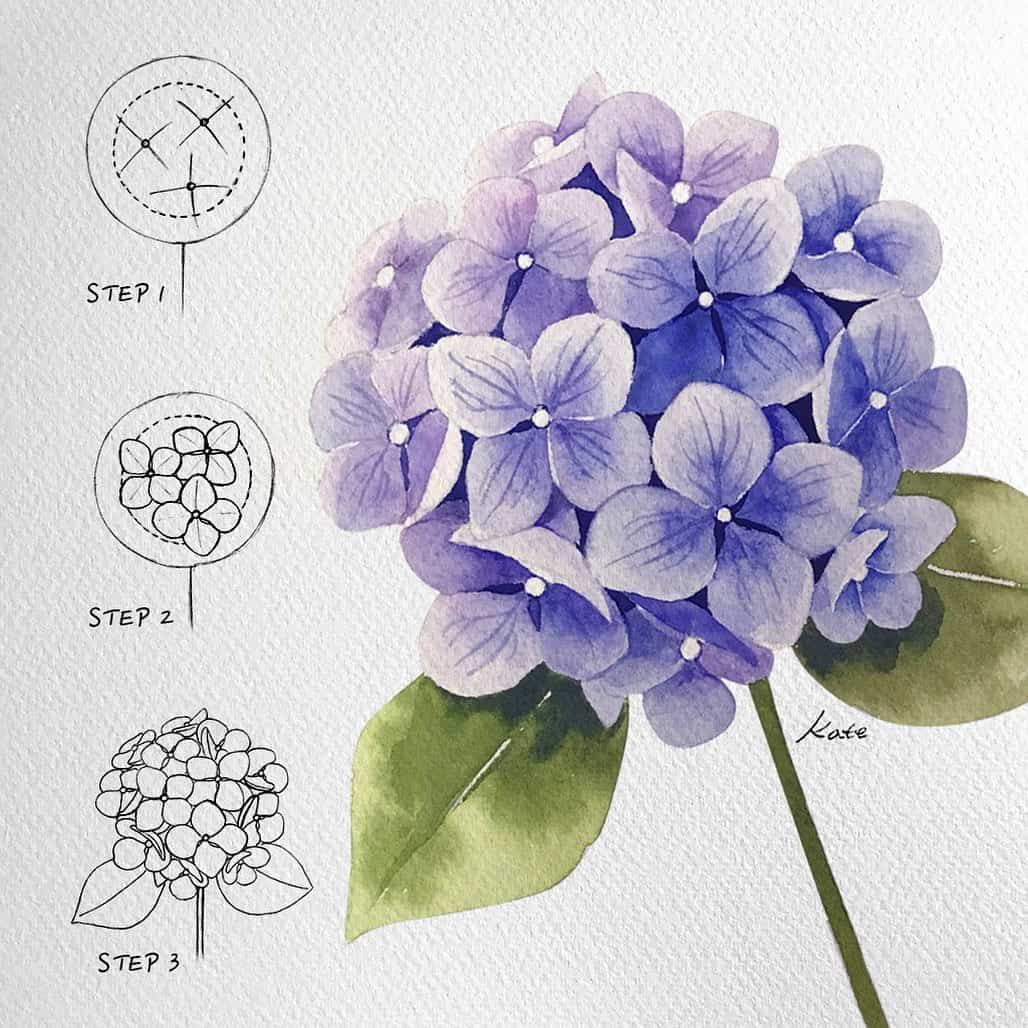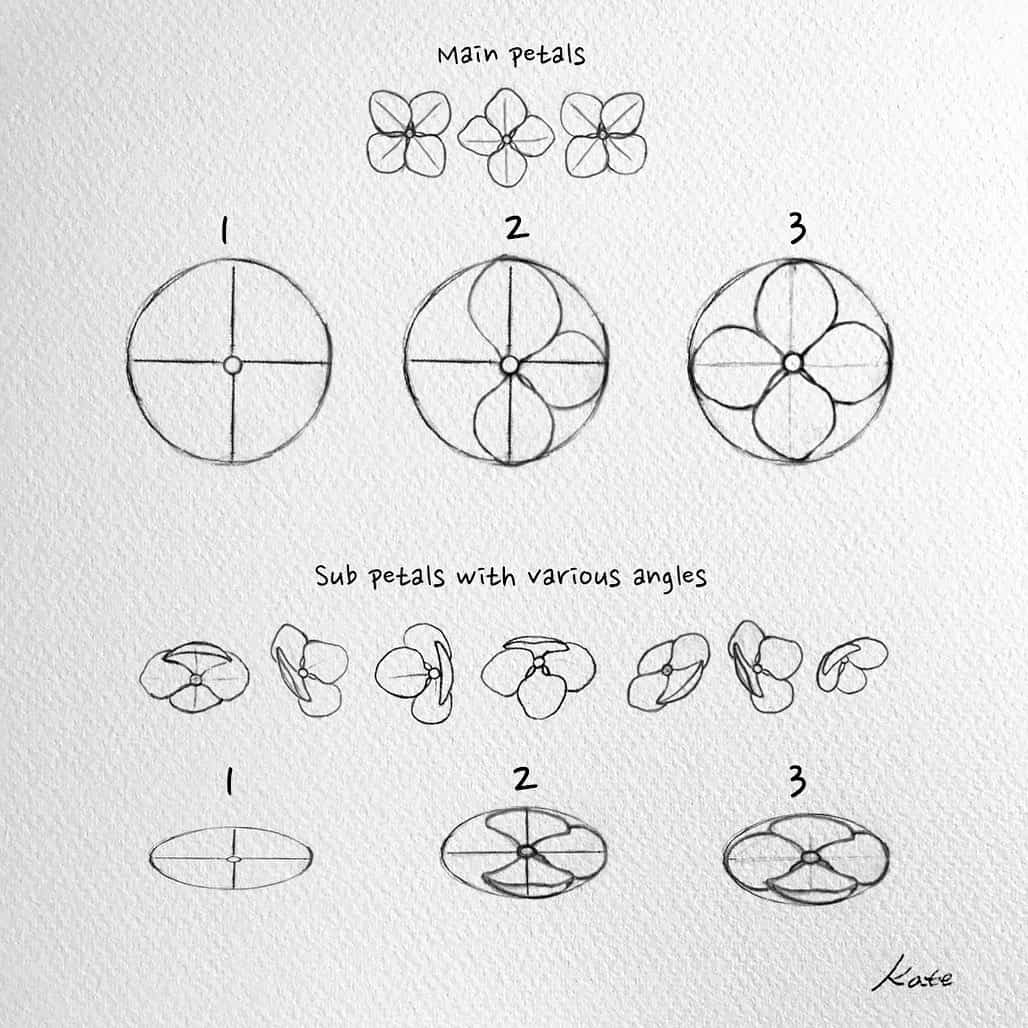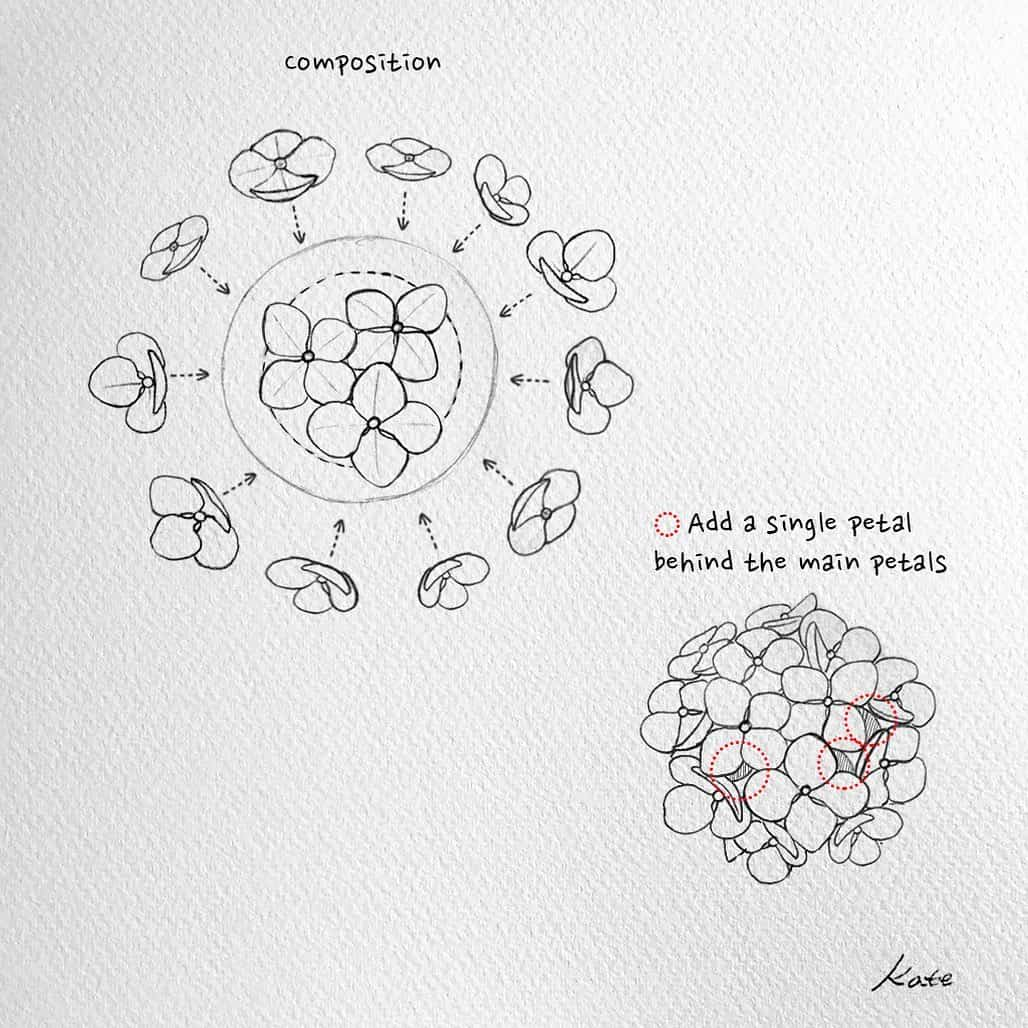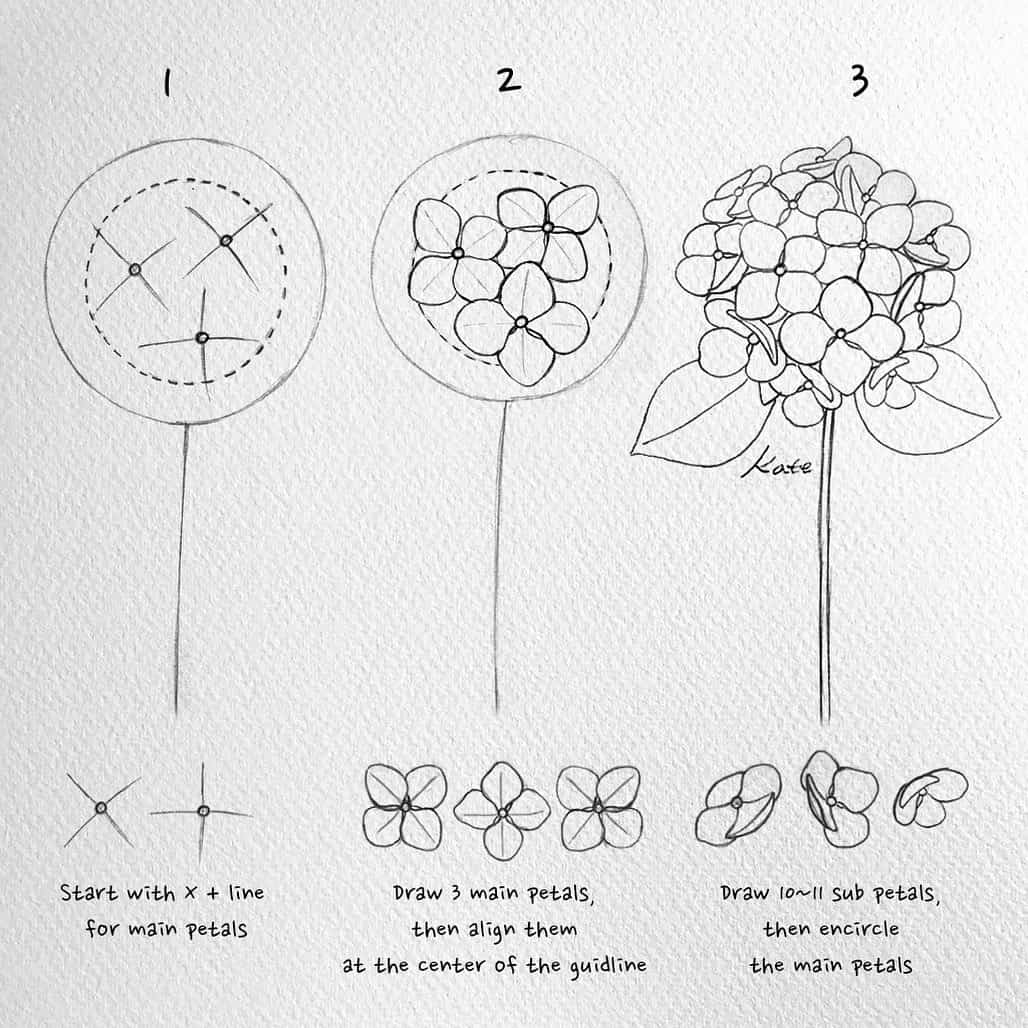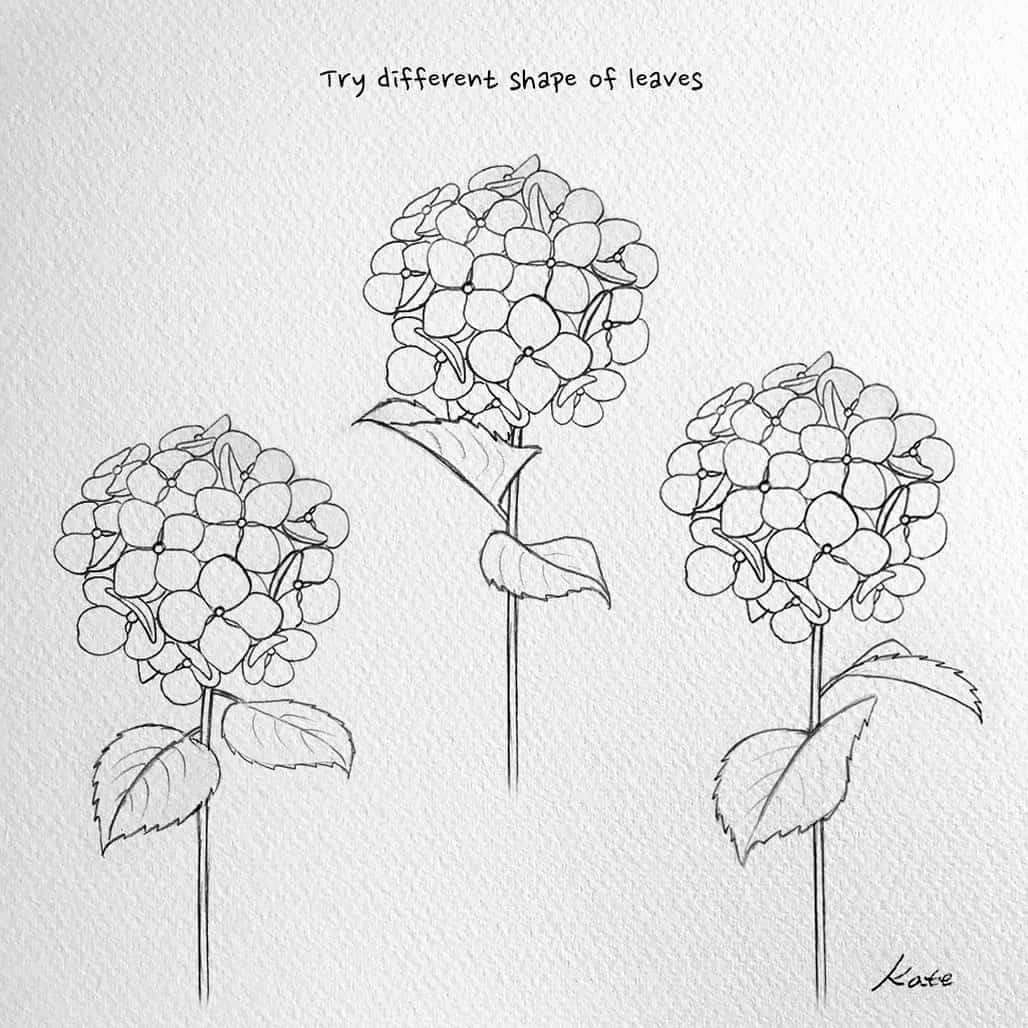 How to paint Hydrangeas
I love how much detail Kate shares when painting her Hydrangeas, if you want to see a close-up of one little flower, check this video, it's perfect to complement the one below where she shares the full bloom.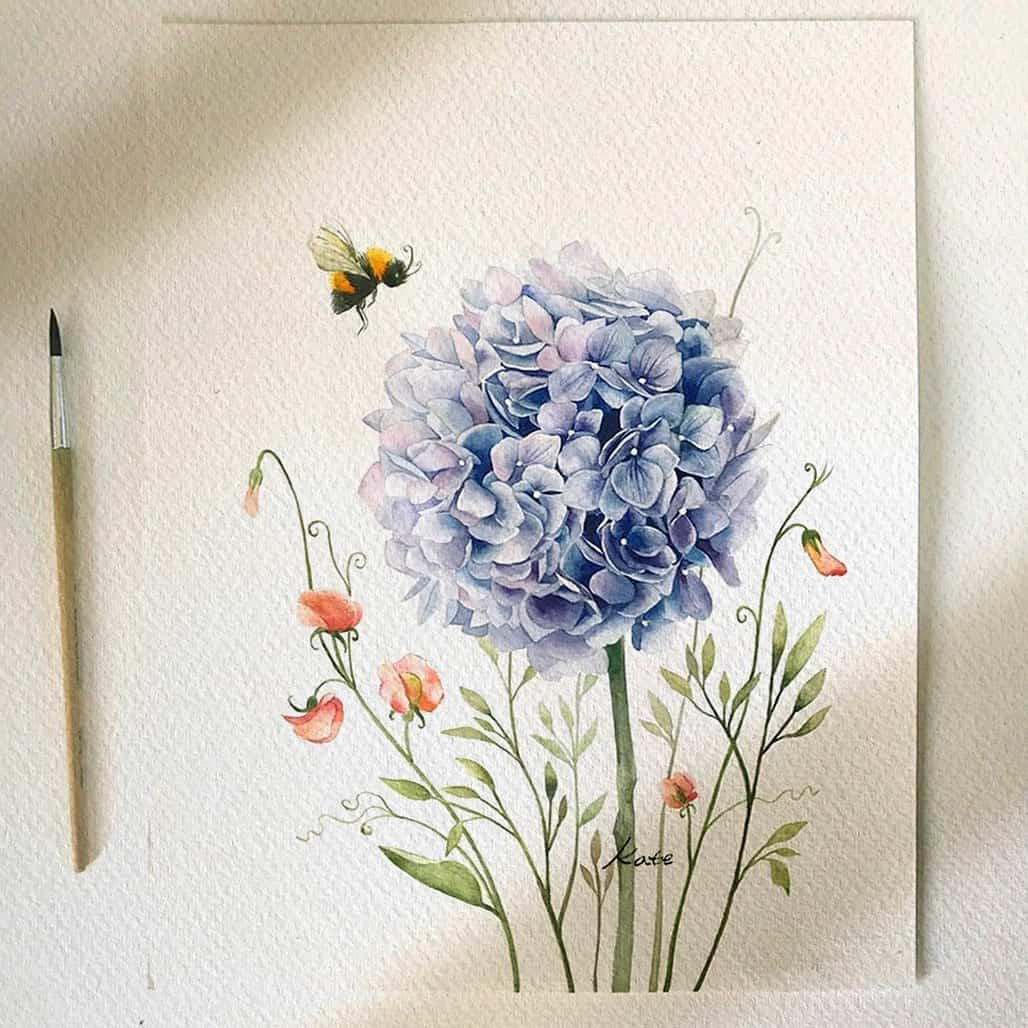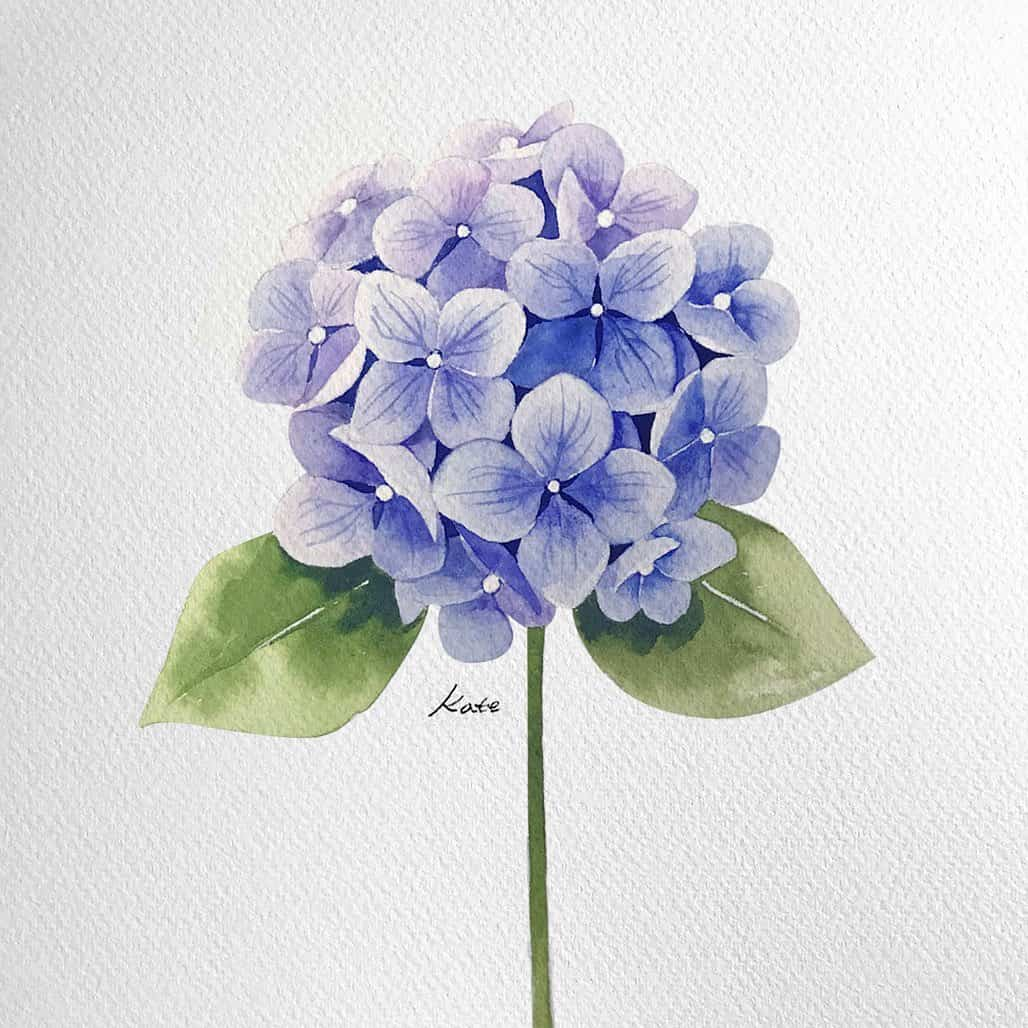 3

– ROSE FLOWER

The Rose family has a huge amount of variety not only in the color of the flower but also in the physical appearance of the bush. Undoubtedly, the most popular color of Rose is Red, but there are so many different shades of red, pink, orange, white, and other colors.
How to draw a Rose
I love the simple and beautiful Rose that Kate decided to share with all of us, but also if you are looking for another view of a Rose, I have a full tutorial on how to draw a Rose in 3 different ways. Check it here.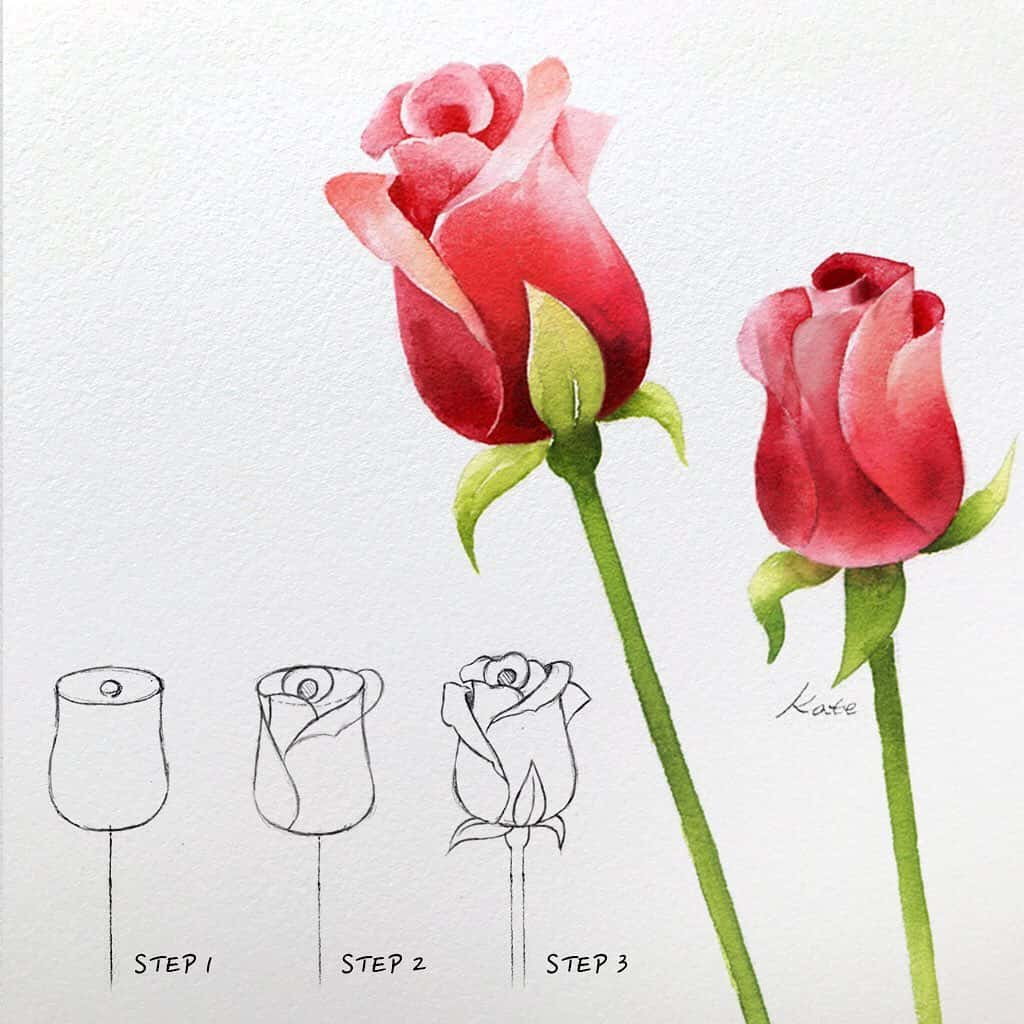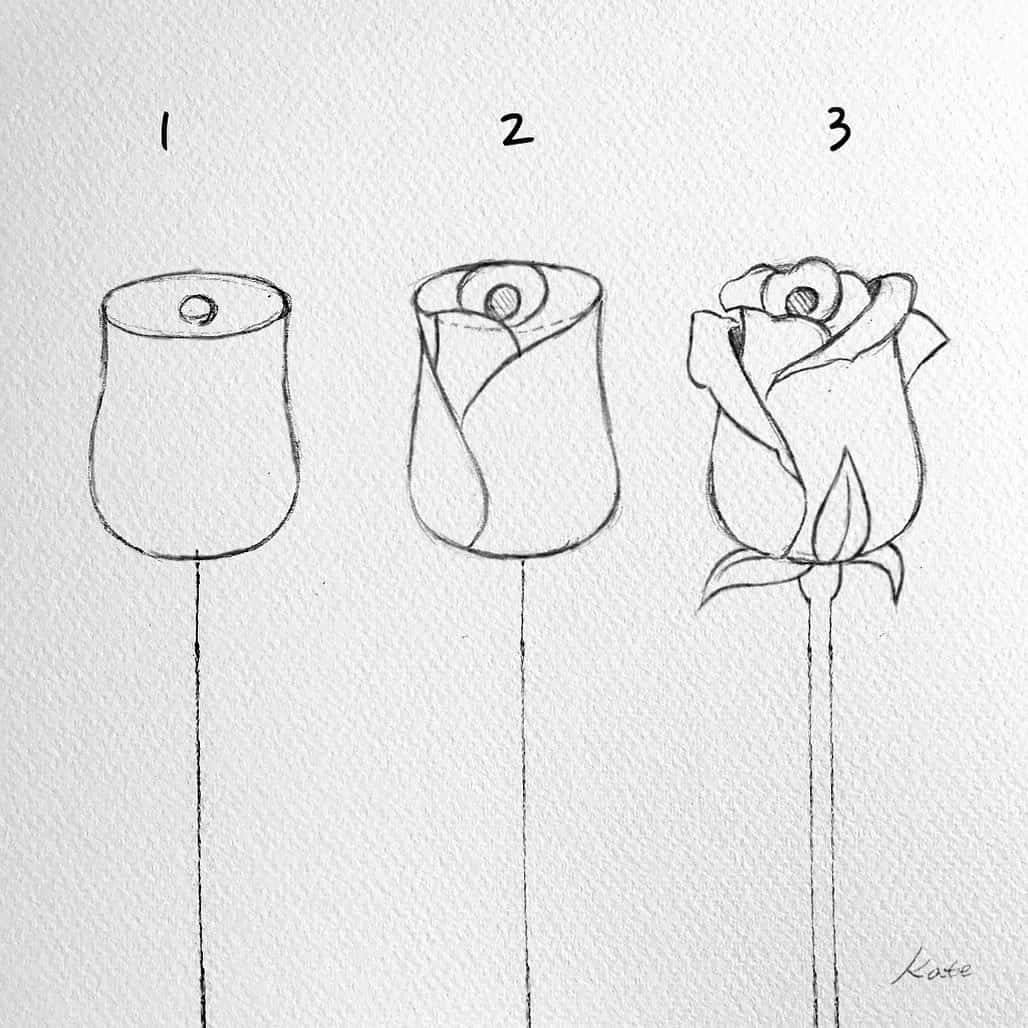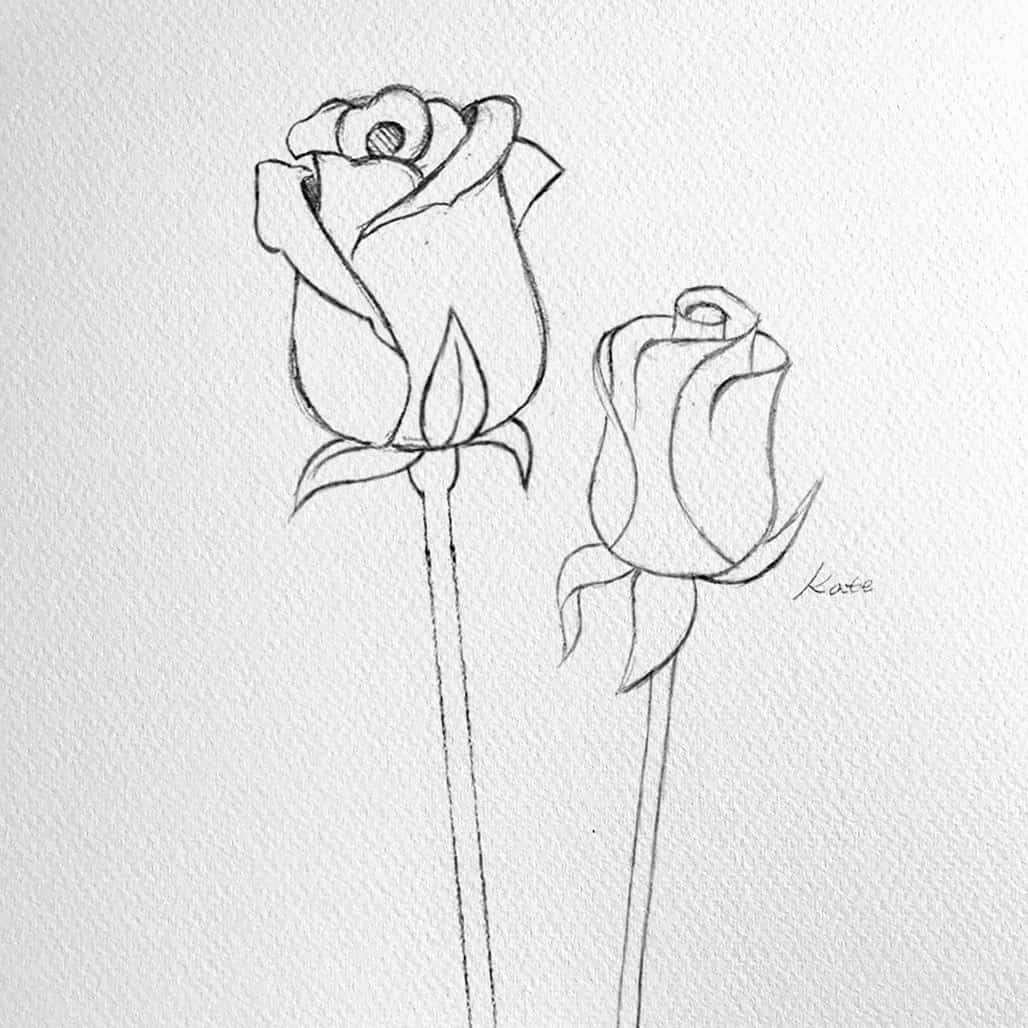 How to paint a Rose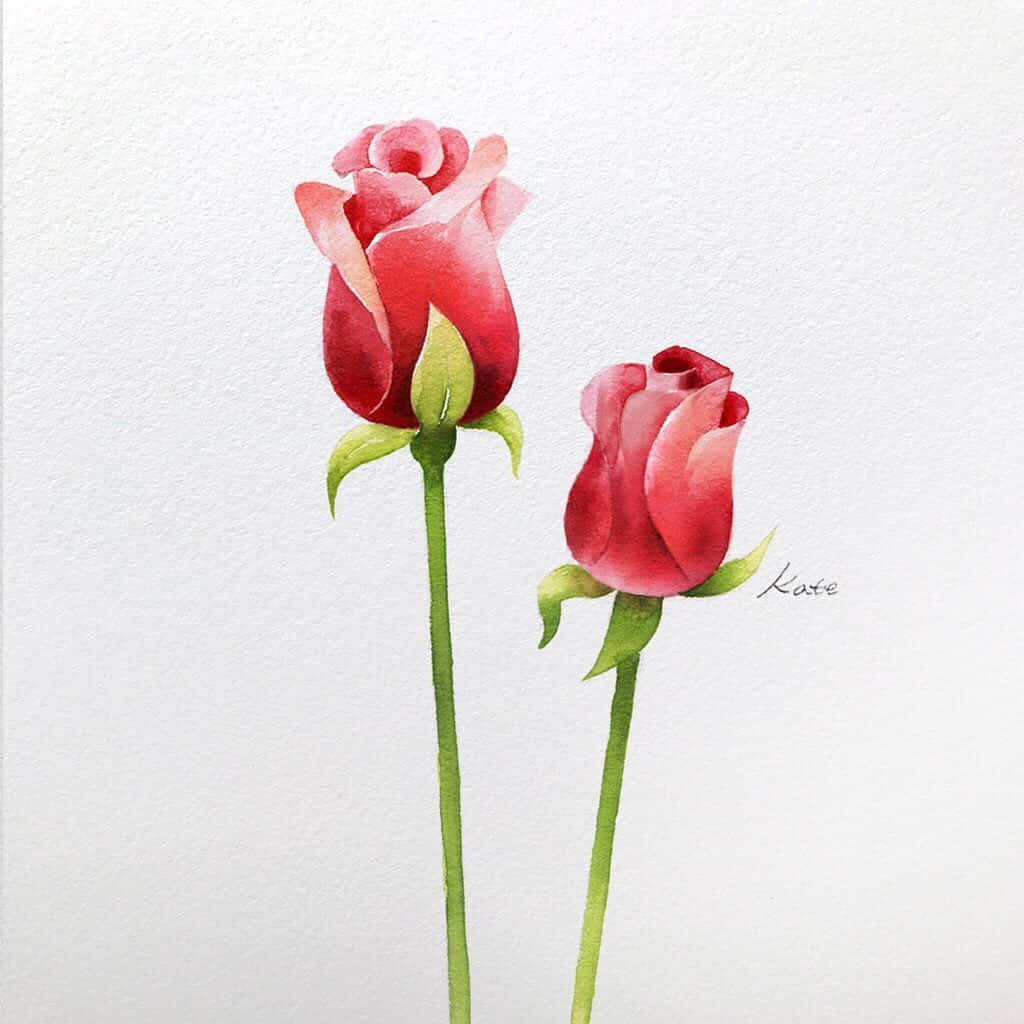 4

– COSMOS FLOWER
How to draw a Cosmo flower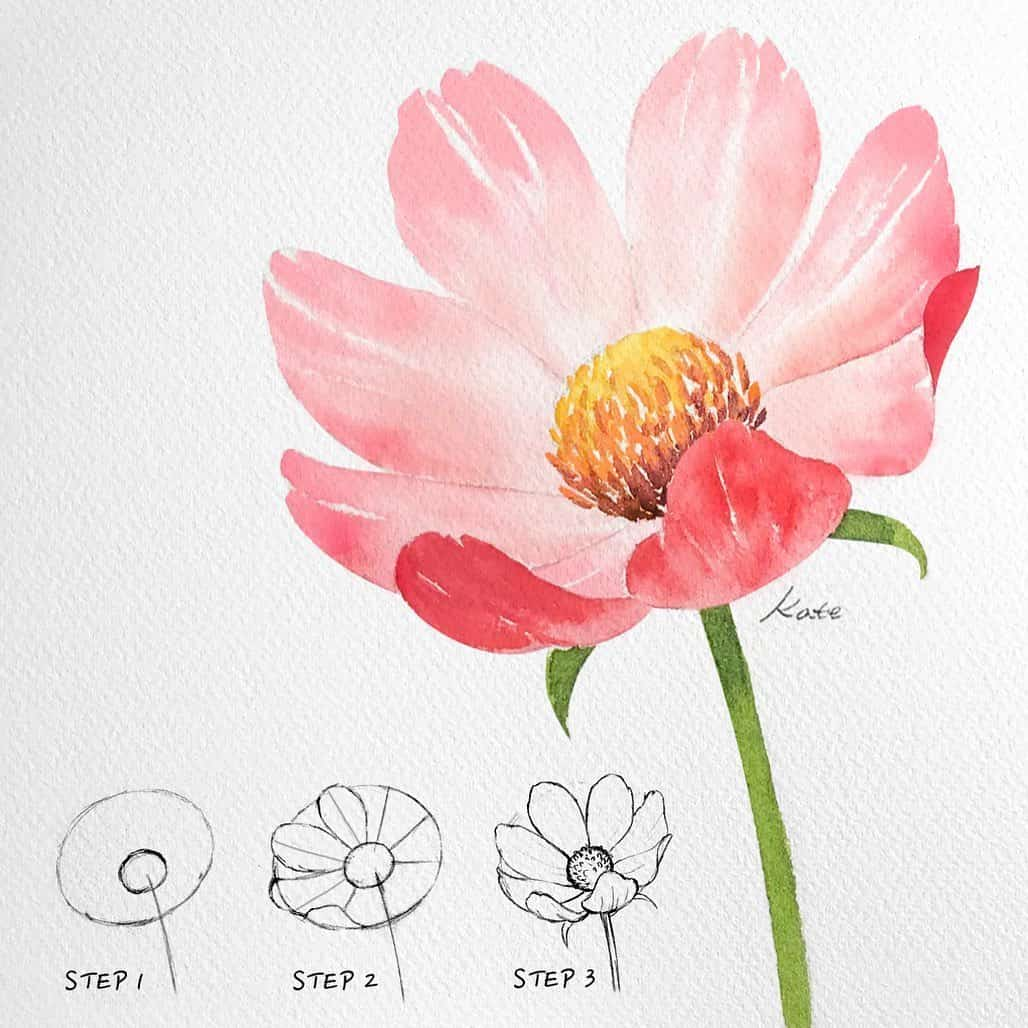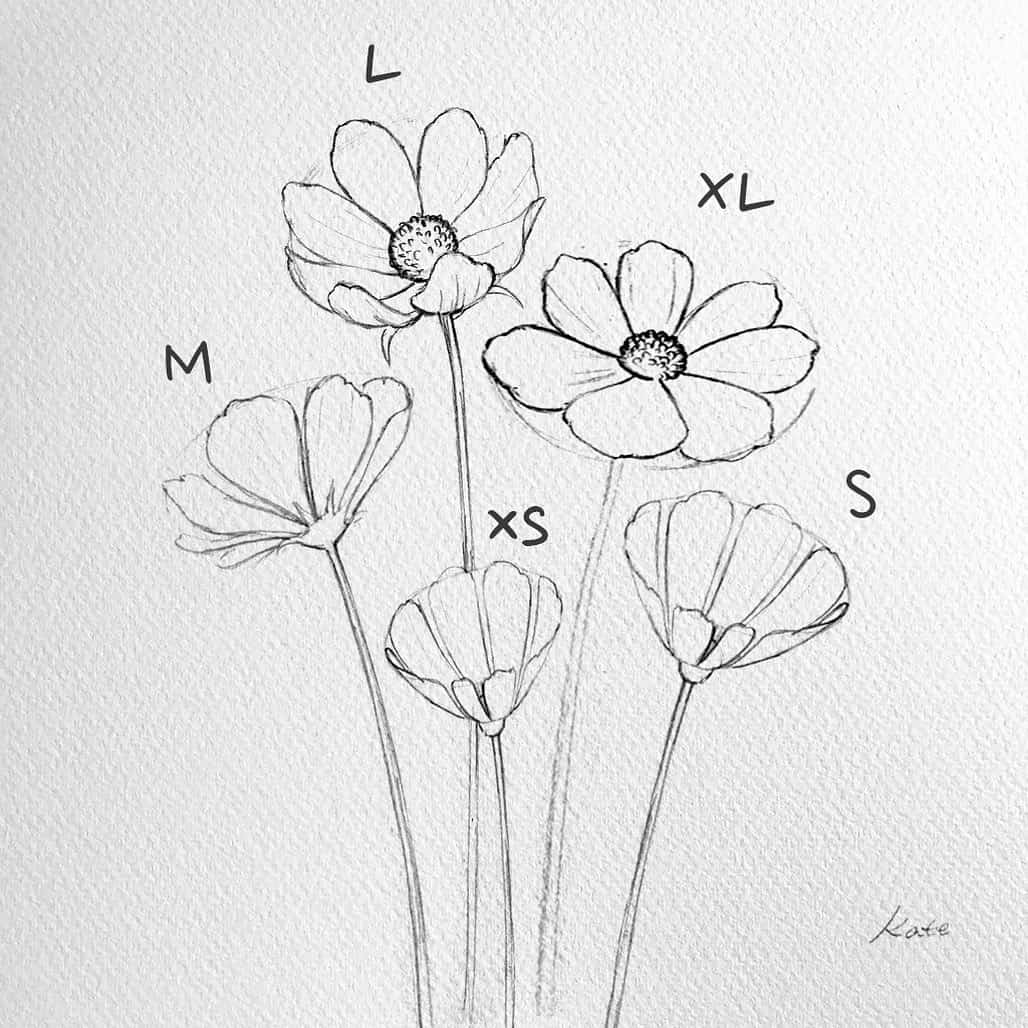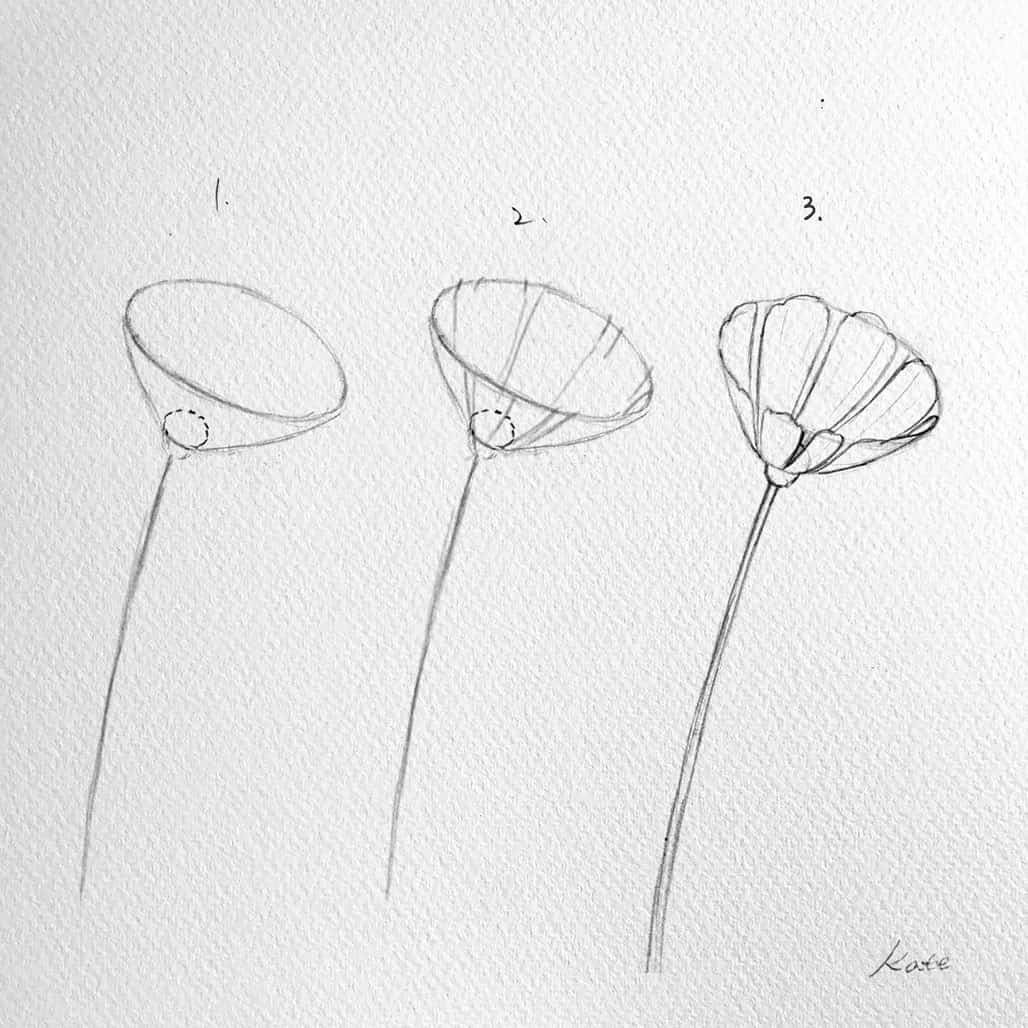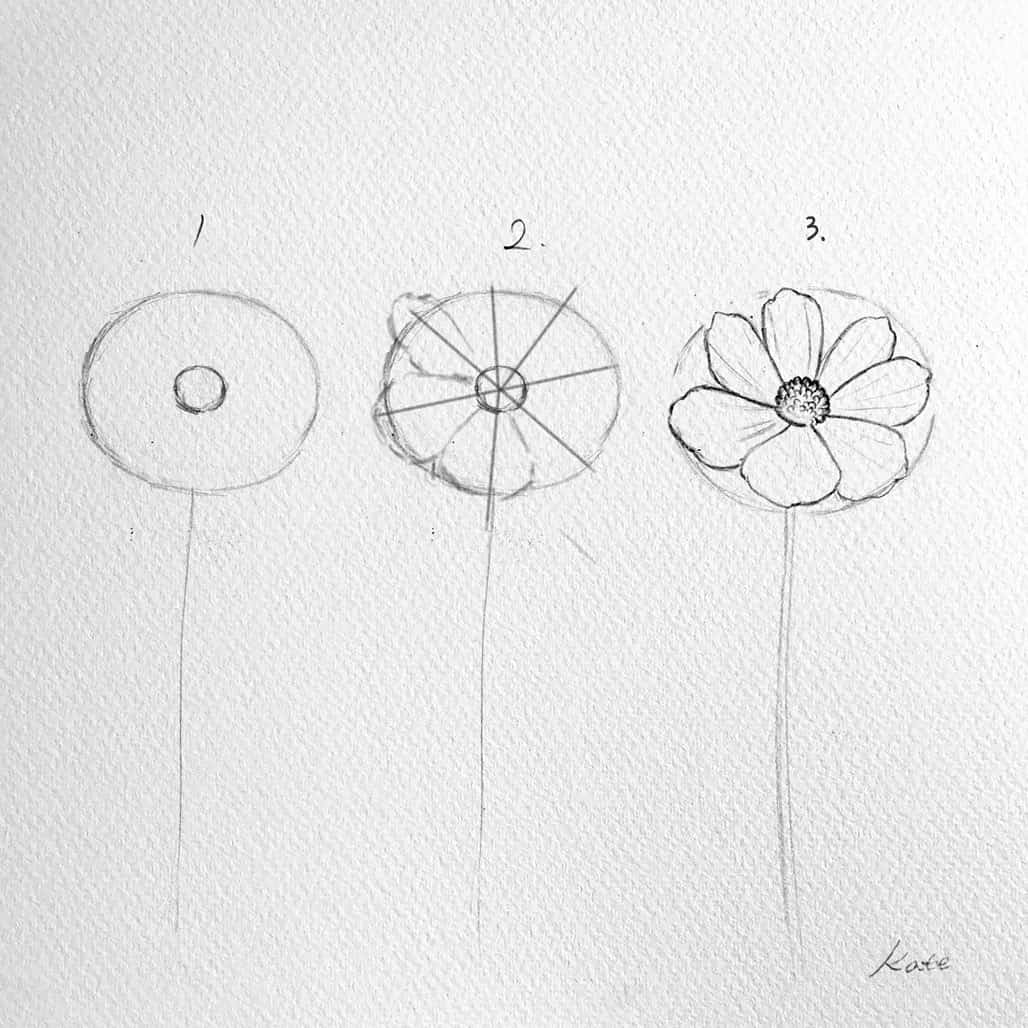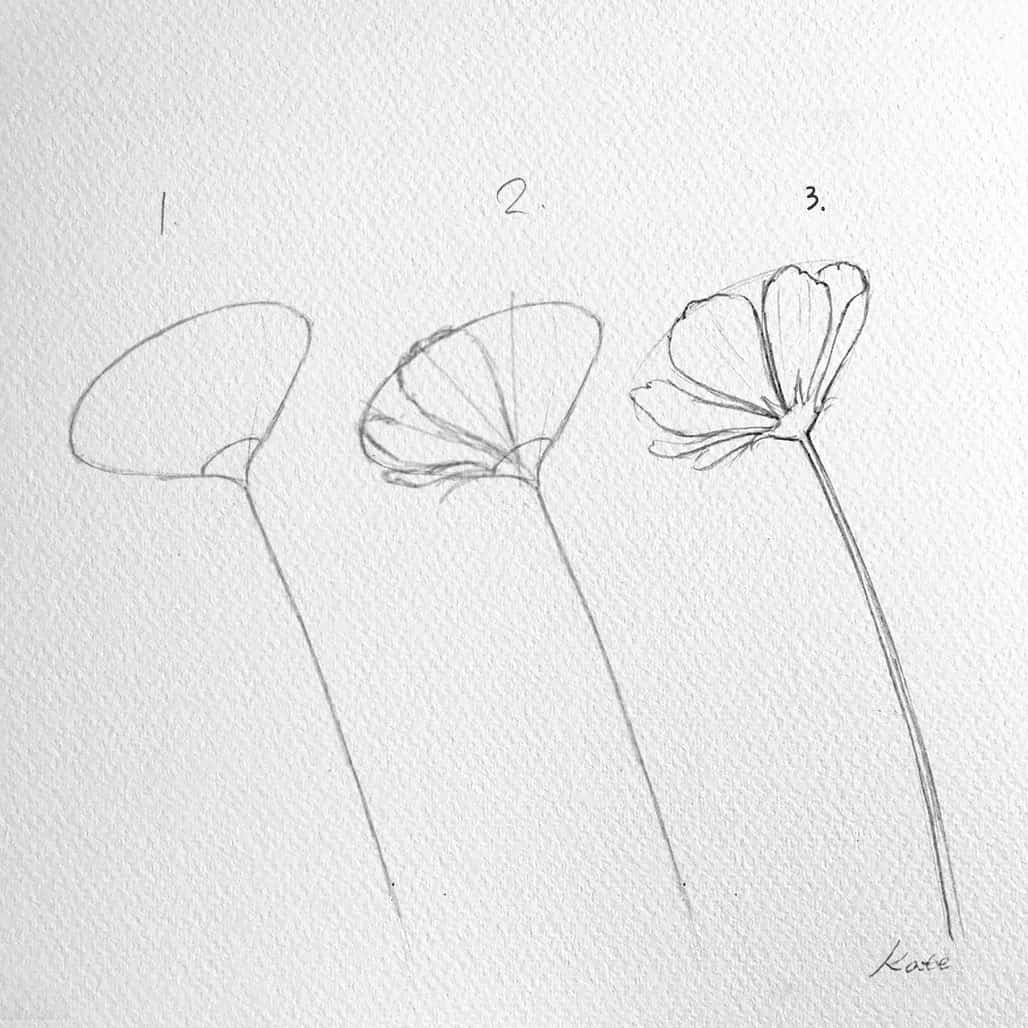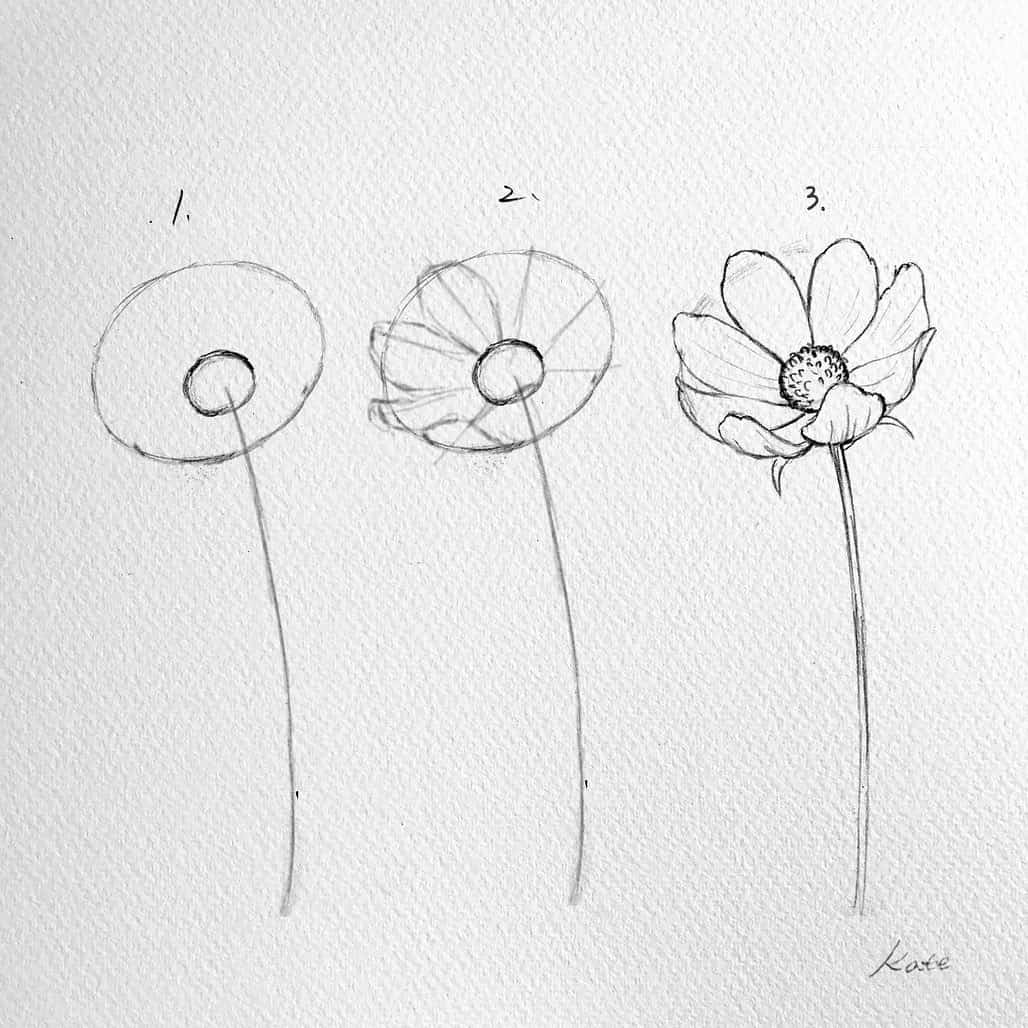 How to paint Cosmo flower
Check out her other video showing how to paint Cosmo flowers here (at the end of the slide).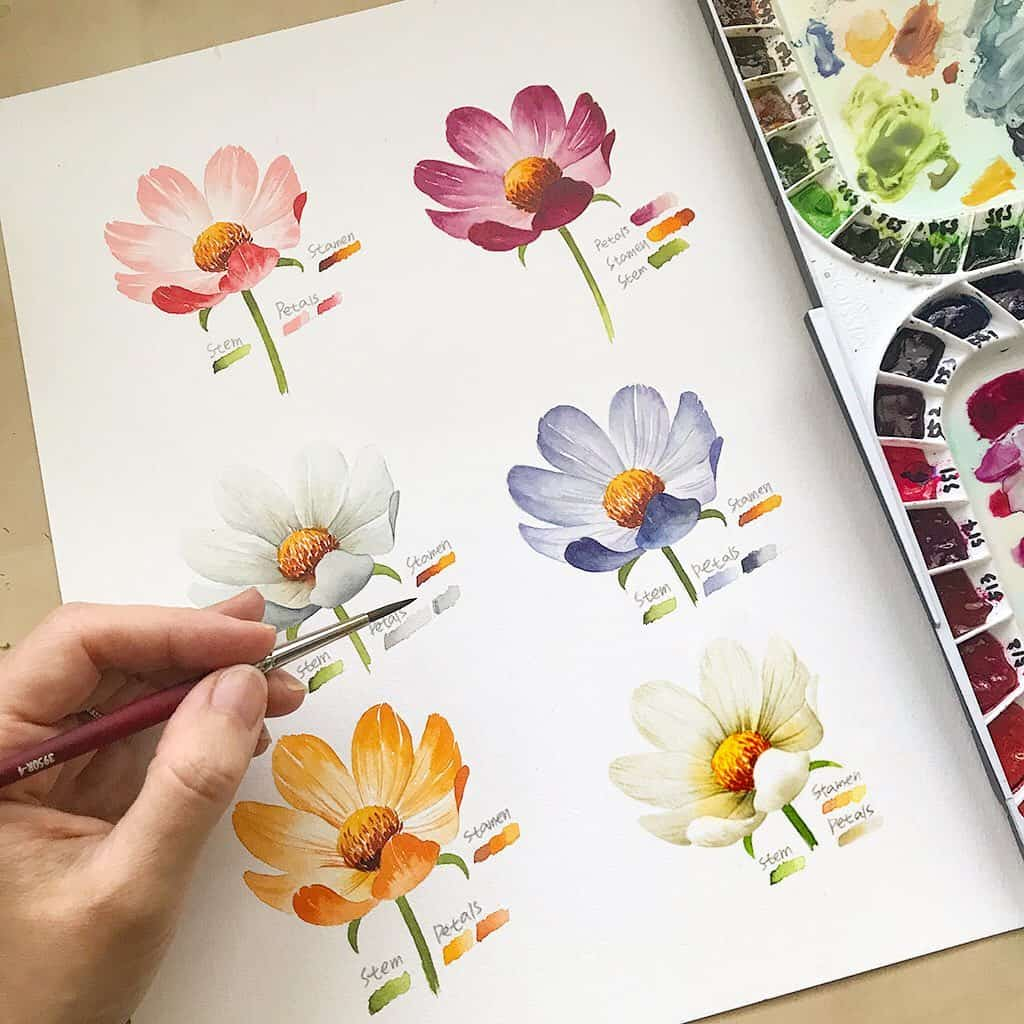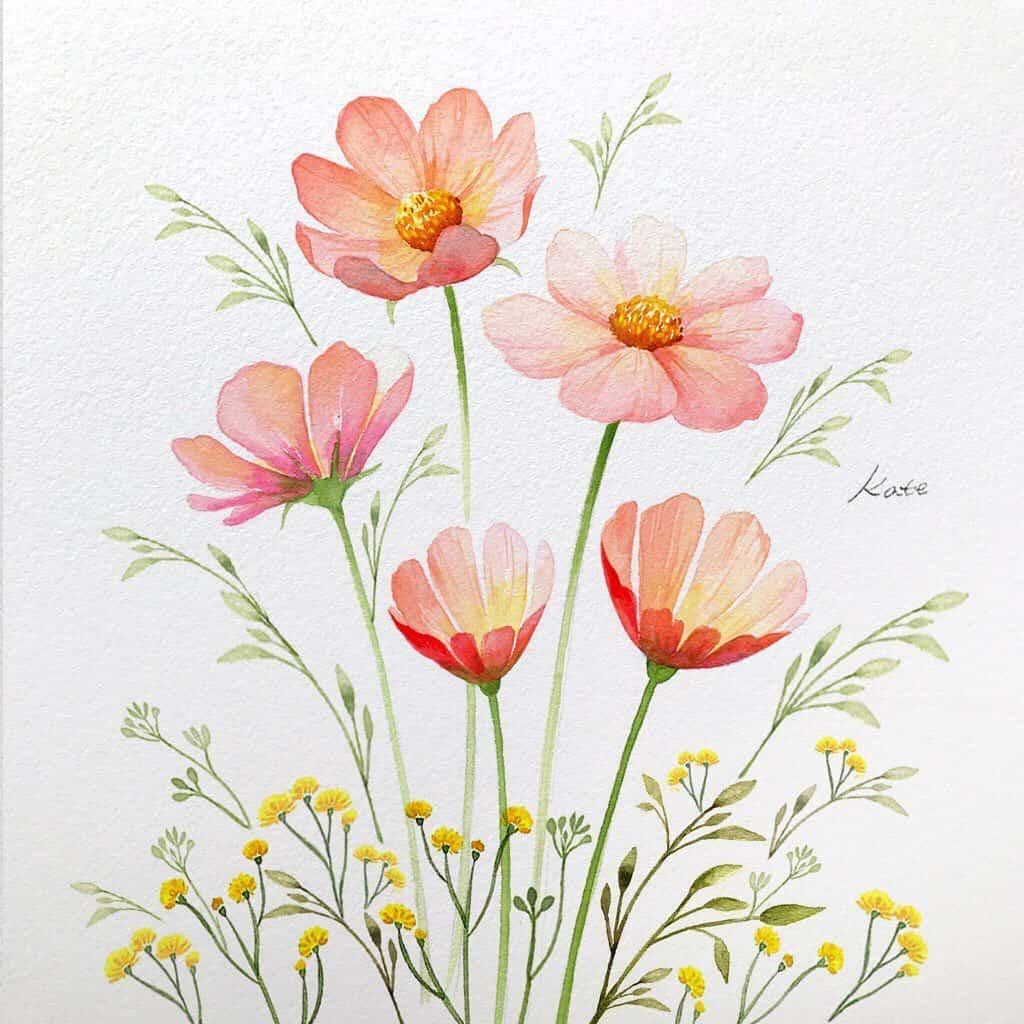 5

– TULIP FLOWER
How to draw Tulips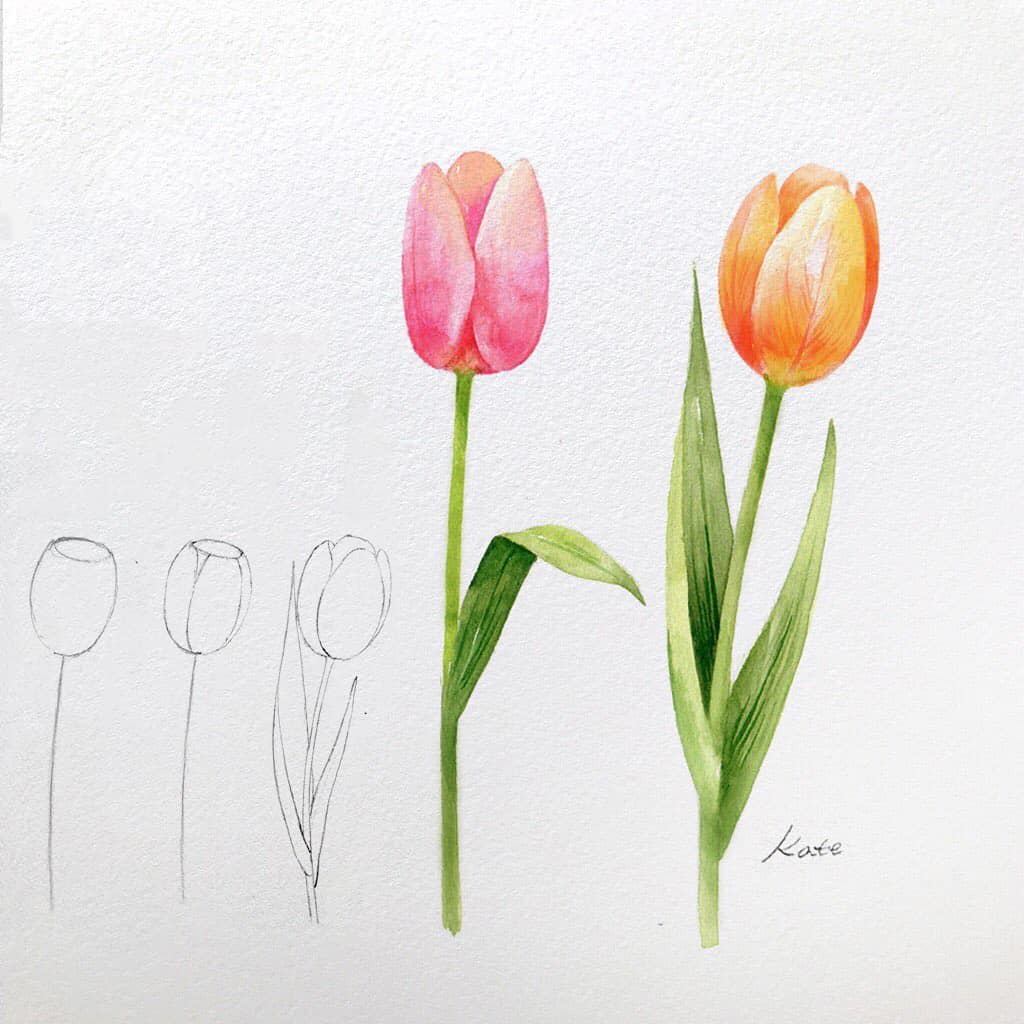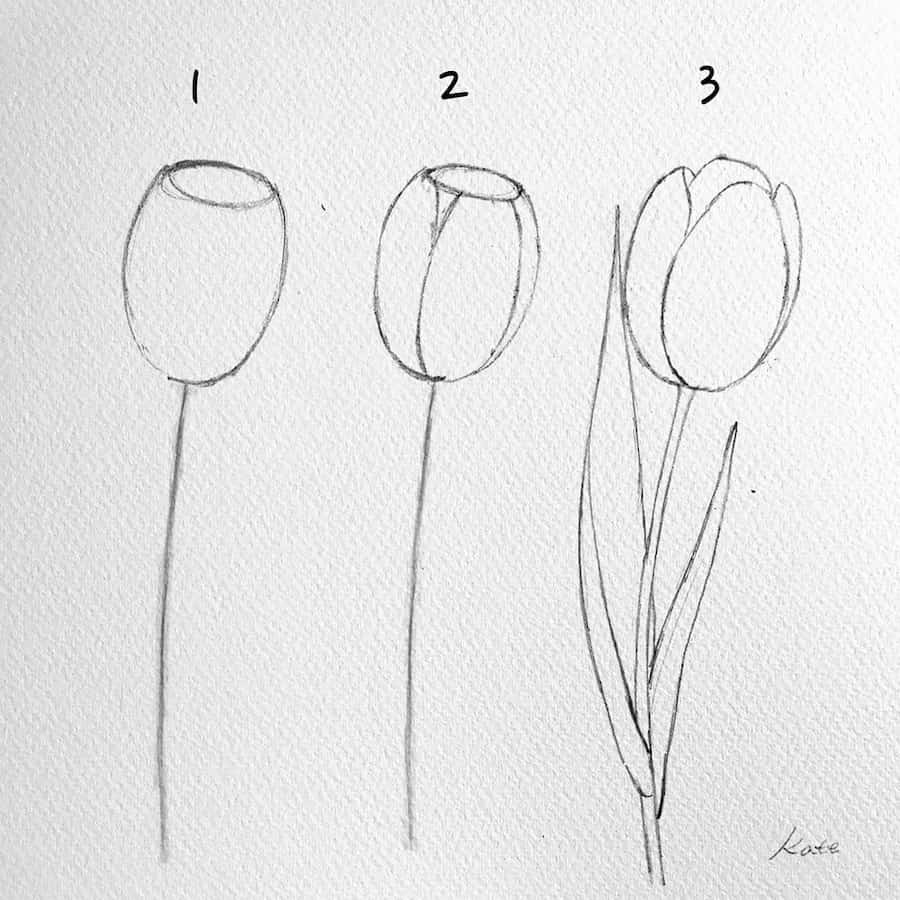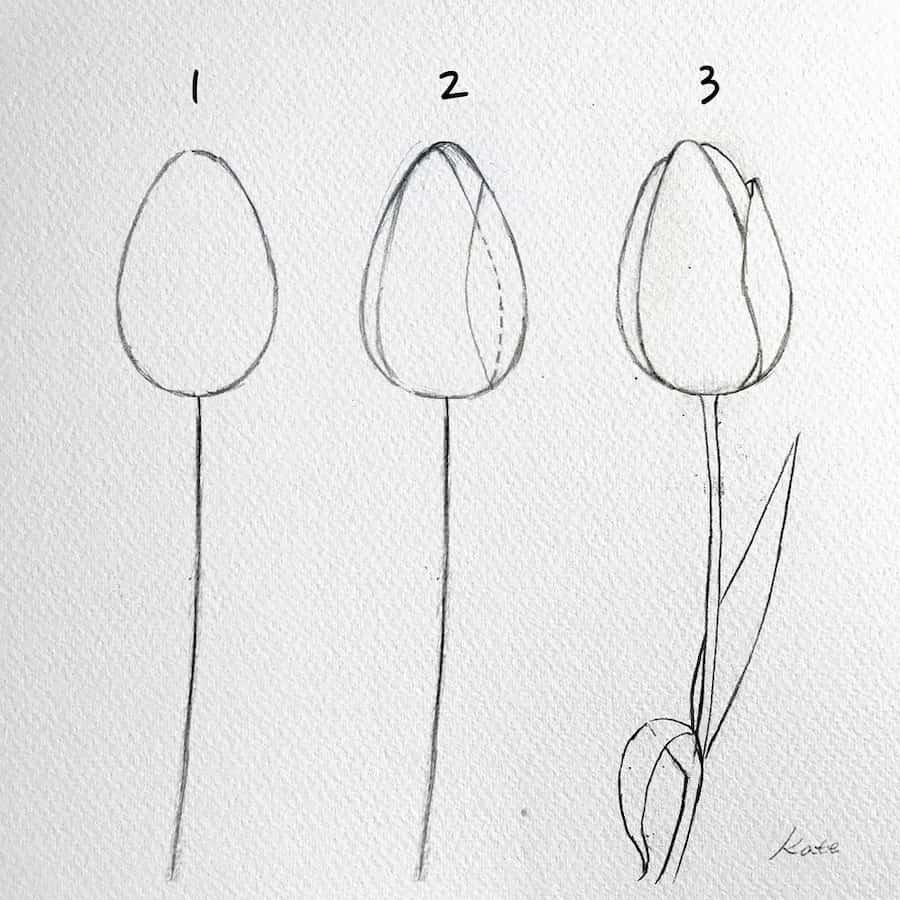 How to paint Tulips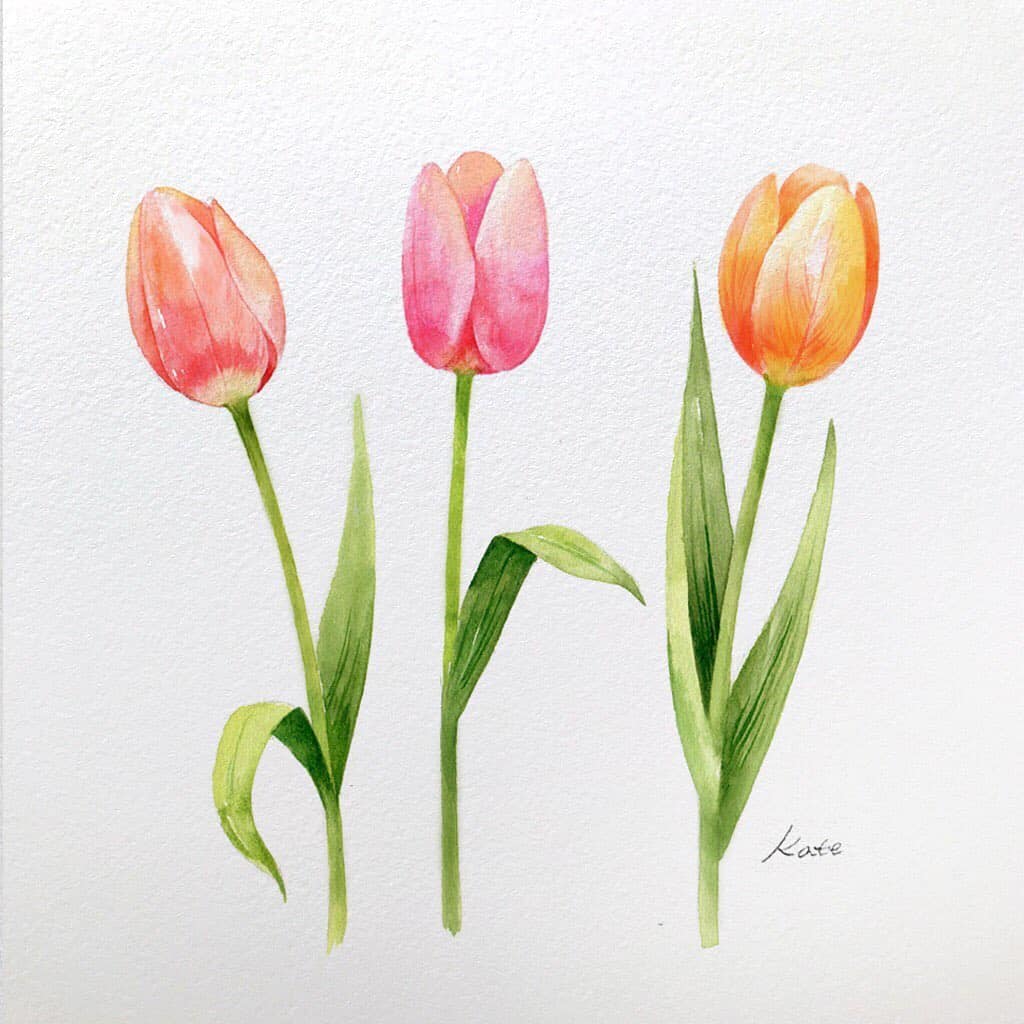 6

– GERANIUM FLOWER
How to draw a Geranium flower
This flower drawing is one of my personal favorites, I love how much detail you can add to your sketch. And also Geranium flowers smell so good! So, you can't blame me!
How to paint a Geranium flower
If you want another example of how to paint a Geranium flower with watercolor, Kate also shared this video here.
7

– SUNFLOWER
How to draw a Sunflower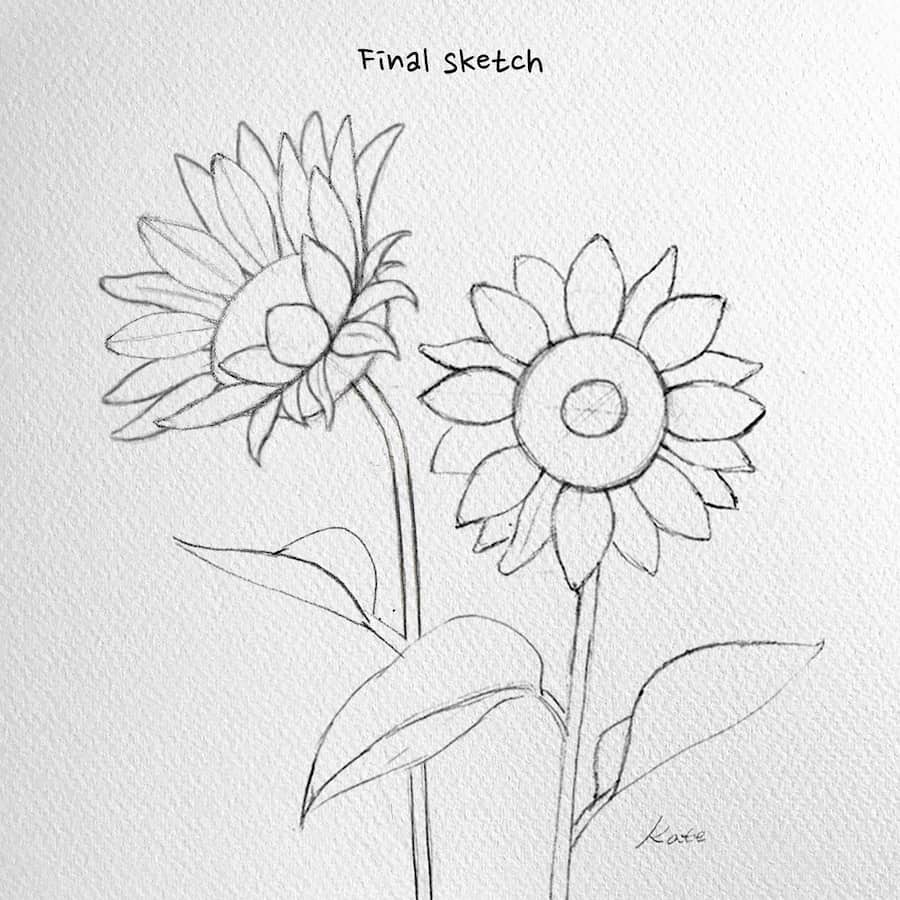 How to paint a Sunflower
If you want to see Kate paint the other flower shown in the picture, check out her other videos here and also here.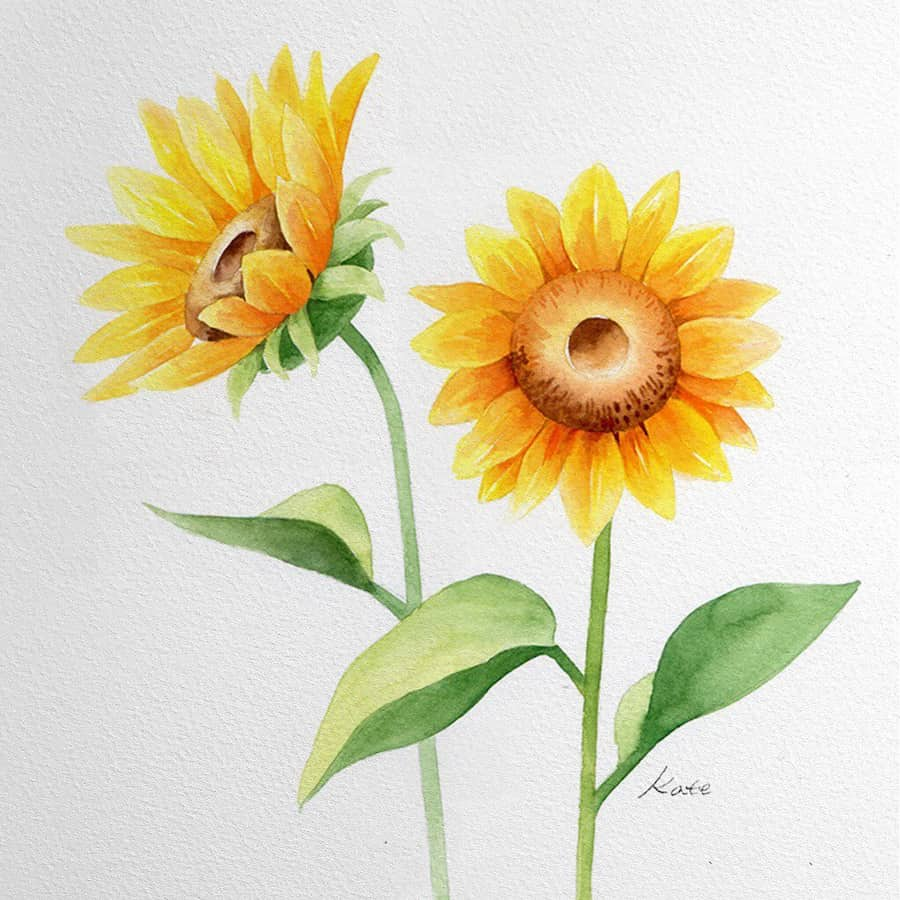 8

– DAFFODIL
How to draw a Daffodil
How to paint a Daffodil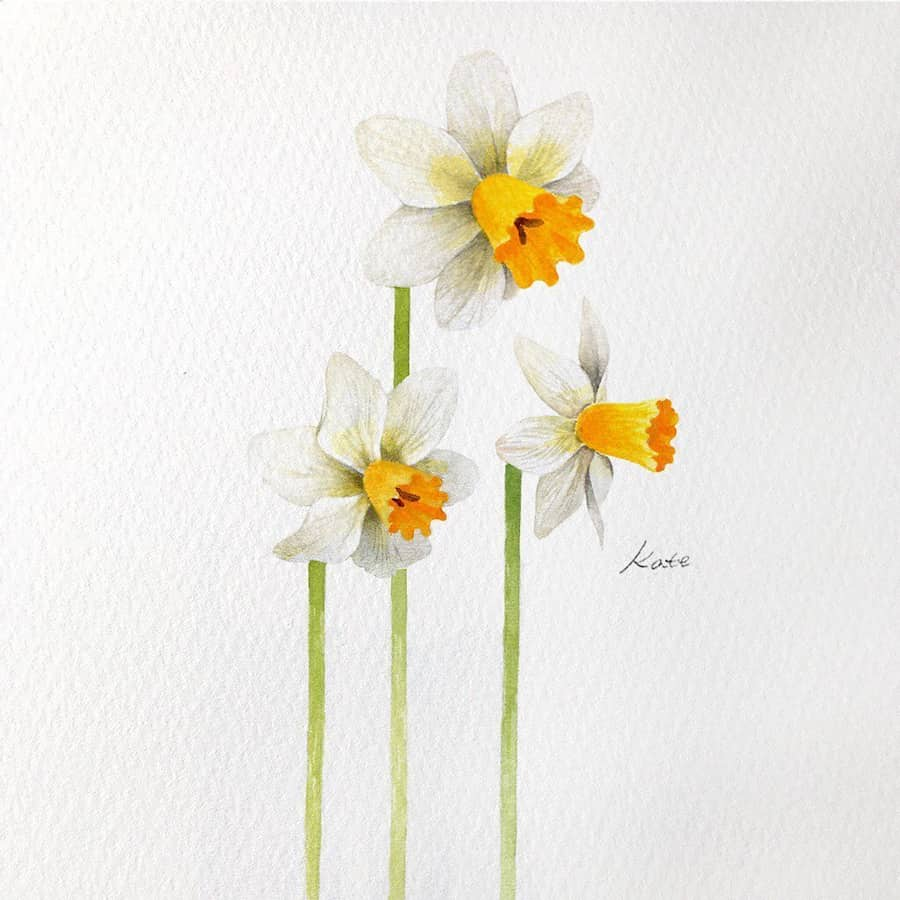 9

– CALLA LILLY
How to draw a Calla Lily
This last calla lily flower drawing is one of the most simple ones, but they are just so cool!
How to paint a Calla Lily
If you want to see another video of a watercolro paintign of a calla lily, check this video.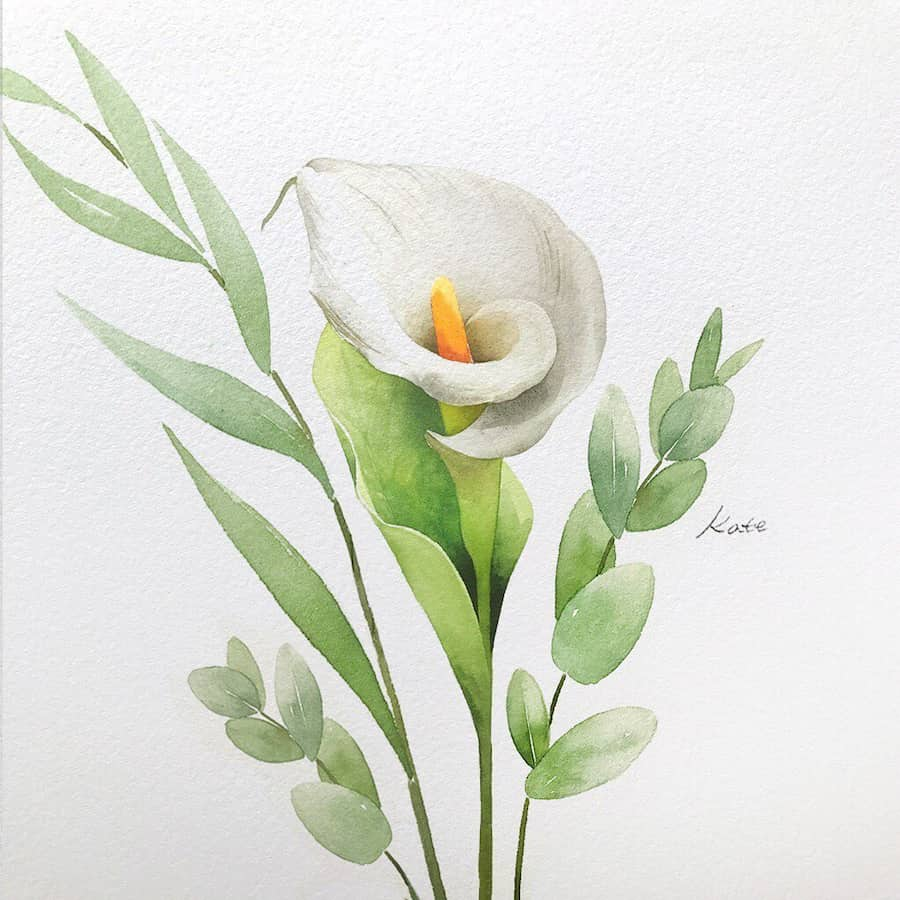 10

– APPLE BLOSSOM
How to draw Apple blossoms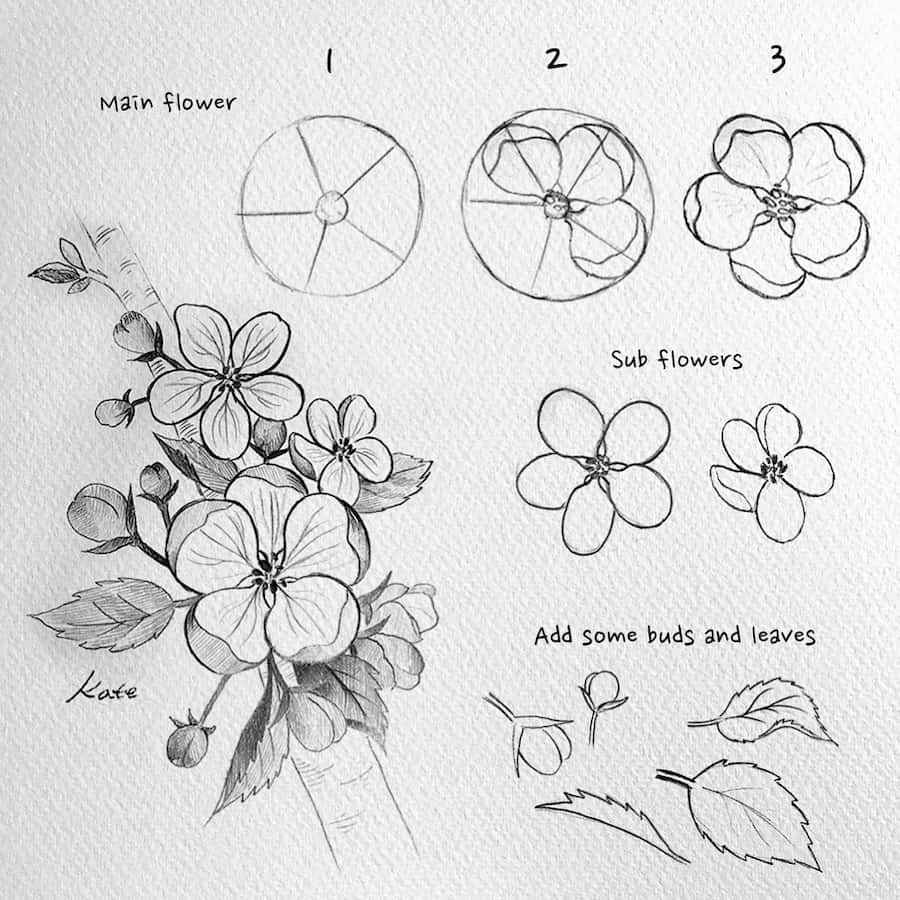 If you want to see Kate drawing an apple blossom, you can check this video here.
How to paint Apple blossoms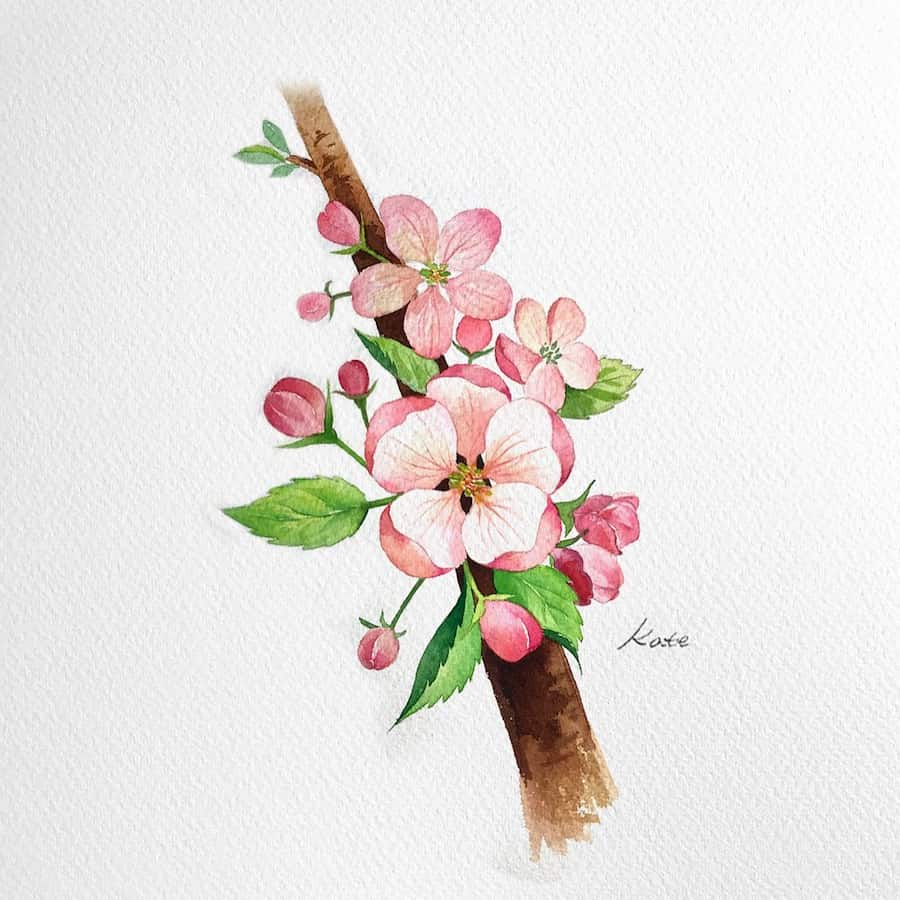 In conclusion
If you are looking for wonderful flower drawing and painting references, follow Kate on Instagram her feed is full of awesome flower painting videos and simple tutorials so that you too can draw pretty flowers =]