Hello guys! This past weekend was so crazy! The storm that hit our mountain town was pretty big and we spent a few days without power in our house.
It was my first time in a storm like this and it was pretty surprising to see so many streets closed, because of the fallen trees, there were cars stuck left and right. And for us not being able to cook (our stove is electric) or have heat was interesting. But it was fun to disconnect and use our fireplace to cook and heat the house, it almost felt like camping, well… indoor and away from the snow =]
This post contains affiliate links. This means that if you purchase using my links I will receive a commission at no extra cost to you. Read my full disclosure.
So now that you are all updated in my weekend, I want to share some of my favorite Craft room/Office images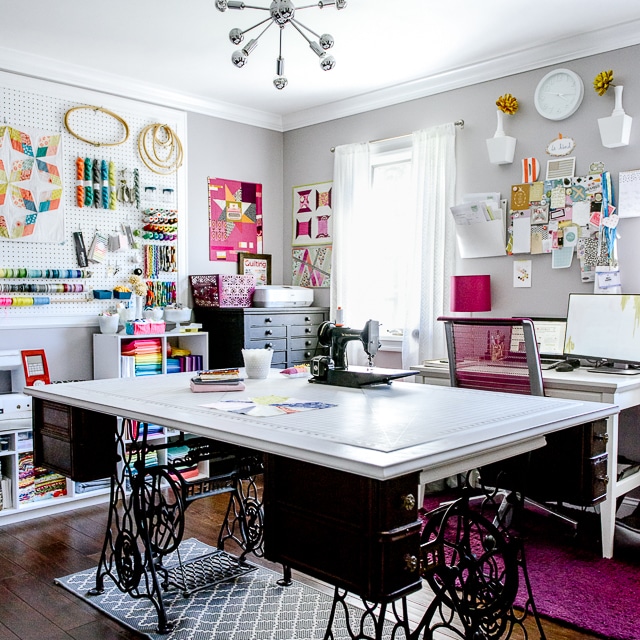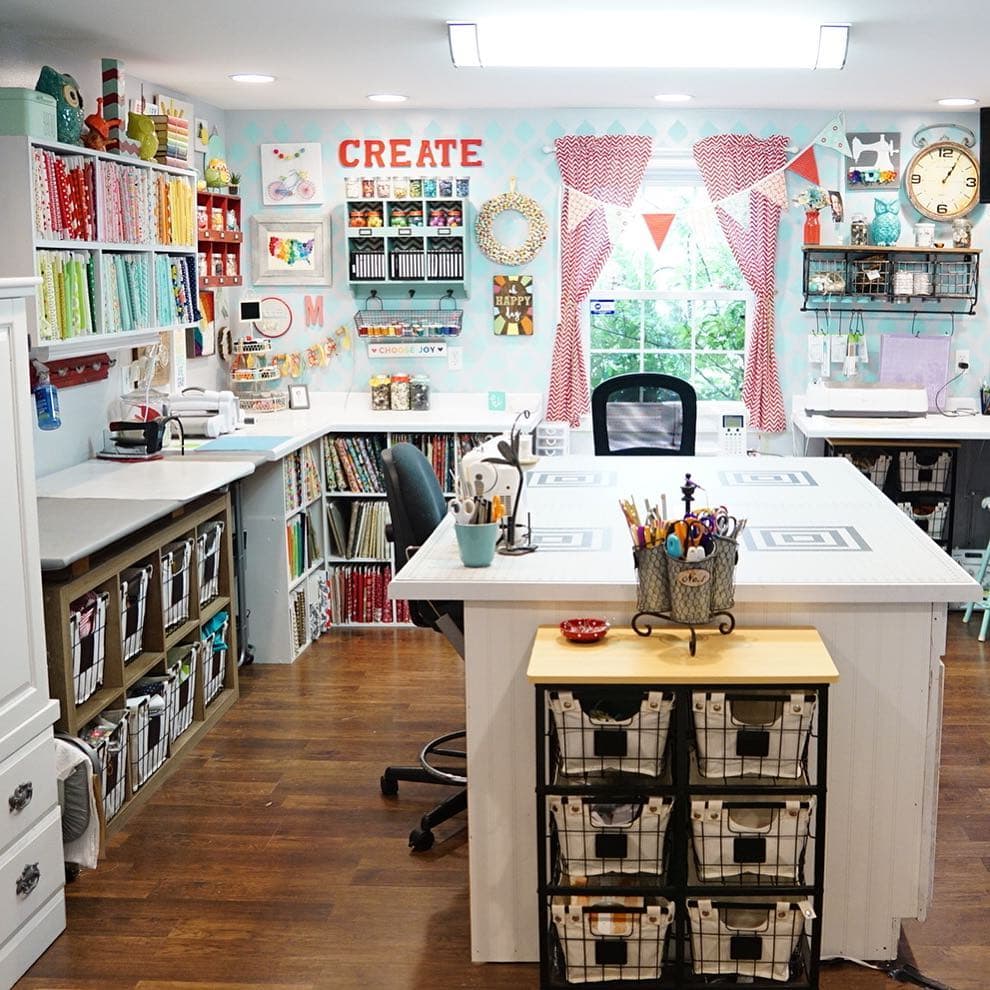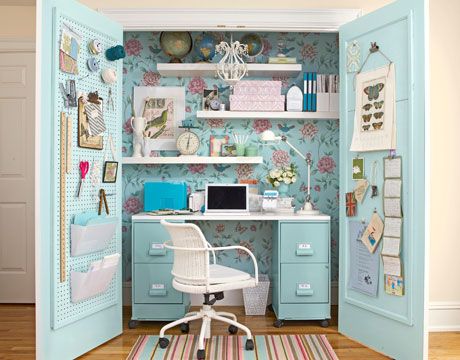 [source]
[source]
Don't you just love the closet desk idea?
Even though the pink version would not work with my long legs it's just adorable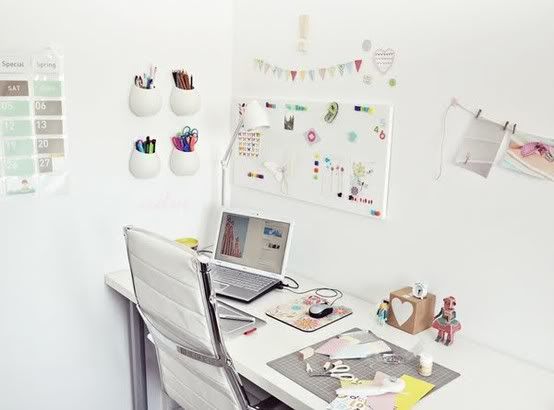 [source]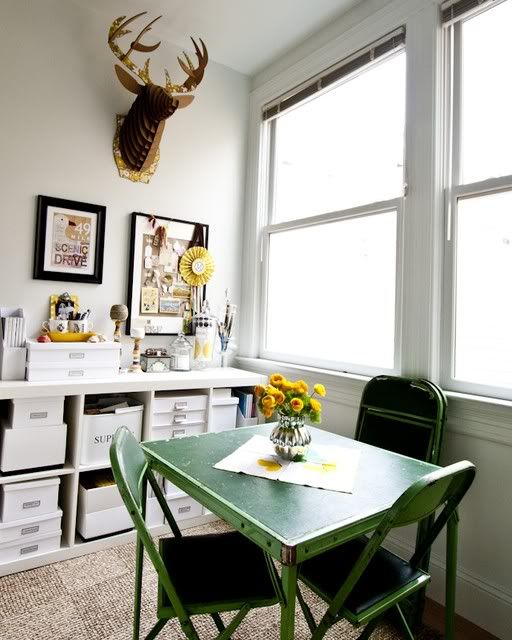 [source]
[source]
I also love the contrast and pops of color
And I could not stop myself from sharing my latest obsession and next Project,
an awesome Studio table =] here my inspiration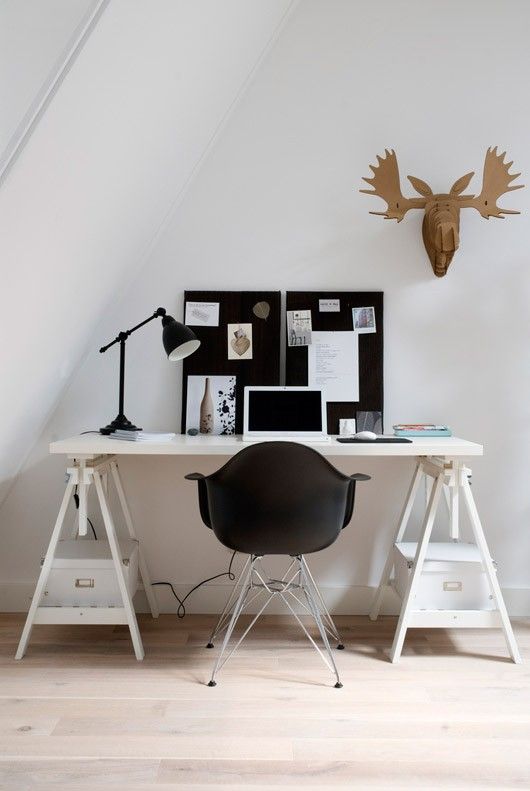 [source]
[source]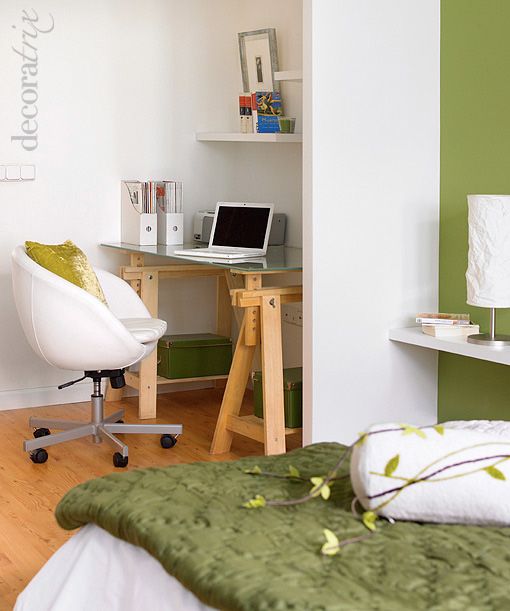 [source]
[source]
And last but not least, wall calendar and notes ideas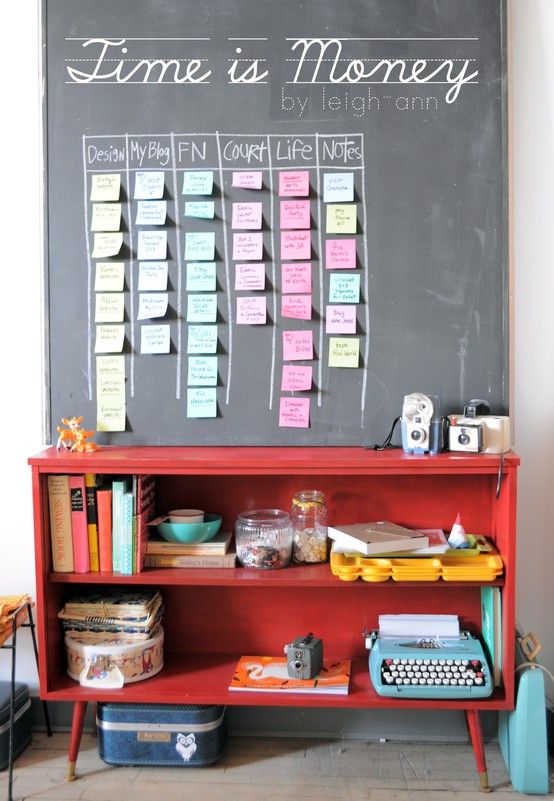 [source]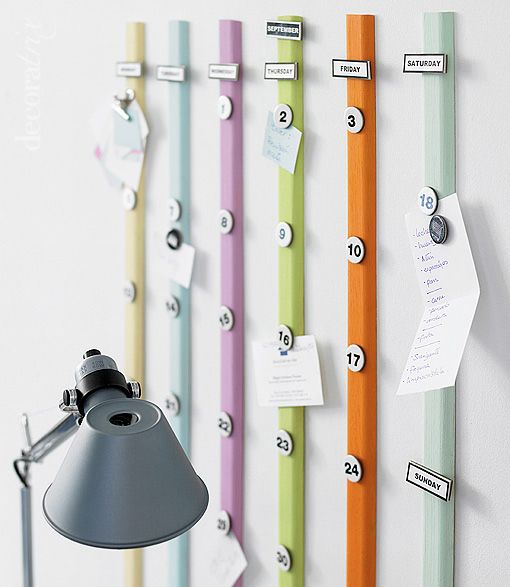 [source]
I so want to try the magnet calendar idea =]
And if you are looking for more craft office eye candy, check out my Pinterest board craft and Office Inspiration.
PINNING ETIQUETTE
I just wanted to share a little bit of pinning etiquette along with this post too, because I see more and more people that start to pin from the main page of a blog or from Google searches.
Always remember to pin from inside a post, why? because when you want to come back to see the post where you took the image from (just imagine that perfect recipe you just pinned) it could be archived far from where you originally see it, remember that blogs have a new post every week and searching for a post with just an image is a pain!!
So keep that in mind and always source where you found the image, you know it's like with blogging, just the nice thing to do =]
Do you love Pinterest too? Oh wait, you still don't have an account! well then you can comment and leave your email and I will send you an invitation =] I know you will love it as much as I do <3